Inno3D Reveals iChill GeForce GTX 950
---
---
---
Ashley Allen / 7 years ago
Hong-Kong-based PC hardware manufacturer Inno3D has unveiled its new custom-designed NVIDIA GeForce GTX 950 graphics card, branded the iChill GeForce GTX 950. The custom card has a revised PCB and a 4-phase VRM, powered by a 6-pin PCIe connector.
The iChill GTX 950 boasts factory-overclocked speeds of 1178MHz core and 1329MHz GPU Boost, with 6.80GHz (GDDR5-effective 2GB 128-bit) memory. For comparison, the NVIDIA GeForce GTX 950 has reference speeds of 1024MHz core, 1188MHz Boost, and 6.6GHz memory.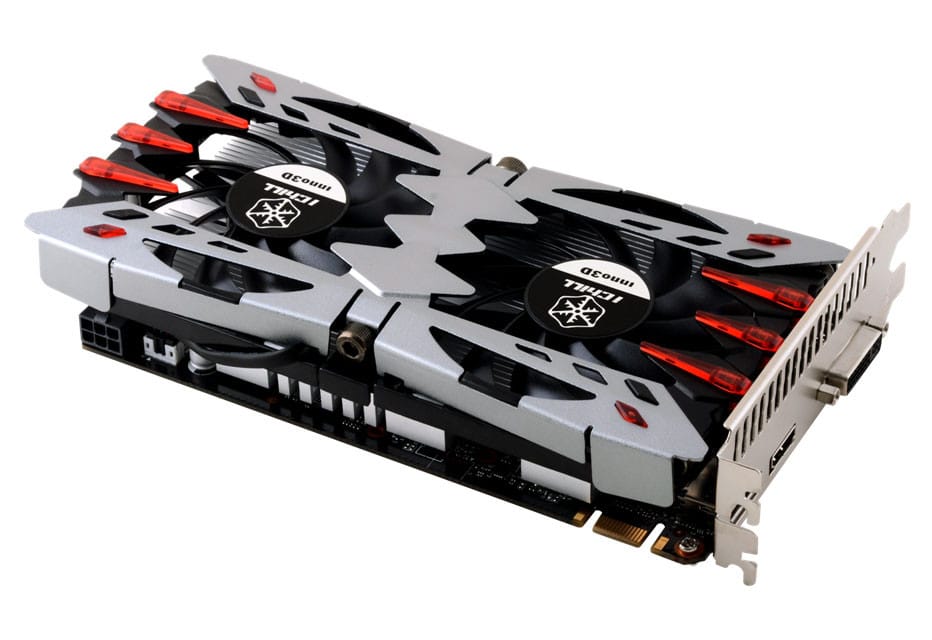 Cooling for Inno3D's GTX 950 is handled by a monolithic aluminium heatsink, with GPU die contact being made by a copper core, and is ventilated by two 80mm "HerculeZ" fan units suspended on a metal cooler shroud. The shroud is detachable via unfastening thumb-screws that connect it to the heatsink, allowing for easy cleaning.
Video out ports include a DisplayPort 1.2, HDMI 2.0, and DL-DVI-I.
Inno3D is yet to reveal the release date or the retail price of the iChill GTX 950, but expect it soon, and it is likely to fall within the £150-£200 price range. The NVIDIA GeForce GTX 950 was released last week to strong reviews; we highlighted the Inno3D iChill custom in particular as the strongest in the GTX 950 range.
Thank you TechPowerUp and Inno3D for providing us with this information.