Intel Alc Alchemist Benchmark Leak Hints at 3070 Ti Level of Performance
---
---
---
Mike Sanders / 1 year ago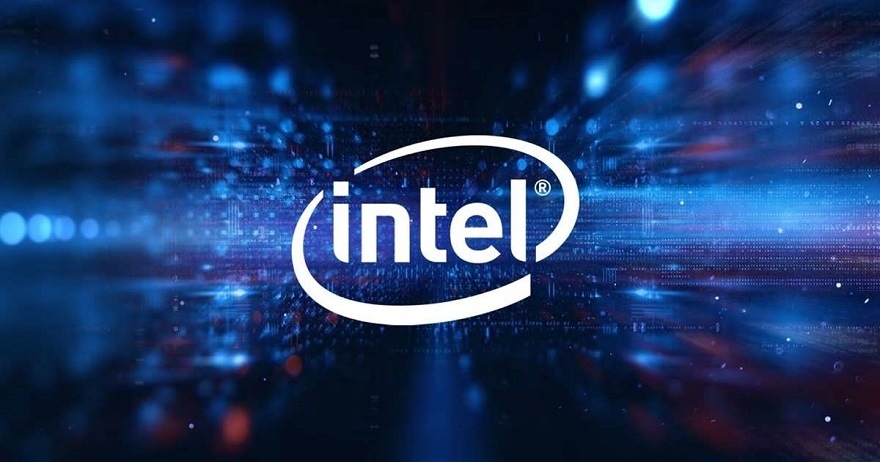 Although we (somewhat annoyingly) didn't get any news surrounding Intel's upcoming dedicated desktop Arc Alchemist graphics cards at CES 2022, this, of course, didn't mean to say that they were not still on the way. Based on recent rumours, however, it is understood now that development and 'fine tuning' is still underway that has seen their commercial release likely pushed back now until the early part of Summer (hence why they were perhaps not disclosed at CES). Without a doubt though, one of the biggest questions surrounding them is exactly what level of comparative performance we can expect.
Well, following a report via Videocardz, it seems we may have a small window into that poser as benchmarks have appeared online seemingly suggesting that an unknown Arc Alchemist desktop graphics card might, just about, hold par with the Nvidia GeForce RTX 3070 Ti.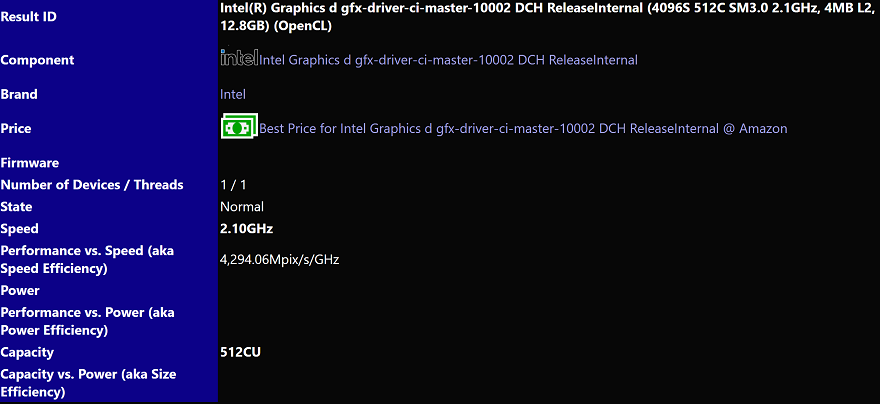 Intel Arc Alchemist Dedicated Desktop Graphics Card
Although the name of the graphics card has not been disclosed within the benchmark results, based on what we can see, specification and performance-wise, I think it would be fairly safe to assume that this is likely their upcoming 'top-spec' Arc Alchemist model.
Unfortunately, with an overall lack of detail, we can't tell you much about this graphics card that may not be contradicted at a future date. What we can say, however, is that it would appear that this utilises 4,096 cores, a 2.1 GHz clock speed (unknown if base or boost), and, reading between the lines, probably 16GB of VRAM (the result says 12.8GB but this is likely an allocation error due to either beta drivers or a recognition issue with the benchmarking software).
The most interesting slice of info, however, comes with the result. Achieving a score of 9,017.52 Mpix/s, this is (roughly speaking) around 6-8% higher than seen with the Nvidia GeForce RTX 3070 Ti. In other words, this Arc Alchemist graphics card is, in theory, going to be at least on par or, very possibly, even a little bit better than that!

What Do We Think?
The biggest curiosity from most of the PC hardware community has undoubtedly been exactly where Arc Alchemist would sit in direct comparison to the Radeon 6000 and Nvidia 3000 series. Put simply, would Intel's first real effort at a gaming desktop GPU manage to offer some legitimate and immediate competition? – Well, based on what we can see here, the answer does appear to be yes.
Admittedly, the 3070 Ti isn't Nvidia's top-spec graphics card. If Intel can, however, match this with their debut flagship model, this would certainly exceed a lot of people's expectations, and, who knows, by this Summer you might be upgrading to Intel instead of AMD or Nvidia. – And, putting potential price tags to one side, that's an amazingly interesting thought for sure!
You can, incidentally, check out the full benchmark results listings via the link here!
What do you think? – Let us know in the comments!