Intel Briefly List Arc A3 For Desktop (Then Remembers They're Not Out Yet!)
---
---
---
Mike Sanders / 1 year ago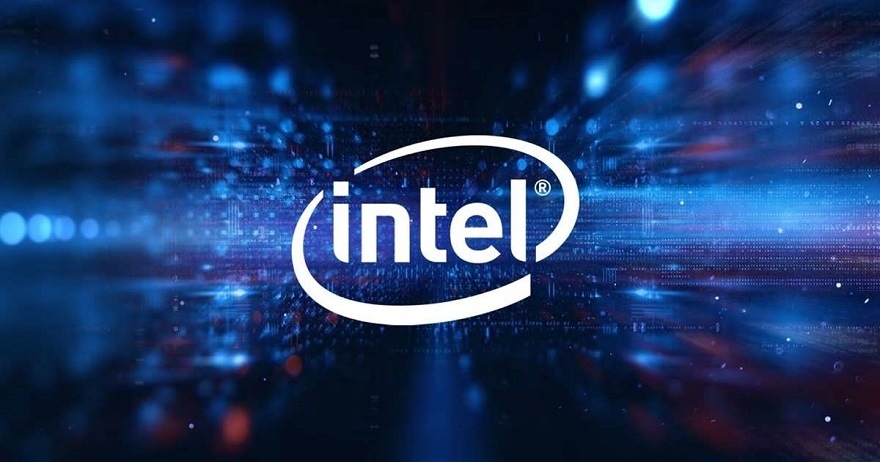 The current status of Intel's Arc Alchemist graphics cards still remains more than a little unclear. Despite an official launch event earlier this year, to date, we have still yet to see any physical sign that the GPUs actually exist. – And bear in mind that this isn't just the dedicated desktop versions. The mobile (laptop) variants, which were supposed to be hitting the market first, have still yet to make any kind of firm appearance.
Sticking with the desktop models though (because these are probably the ones garnering the most interest) the best information we've seen to date has suggested that despite the fact that Intel officially unveiled them back in February, they're subsequently been delayed to a release now anticipated to be made around July/August this year (the most compelling theory is that Intel has been having big problems in terms of hardware/software compatibility).
Following a report via Videocardz, however, it seems that the confusion over Arc Alchemist isn't just limited to the industry and consumers. – Why? Well, for a very brief moment, Intel's official Arc Alehcmist website suggested that Arc A3 desktop models were actually out in the wild!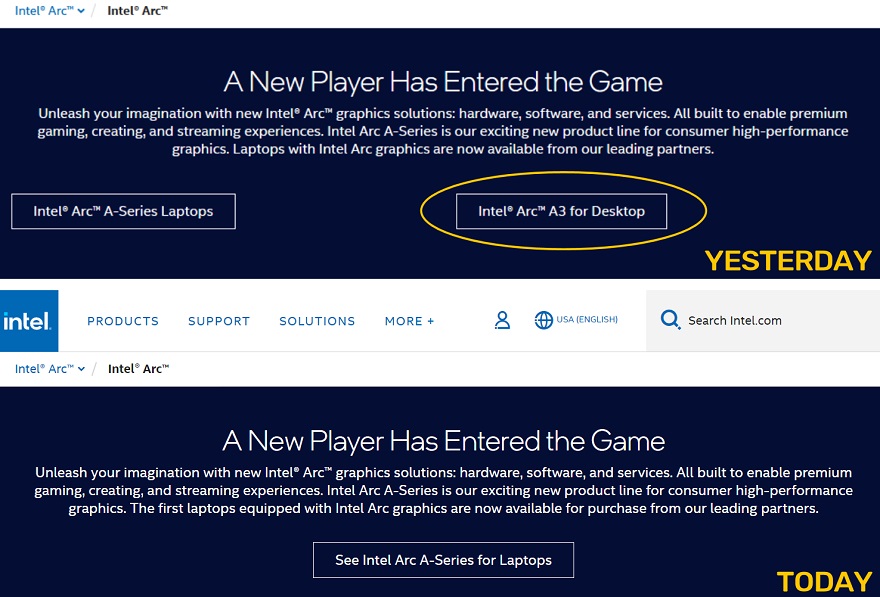 Arc Alchemist – Are Even Intel Confused About its Status?
Following what clearly seemed to have represented a bit of a faux pas on Intel's part, it should be noted that a check of the website now does confirm that the listing of 'Arc A3 for Desktop' has now been removed. – Again, a factor that seems to reinforce the fact that, in terms of a consumer release, it's still a fairly substantial amount of time away.
Overall though, the one key thing I can't help feeling over this is that many members of Intel's own staff must surely be confused as to what the current status of Arc Alchemist desktop graphics cards currently is! – Lest we forget that by Intel's own words, desktop models should be available to purchase before the end of next month (to fulfil their modified Q2 2022 release date).
Do we think that's going to happen? Well, at the time of writing, no. We don't. – At this point in a graphics cards pre-release cycle, engineering samples should be out in the wild and based on the near radio silence of leaks, we can only presume that they're not! – I can categorically tell you that as I write this, no one at eTeknix is under any kind of embargo or NDA in terms of Intel Arc Alchemist.
Overall, I feel that the rumoured July/August release date is looking the more likely proposition. And given that both AMD's and Nvidia's new GPUs will be dropping just 4-12 weeks later, Intel's timing on this is looking to be nothing short of a disaster!
What do you think though? – Let us know in the comments!