Intel Claims Arc A770 Beats the Nvidia 3060 by 14% in Ray-Trace Gaming!
---
---
---
Mike Sanders / 7 months ago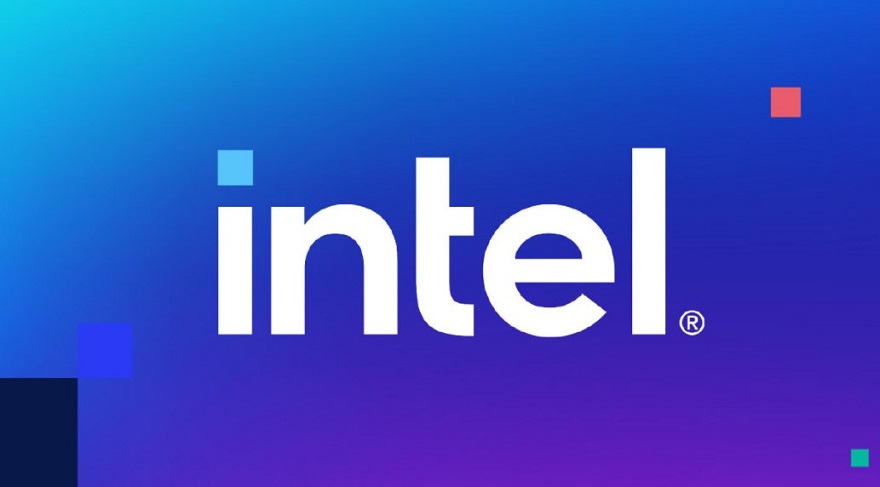 With the Intel Arc A380 just about limping its way into Western retailers, I think it would be fair to say that in terms of consumer interest, there is far more anticipation for the (eventual) release of their Arc A750 and Arc A770 graphics cards. – It's not that the A380 isn't interesting per se, but with it well known that its gaming performance is lackluster at best, there's clearly hope that their higher-tier models will at least give Nvidia and AMD something to think about!
And in this specific regard, this might very well be the case as following a report via Videocardz, Intel has published new benchmarking figures suggesting that its flagship A770 might outperform the Nvidia 3060 in ray-traced gaming by a pretty impressive 14%.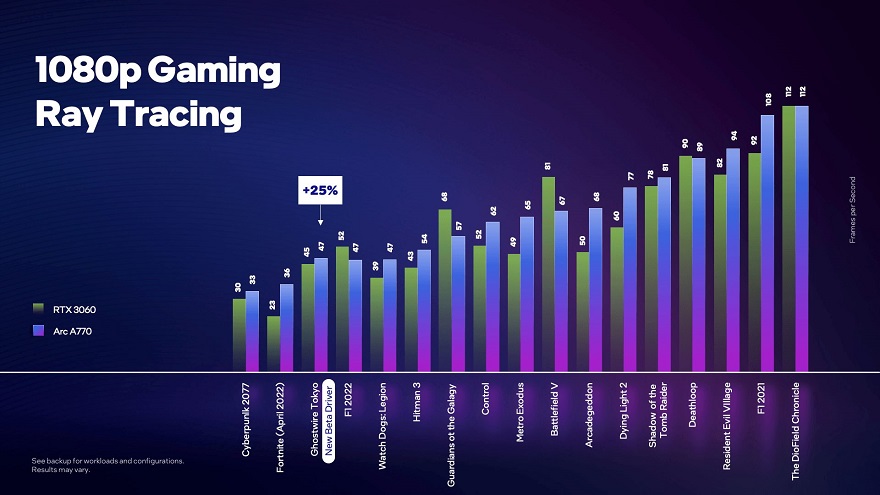 Intel Arc A770 Once Again Takes Aim at the Nvidia 3060
Now, as often is the case with results such as this, Intel will clearly have done everything they can to skew them in their own favour, so take this with a grain of salt. Presuming they are accurate, however, then it seems pretty clear that Intel is targeting what you might call the 'mainstream' entry-level options from the Nvidia 30XX series with both its A750 and A770 graphics card.
Specifically looking at the A770 here, however, the results provided by Intel clearly show it pitted against the Nvidia 3060 with a key focus placed on gameplay performance with ray tracing enabled. A factor which, we'll freely concede is a little bit of an odd focus to place. In this regard though, there might be a point.
While competent at ray tracing, the Nvidia 3060 is certainly no particular powerhouse in this specific regard, and, as such, Intel may have specifically chosen to target this angle as, quite possibly, one of the few areas in which their Arc A770 might actually offer a performance advantage. – With ray tracing taken out of the equation, it's entirely possible that the Nvidia 3060 would appear to be the better GPU.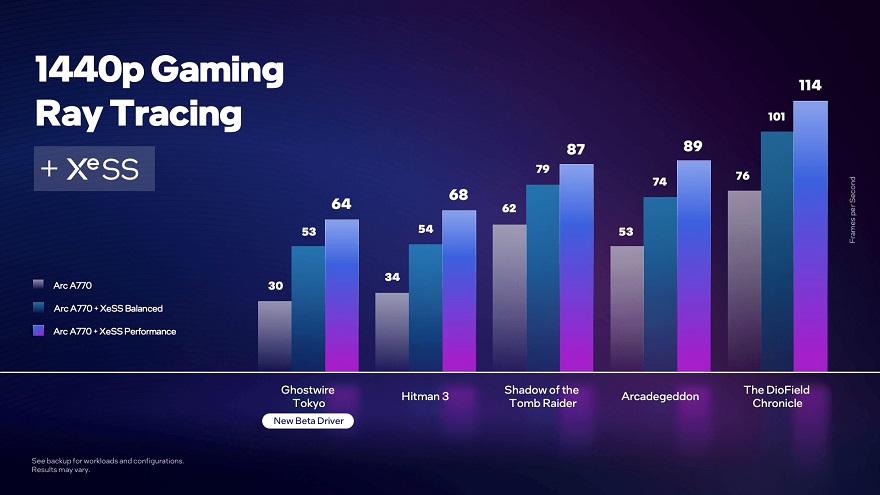 XeSS – But No Comparisons
The plot does seemingly thicken in this regard as while Intel has also published figures from its XeSS technology (effectively their own version of Nvidia DLSS) they haven't gone as far in this regard to specifically make any comparisons to Nvidia or, indeed, any other GPU. Instead, they merely show the performance offered by their A770 in its different modes. With the exception of Ghostwire Toyko as well, this isn't exactly a mind-blowingly complex list of gaming titles they've used here either for this XeSS presentation. Personally, I wouldn't have minded seeing something like Microsoft Flight Simulator. Now there's a game that benefits from Nvidia DLSS!
At this point though, I think we speak for most people when we say that we're sick of promotional materials all other 'hype' Intel is attempting to generate here. Can we just have the Arc graphics cards, please? We'll make our own minds up about them!
What do you think? – Let us know in the comments