Intel Confirms Arc Alchemist Laptop Launch on March 30th!
---
---
---
Mike Sanders / 11 months ago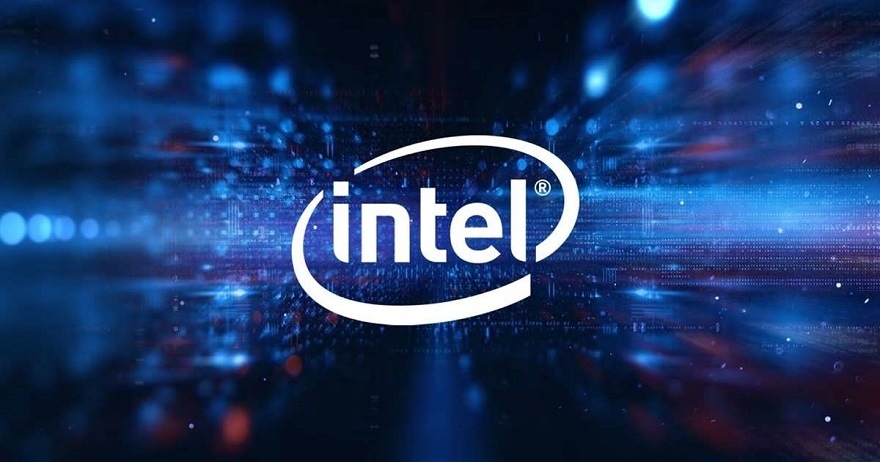 Following their somewhat underwhelming CES 2022 showcase, while Intel did not mention anything surrounding their upcoming dedicated desktop Arc Alchemist graphics cards, it was confirmed that their mobile laptop versions would be taking a priority with them hitting the market first. With it being nearly 3 months on, however, news on both the desktop and notebook fronts has gotten rather quiet. – Following an official update to their website, however, Intel has confirmed that their first Arc Alchemist graphics card laptop models will be officially launched on March 30th!
Intel Arc Alchemist Laptops!
Details surrounding exactly what we can expect from the event is sadly somewhat lacking on the website. In fact, all it confirms is that the video showcase event will kick off on March 30th at 3 PM UK time. Based upon this news, however, we can undoubtedly expect that Intel will reveal exactly the level of gaming performance we can expect from Arc Alchemist mobile and possibly some insights and immediately proceeding product launches from their various laptop partners.
In providing a little more detail on the event, Intel has said:
"The first Intel Arc discrete graphics products to enter the mobile market will enable up to a 2X improvement in graphics performance vs. integrated graphics alone while maintaining similar form factors.

2x performance claim based on average FPS at 1080p Medium with Metro Exodus (DX12) as of March 3, 2022 as the beginning of the disclosure. Intel Arc system: Intel Core i7-12700H processor 14C/20T, 32GB 4800Mhz system memory, Intel Arc A370M graphics, Windows 11 Pro v10.0.22000, Preproduction driver as of March 2022, total system TDP 40W. Intel Core system: Intel Core i71280P 14C/20T, 32GB 4800 MHz system memory, Iris Xe integrated graphics, Windows 11 Pro 21H2 22000.493, Driver version 30.0.101.1029, total system TDP 28W."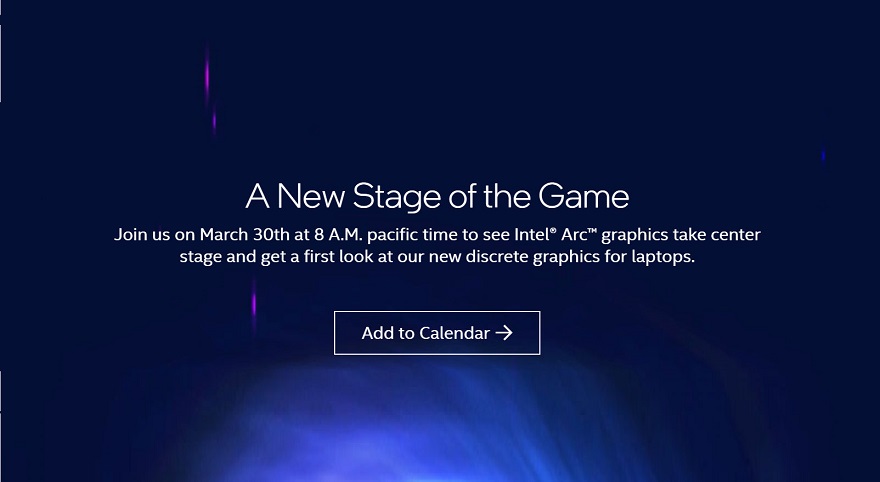 Where Can I Learn More?
As above, at the time of writing all the Intel website for the Arc Alchemist laptop event really offers is a brief video discussing the development history of the architecture as well as the option to add a reminder to your calendar. – If you do, however, want to scan for some more details, you can check it out via the link here!
Just how will Arc Alchemist laptops stack up to models based on Nvidia 3000 mobile series graphics cards though? Well, put simply, we don't expect a huge amount in terms of direct comparative gaming performance. The mobile releases, however, will undoubtedly represent an interesting and long-overdue addition to the laptop market, and more so, may give us a window into what we can expect from the desktop models which, all going well, will be set for release before Summer this year!
What do you think? Are you excited about Arc Alchemist? Just how well do you think their laptops will perform? In addition, are you potentially considering an Arc Alchemist graphics card for your next desktop PC build? – Let us know in the comments!