Intel Confirms Full Arc Desktop GPU Line-Up With Specifications
---
---
---
Mike Sanders / 7 months ago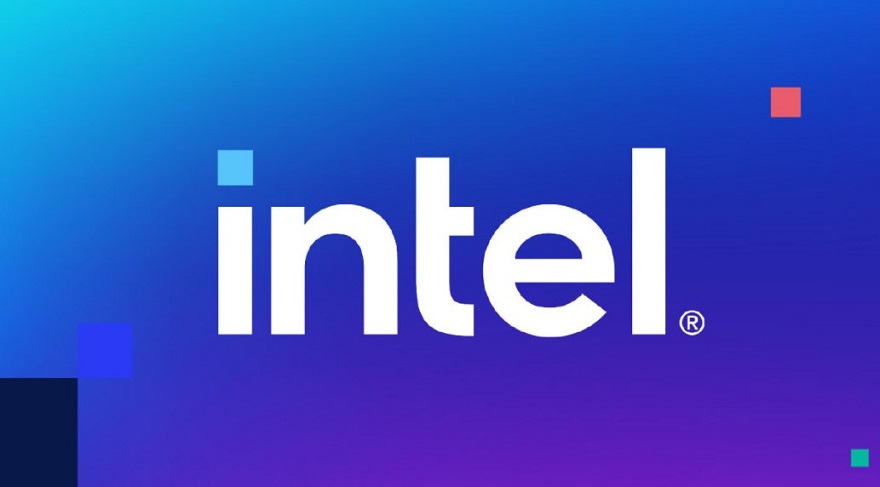 It feels like we've been waiting for an age. And they'd be a good reason for that because we have. Within the next month though, Intel should formally start rolling out its Arc desktop graphics cards. Even with us this close to release, however, there have still been more than a few question marks as to exactly what we could expect. – Following an official announcement from Intel, however, we now have formal confirmation of the entire Arc line-up as well as the key specifications each GPU will feature.
Intel Arc Desktop Graphics Cards
The first key piece of information is that the initial Arc series will indeed comprise of four models. Now, admittedly, this has been speculated for quite some time. With this announcement, however, we now have a formal rubber stamp that we'll get an A380, A580, A750, and top-tier A770.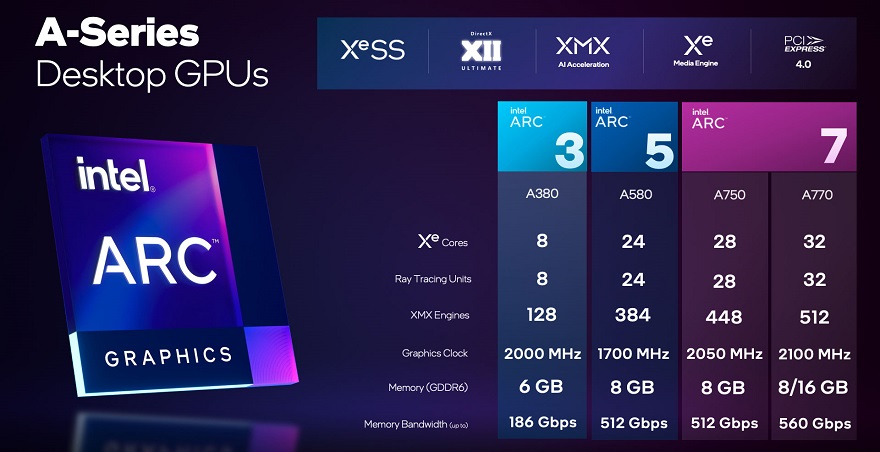 Now, in terms of legitimate gaming performance, it seems pretty clear that the Arc '7' models are likely only going to be the ones that may potentially offer AMD and Nvidia's current-gen lower to mid-tier GPUs some competition. With that being said though, the A770 certainly, at the very least, looks interesting with both an 8GB and 16GB variant on the way.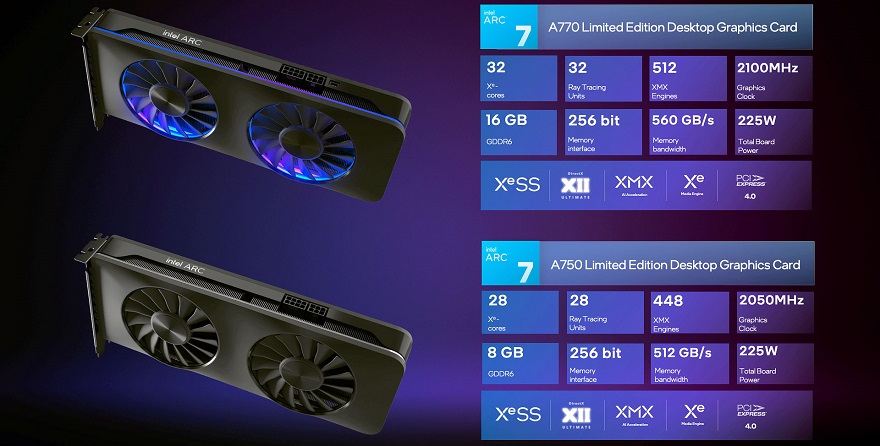 What Do We Think?
Intel is still shying away from giving us any firm gaming benchmark performance figures and that's not entirely surprising given that, overall, they're likely not going to stack up too well against what Nvidia and AMD currently have and especially so on the high-end of things. With that being said though, with this information now confirmed, a release date does look likely to be confirmed before the end of the month.
The only really important factor now is price. And with Nvidia looking to apply some pretty solid price cuts in the lead-up to the launch of 40XX, it'll be interesting to see if Intel, if they can't compete in performance, are at least capable of competing in price.
You can, incidentally, check out the announcement from Intel via the link here!
What do you think? – Let us know in the comments!