Intel Core i5-13500 Benchmark Leak Shows 50% Performance Gain Over the i5-12500
---
---
---
Mike Sanders / 4 months ago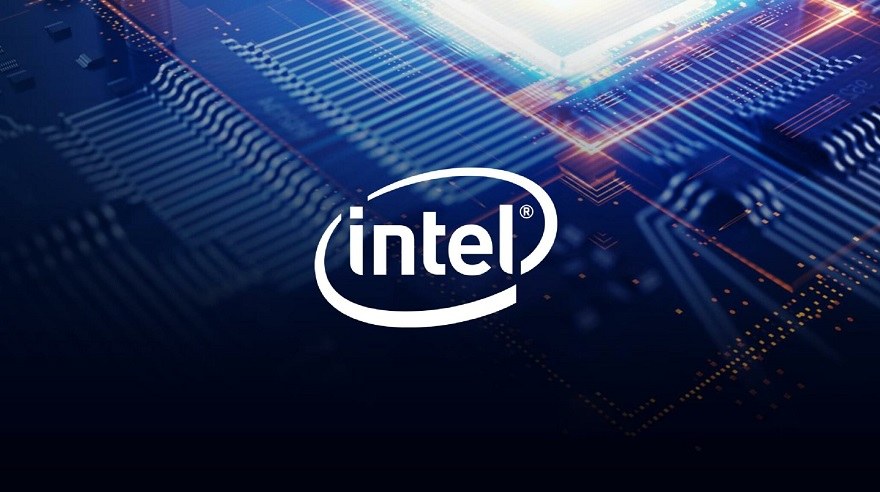 Based on the most recent information, it appears that Intel will launch all of its remaining Raptor Lake processors at CES 2023 (January 5th-January 8th). With as many as sixteen models potentially being launched onto the market, this will clearly be a very busy and interesting time and especially so for those perhaps looking at Team Blue for their next CPU upgrade. – What kind of performance will we be able to expect from them though?
Well, following a report via WCCFTech, we might have an answer for at least the i5-13500 as leaked benchmark figures have suggested that it'll offer a circa 50% performance uplift when compared to the i5-12500.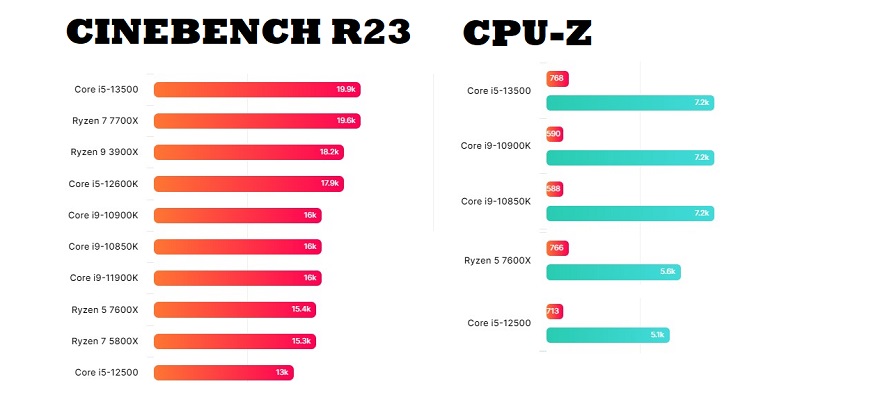 Intel Core i5-13500
As we often say when it comes to leaks of this nature, take the information provided with a grain of salt. Based upon the details, however, it does seem pretty clear that this source does have an Intel i5-13500 in their possession. So, how good is it? – Well, based on the results, we're looking at a circa 40-50% uplift when compared to the i5-12500.
Now, this is clearly quite a substantial figure, and presuming the information is correct, it even shows it beating CPUs like the 11900K. – Better still, although no cooler was specifically cited, it appears that the i5-13500 isn't going to struggle too much in the heat department either.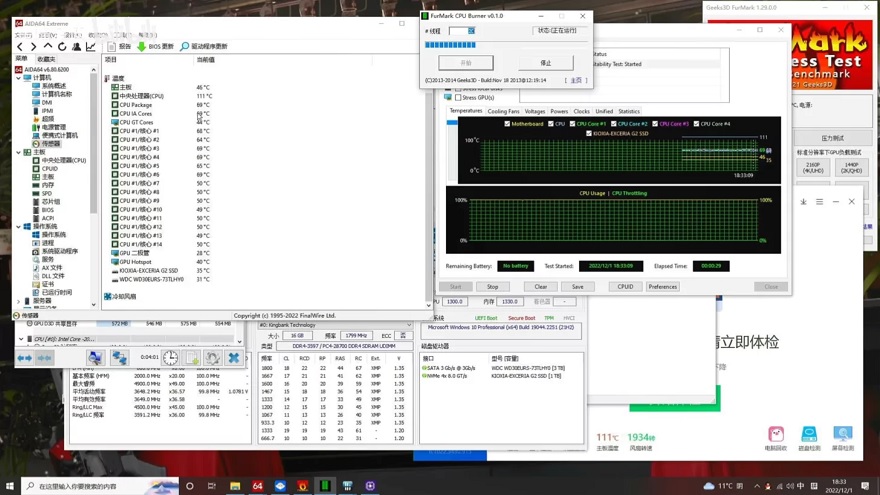 What Do We Think?
Typically speaking, the 400 and 500 series models from Intel have always generally proven to be some of the most popular designs. The i5-12400 was, in fact, a champion to many by offering excellent levels of gaming performance at a notably low price (by Intel's standards). With this in mind, therefore, interest will clearly be high when their Raptor Lake counterparts drop which, as noted above, should be happening in the first week of January 2023.
With AMD launching their Radeon 7000 non-X and X3D models around the same time though, all we can say for sure is that, whatever you may eventually pick, you're going to be spoiled for choice in terms of new processors next month!
What do you think though? Are you considering a Raptor Lake processor for your next upgrade? – Let us know in the comments!