Intel Core i5-7600K Kaby Lake Processor Review
---
---
---
John Williamson / 4 years ago
Final Thoughts
---
Pricing
Intel hasn't officially released any information regarding the i5-7600K's launch price which means it's difficult to analyse the product's value. Saying that, I can speculate based on the company's strategy, market trends and insider sources. Honestly, I wouldn't be too surprised if the i5-7600K costs slightly more than the previous generation i5-6660K and received a price increase around 2-10%. The current value of Sterling might also be a contributing factor as well as retailers cashing in on the early rush. While it's pure speculation, the i5-7600K's pricing is unlikely to be dropped to combat AMD's Zen architecture.
Some time ago, a European posting popped up which priced the i5-7600K at €301. If correct, that converts to £252.58, which is £22.59 more expensive than the current i5-6600K. Of course, this shouldn't be considered as substantive evidence because it could simply be a placeholder and not reflect the chip's retail price. On the other hand, it does appear really close to the range I expected which makes me think it's genuine.
Overview
The Intel Core i5-7600K isn't a revolutionary release and can only be described as a slightly overclocked version of the i5-6600K with enhanced media features. One the one hand, the i5-7600K offers superb single-threaded performance and it's a fantastic CPU for games because hyperthreading rarely comes to play. However, this can also be said of the CPU's predecessor which perfectly demonstrates the lack of real progress. Don't get me wrong, the faster Turbo does provide a minor performance boost but you can achieve this on the Skylake-based i5-6600K with a minor overclock. Sadly, there are no IPC enhancements and comparing both chips at 4.2GHz, 4.3GHz and beyond yields almost identical results, barring a margin of error.
It's not all negative though because Intel has incorporated the company's Optane technology which is an affordable, non-volatile memory solution offering speeds up to 1000 times than NAND. Not only that, it can recover data during power outages and has the potential to dramatically improve both storage and memory performance. Of course, this might be some time off until manufacturers launch products which take full advantage of this technology. Intel also worked on the processor's 4K media functionality and added support for 4K 10-bit HEVC encode/code and VP9 decode. Also, the product is suitable for Microsoft PlayReady 3.0 and supports HDCP 2.2. Essentially, you can view 4K Netflix streams on your PC although this will only be an option via the Edge browser.
Intel's new iGPU is certainly a step in the right direction and appears to cope rather well with games at the lowest graphical details. Granted, it's not powerful enough to reach 60 frames-per-second or rival a low-end discrete graphics card, but the performance is better than the HD Graphics 530. Kaby Lake appears to have some small power consumption improvements clock-for-clock which is another positive element.
In terms of overclocking, the i5-7600K is excellent and you should able be to achieve 4.8-4.9GHz with potent cooling hardware. Remarkably, I managed to keep 5.1GHz stable without setting the voltage above 1.4v. This is a vast improvement on the i7-7700K and contributed towards the more manageable temperatures. Speaking of thermals, the CPU runs extremely cool even when overclocked just like its predecessor. I'm not entirely certain, but I doubt the TIM has improved from Skylake.
To conclude, the i5-7600K is a stellar processor if you want to play the latest games and do light video work but it's not the dramatic change enthusiasts hoped for. It's very difficult to find reasons to purchase this model instead of the i5-6600K unless you care about the new media features or slightly higher Turbo frequency. Nevertheless, it's a good processor for gaming and just about worthy of the Gamer's Choice award because it offers a great experience while being cheaper than the i7 model.
Pros
5.1GHz is possible with less than 1.4V
Excellent overclocking temperatures
Good iGPU improvements over Skylake
Great single-threaded performance
HDCP 2.2 and Microsoft PlayReady 3.0 compliant
Lower wattage than Skylake clock-for-clock
Intel's Optane technology is a revolution in waiting
Supports 4K 10-bit HEVC encode/decode and VP9 decode
Cons
Doesn't try to end stagnation in the CPU sector
Higher frequency results in an increased power draw over the i5-6600K
Performance benefits come entirely from the new Turbo clock
Poor reaction to Zen which provides no reasons at all to rush out and upgrade
Zero IPC improvements
"The Intel Core i5-7600K is a great processor for gaming but it's completely devoid of meaningful performance gains clock-for-clock. While the higher Turbo frequency is welcome, it's easily achieved via overclocking on the i5-6600K. In simple terms, the i5-7600K is a major disappointment and only a good upgrade option if you're current CPU isn't cutting it anymore and you cannot wait to see if Zen can be a worthwhile alternative."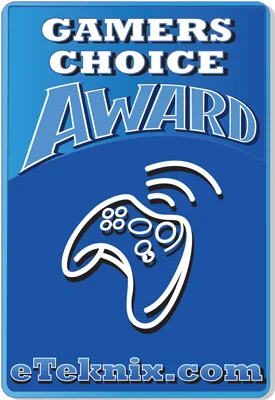 Intel Core i5-7600K Kaby Lake Processor Review