Intel Core i7-7700K Kaby Lake Processor Review
---
---
---
John Williamson / 5 years ago
IGPU, IGPU + GPU Benchmarks
---
Unlike AMD's APU range, none of the current Intel solutions can work alongside a discrete graphics card to enhance the graphics performance. In theory, it could become a viable option in DirectX 12 titles through parallel queues and cross-adapter support. Saying that, the integrated GPU segment's weak performance and slow adoption rate of this feature make it a low priority for development studios. Of course, AMD's Crossfire implementation isn't widespread and revolves around outdated GPUs like the R7 250. Therefore, the importance of the iGPU working in tandem with a graphics card is exceedingly small.
3DMark
The Intel Graphics HD 630 struggles to post a 3D Mark Fire Strike score like all the other iGPUs on the market. However, the final result is better than the previous generation chip by a considerable amount. Clearly, the new graphics chipset provides a good performance boost but it's nothing to write home about.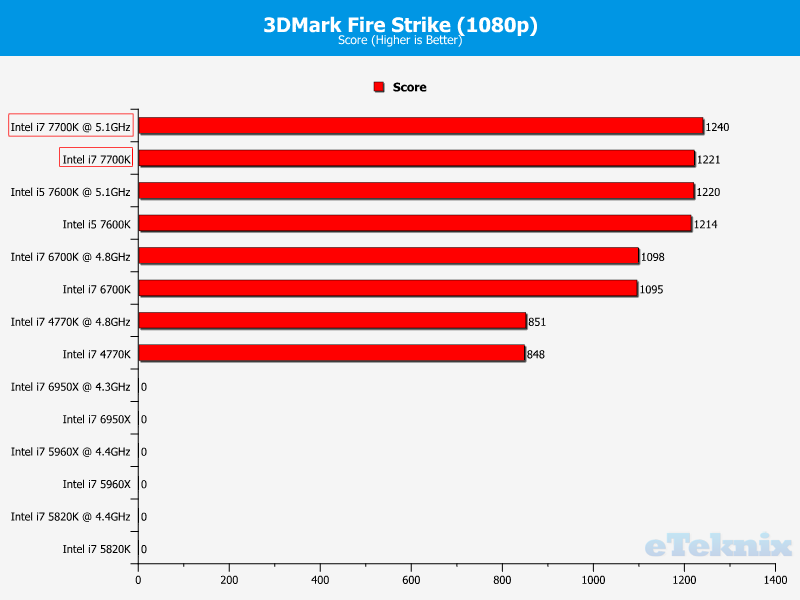 Dirt Rally
In Dirt Rally, the i7-7700K iGPU performs admirably and manages to uphold a stable frame-rate while using the low preset on a 1080p display. Once again, there's a decent performance enhancement compared to the i7-6700K which allows the game to feel more fluid. Interestingly, the i7-7700K recorded a higher frame-rate before overclocking, but this is most likely down to a margin of error.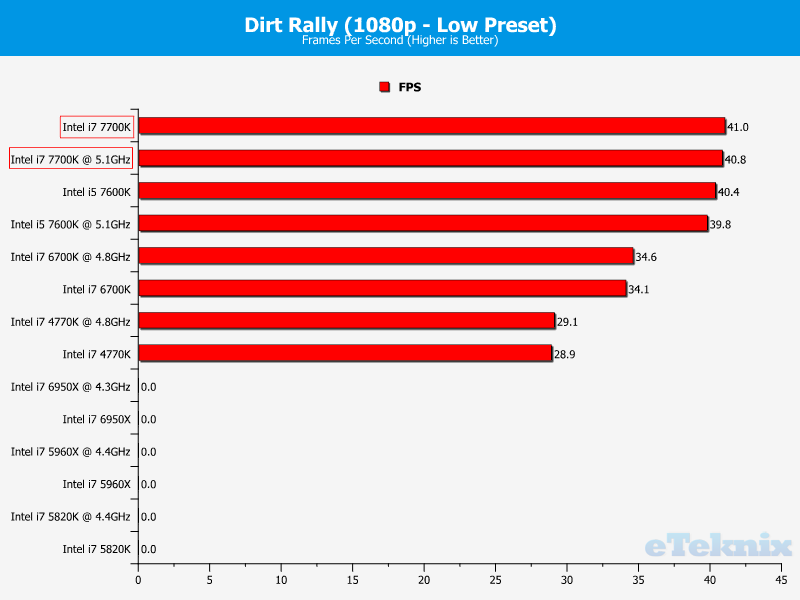 Tomb Raider
Tomb Raider on the lowest preset looks awful but it's a necessity to obtain a playable frame-rate with an iGPU. As you can see, the i7-7700K maintains a pretty commendable lead over the i7-6700K although it's not really a major leap in performance.