Intel Core i9 9900K New Wacky Packaging Pictured
---
---
---
Samuel Wan / 4 years ago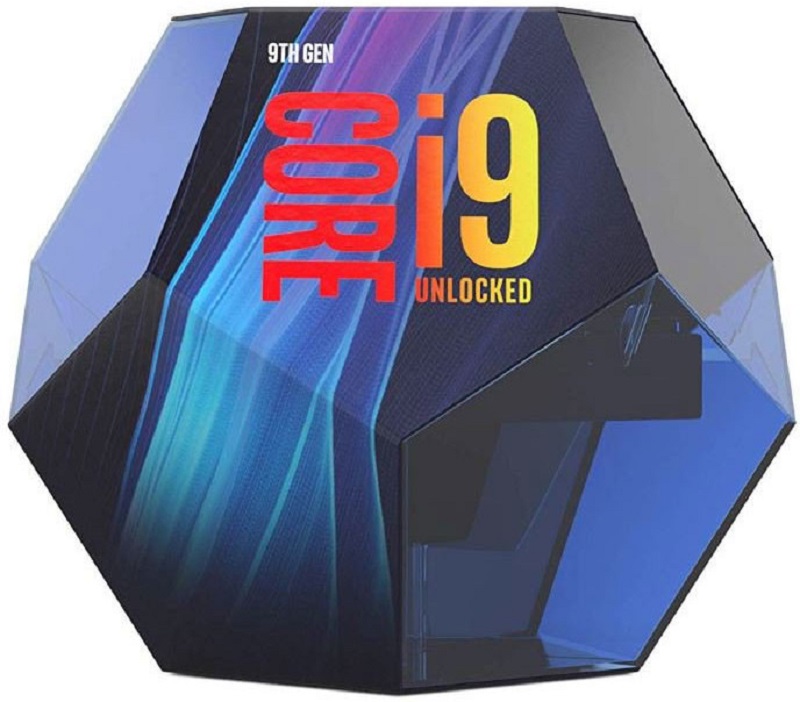 Intel Core i9 9900K Features Wacky New Package
Over the many years, Intel has stuck to a similar packaging design with their rectangles and cubes. For the upcoming new Coffee Lake Refresh launch, it looks like the coming is trying something really new. For the new Core i9 9900K flagship, we now have what appears to be a wacky polyhedron shaped almost like a football. The new packaging for the top mainstream Intel CPU features a total of 12 sides, making it a dodecahedron.
The latest reports indicate that instead of using paper, the new design is acrylic. The box will make a nice ball on top of delivering the CPU safety and being a nice display. On the outside, we have an emblazoned Core i9 logo as well as other marketing material. The inside should contain the new Core i9 9900K. That is an 8 core, 16 thread processor using the Coffee Lake Refresh microarhciture and 14nm++ process.

Package Likely Does Not Have Stock Heatsink
It is unclear if the new CPU will feature a stock heatsink at all. Intel has already gotten rid of stock heatsinks for their top end Core i7 models. Due to the wonky shape of the package, I cannot imagine a stock heatsink fitting in well. The 8 cores also run  from 3.6 GHz stock to 5 GHz with Turbo Boost. With such massive heat output, it is hard to imaginge a nice stock heatsink fitting into that dodecahedron.
For now, it is unclear Intel will be reusing the the packaging for other Core i9 chips. This may be just a one off to show off the new Core i9 CPU. At the same time, future Core i9 chips may feature wacky packaging. We are due for a resresh for the high end enthusaists series in the near future as well. Without the stock heatink, the company is free to experiment with new designs. At the same time, it can't help feel a bit wasteful in resources and space.