Intel i3-8350K CPU Runs on MSI Z170 Mobo with Modded BIOS
---
---
---
Ron Perillo / 3 years ago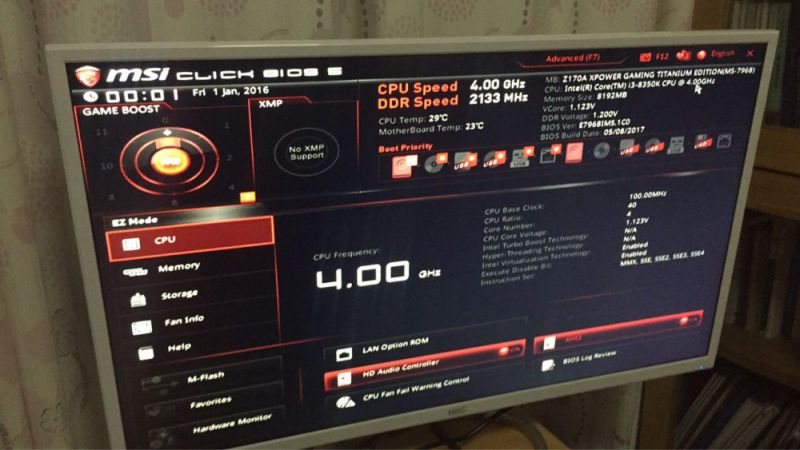 Users looking to run Intel's latest 8th generation Coffee Lake processors are required to get a motherboard with a 300-series chipset. This is despite having the exact same socket. Which is why many users were asking if there would be compatibility before it came out. However, their hopes were shut down when manufacturers confirmed the new board requirement. Intel then revealed that there are pin-out differences that make compatibility impossible. Moreover, they claim that the VRM requirements are different across the 6th, 7th and 8th gen CPUs.
Intel 8th Gen CPU Running on Z170 Motherboard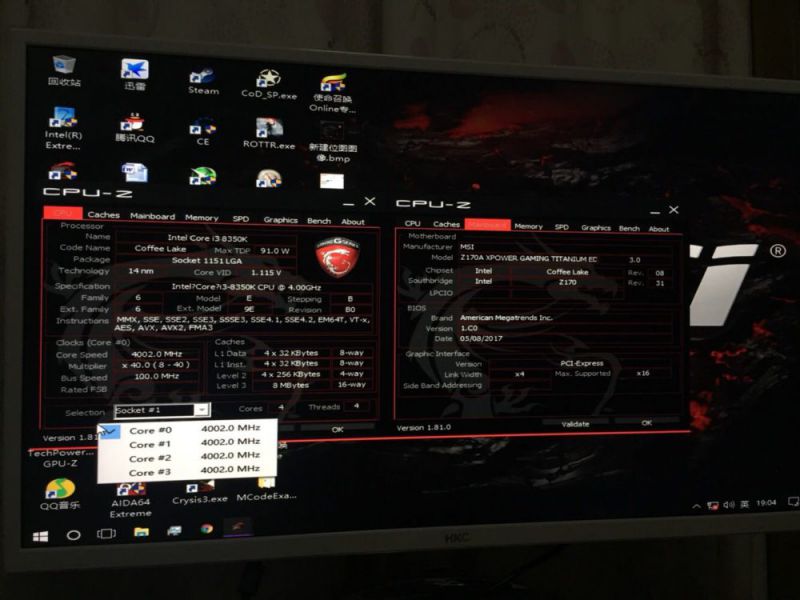 Despite these statements, ASUS actually confirmed via an interview that it IS possible to run 8th gen CPUs on Z270 and Z170 boards. As always, it is up to Intel and the restriction preventing it completely is on the BIOS. Since it is possible, some users are actually trying it out for themselves over at the Baidu forums, confirming that it is possible.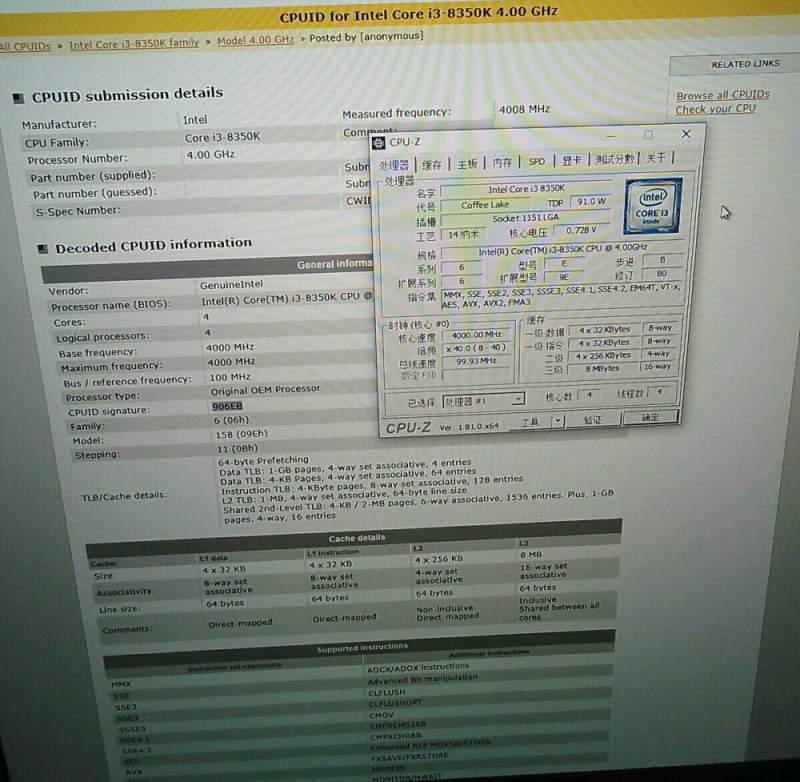 In order to ensure that the VRM is adequate, an MSI Z170 XPOWER Titanium motherboard is used. You can read eTeknix' review of this board here from two years ago. As you can see in the screenshots, the CPU is an Intel i3-8350K processor. It appears to be running perfectly fine on the board. It is running not just on the BIOS but on Windows as well. Since it is not an official Intel solution, some features such as the integrated graphics as well as the main PCIe x16 slot is not working. Although it is enough to hook up a monitor, it is not enough to benchmark. This could be a driver issue however.