Intel i7 7700k Benchmarked at 5GHz Overclock
---
---
---
Ashley Allen / 4 years ago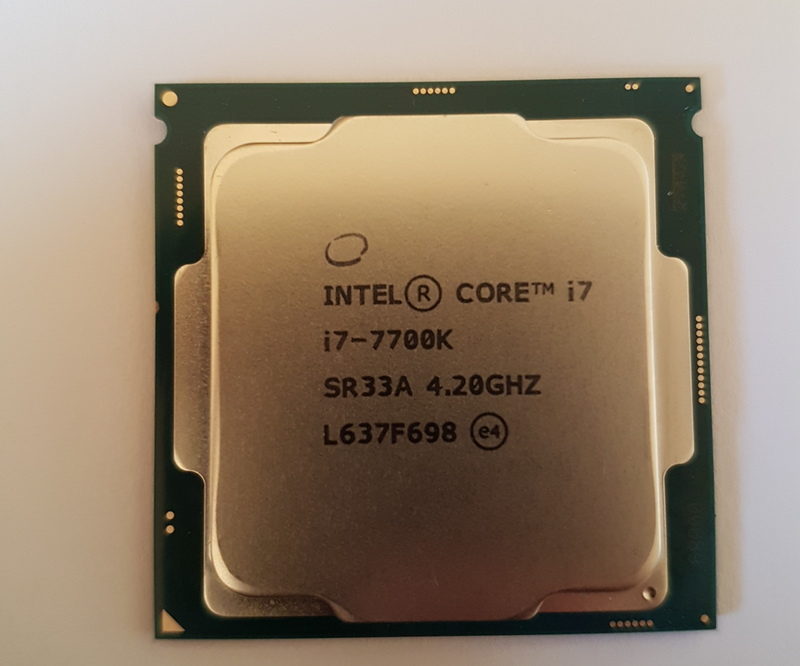 One lucky overclocker has gotten his hands on an Intel Core i7 7700k processor, based on the Kaby Lake architecture, prior to its official release. RichUK of the AnandTech forums has detailed his efforts at overclocking the 7700k to 5GHz.
RichUK's initial observations were:
The 7700k has the potential to be stable at 5Ghz @ ~1.4v, with exceptional samples reaching 5.1 / 5.2 perhaps.
The power draw when overclocked 'seems' high, evidenced by the vdroop of 0.08v when under IBT load! I have no other means of measuring power draw – Let's hope the AT review focuses in on this.
I am unclear at this point whether temps are being reported correctly, but I believe not given the general expectations is for higher temps under poor air cooling (plus I witnessed a discrepancy of ~15 degrees idle temp between the BIOS and Windows/OS) .
Could an AIO cooler be standard in order to run overclocks north of 4.8ghz?
If you're going to overclock, get a board that has strong / stable power delivery to sustain voltage with limited vdroop! I'm not sure whether Z270 motherboards will offer better VRMs etc in anticipation for the 7700k.
In later testing, using Prime 95 v28.10 Small FFTs, RickUK says that the 7700k could run at 5GHz 1.392v for over seven hours before one of the logical cores failed:
36v fails in 9 mins (one logical core)
376v fails in 17 mins (one logical core)
392v fails on one logical core in 7 hours 18 minutes.
In terms of temperature, the 7700k was hitting temperatures of up to 99oC until RichUK replaced the thermal interface material (TIM), after which the temperature dropped to 66oC. This seems to confirm anecdotal reports that Intel is using substandard TIM with its Caby Lake chips.
Detailed benchmarks can be found in RichUK's forum post.