Intel i7-8700K Worse Than Ryzen R5 1600X in Cinebench
---
---
---
Ben Jones / 5 years ago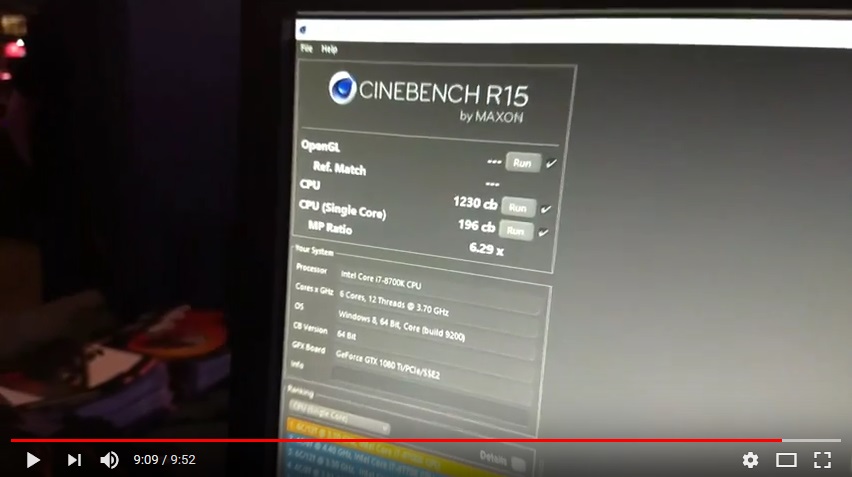 The first Intel i7-8700K benchmarks from Cinebench are now known thanks to Karl Morin, aka MrTechQC. He is a Quebecois tech YouTuber who was at Dreamhack Montreal to cover the event. It just happens that there is an HP Omen PC on display that already has the new Coffee Lake i7-8700K CPU running. So like any good tech journalist, Morin borrowed a monitor and hooked it up to run some benchmarks.
Intel i7-8700K Cinebench and CPU-Z Benchmark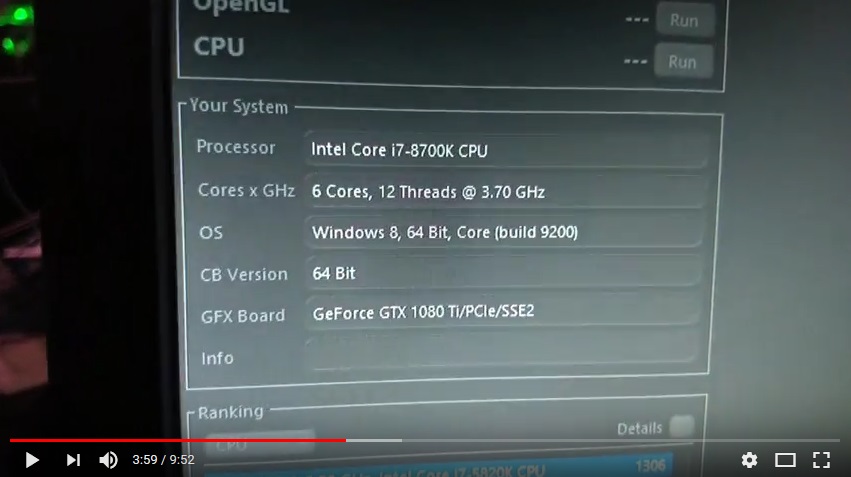 The whole process was livestreamed via Facebook (hence the blurry screenshot above). Although it shows clearly what the benchmark results are. Moreover, Morin also ran CPUz benchmarks. The results show that the i7-8700K reaches 1230 with multi-core performance and 196 with single core. Which is somewhat disappointing when you put it into context. Let us look at our results from a previous Ryzen R5 1600 CPU review for example: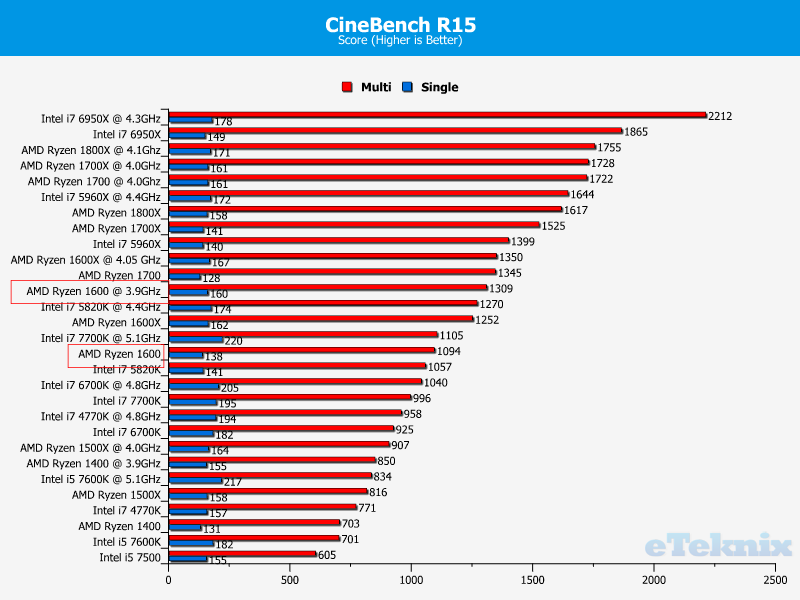 The single core performance of 196 is just a single point faster than the stock i7-7700K. The i7-7700K has a single score of 195 and a multi score of 996. The multi-core performance of 1230, although significantly better than the i7-7700K is worse than even the R5 1600X. The stock Ryzen R5 1600X has a multi score of 1252 with a single core of 162.
To put things into context further, the Ryzen 5 1600X costs $239 USD right now on Amazon. The non-X R5 1600 costs $209. Also from our previous benchmarks, it shows that this $209 Ryzen 5 1600 non-X with a 3.9GHz overclock reaches a 1309 cinebench multi score. The i7-8700K is expected to cost as much or more as the i7-7700K when it launches at around $349. The i7-7700K is currently available on Amazon for $336.
You can watch the full video of the benchmarking over at MrTechQC's Facebook page (French language). It helps if you subscribe or like his page to support his efforts.
UPDATE:
A better quality video is now available via MrTechQC's YouTube page.