Intel Quietly Removes Arc Alchemist Q1 2022 Release References
---
---
---
Mike Sanders / 4 months ago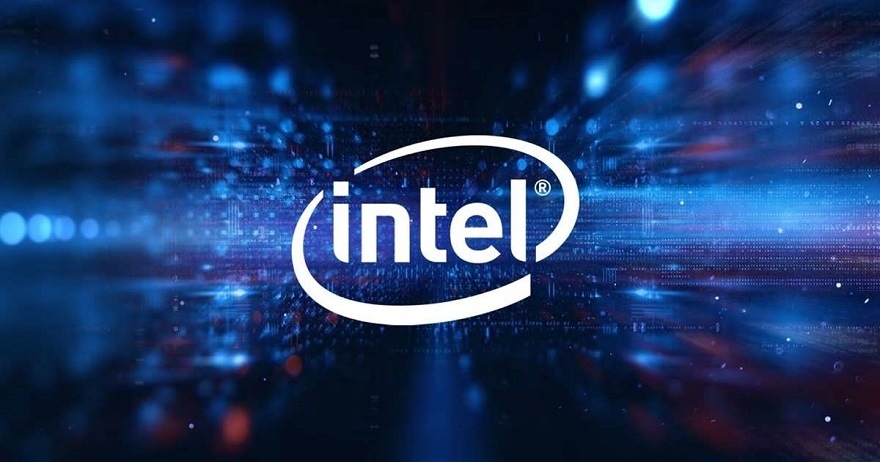 With Intel's CES 2022 keynote being held on January 4th, while we got to see a lot of interesting news surrounding their new and upcoming desktop and laptop processors, the one thing most people were significantly more interested in hearing about was their upcoming Arc Alchemist graphics cards. While Intel did confirm at the event that OEMs were currently in the process of receiving mobile (laptop) models, however, pretty much nothing was mentioned, at all, in regards to their dedicated desktop models.
Why didn't this happen though? Well, following a report via Videocardz, some eagle-eyed members of the PC community might have found the answer. Put simply, Intel may be, unofficially, delaying Arc Alchemist!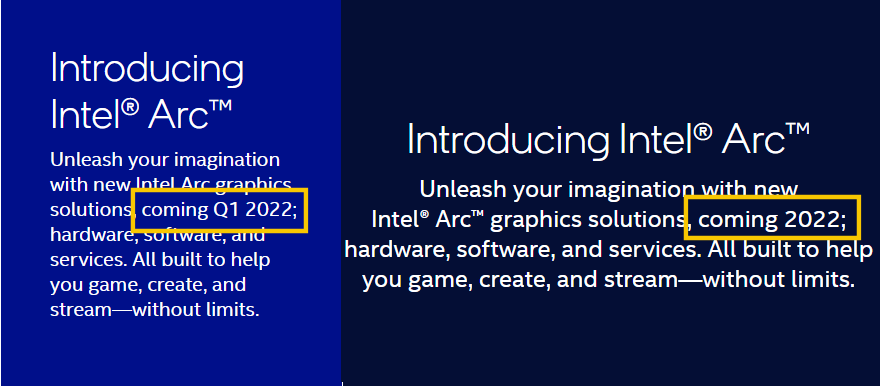 Intel Arc Alchemist Graphics Cards
It's never uncommon for product websites to be continually updated. Particularly so when more updates are revealed, and, more so, as they ultimately approach their release date. Members of the community, however, have noticed something very interesting when it comes to Arc Alchemist. Namely, that Intel has removed all references to them releasing in Q1 2022.
While their laptop Arc Alchemist models are still expected to arrive this quarter, therefore, this would seem to strongly indicate that their dedicated desktop models are no longer coming as soon as initially expected.

What Do We Think?
Given the lack of any desktop Arc Alchemist news at Intel's CES 2022 keynote, our initial gut reaction was that this was because they were not ready, or, at the very least, not quite far along enough in development to actually give us any kind of official reveal. Judging by this update to their official website, however, the chances of desktop Arc Alchemist arriving, or even launching, within the next 2-3 months now looks exceptionally unlikely.
So, disappointing for sure, but all going well we'll have some firmer news surrounding these highly anticipated GPUs as we start to enter the Summer.
What do you think? – Let us know in the comments!