Need to Land a Plane? There's an iPad App for That
---
---
---
Ryan Simmons / 8 years ago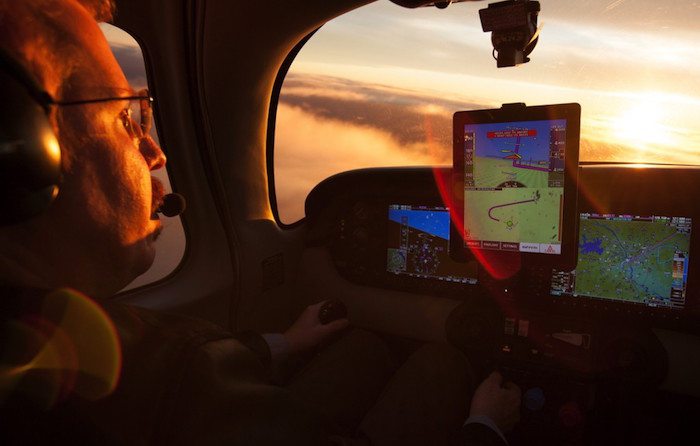 Xavion, an iPad app used by pilots to plan flight paths, is due to receive an update that will allow it to land a plane without its pilot.
The app is designed for pilots of small aircraft and has traditionally given them data to help them on their way. Xavion can provide detailed weather updates so pilots can avoid turbulence for example. But this new update, due to arrive early next year, will do something no app update has done before. The update promises to be able to bring an aircraft to a point just before landing, so even the least experienced pilot can land an aircraft and "walk away". By subscribing for $199 a year, the app can help guide a plane in to landing in the case of an engine failure, lack of fuel or even if the pilot is incapacitated.
"In practice, pilots would use this app to guide them down to just before the threshold of the runway," Meyer says. "At that point, any pilot can take over and land the airplane. Our tests today took us practically all the way down to touchdown. If the pilot didn't take over, he would have just had a hard landing, broken the landing gear, and everyone would have walked away." – The Creator of the app Austin Meyer speaking to Popular Science.
Check out the video at the source link to see the app in action.
Source: Popular Science Via: The Verge