The iPhone Game Red Bouncing Ball Spikes Cost $10 To Make
---
---
---
Ryan Martin / 9 years ago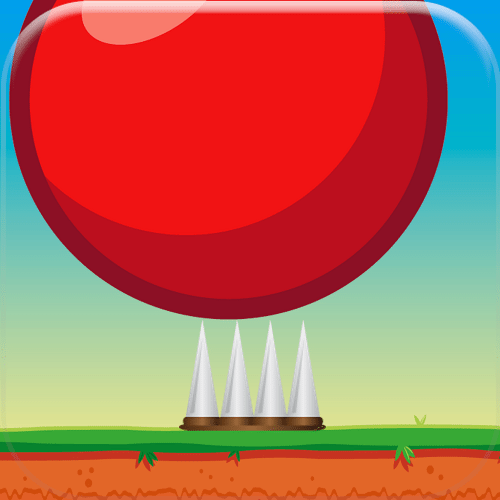 Red Bouncing Ball Spikes is an iPhone game built using the GameSalad development platform. The game has risen to popularity in recent weeks, rapidly climbing up the iOS game charts . This game is now the third most downloaded app in the USA and 33rd in the UK, at a price of $0.99 and £0.69 respectively. Red Bouncing Ball Spikes was added to the Apple App Store in December last year but has taken off in popularity from January 30th. What's so interesting about this game's rise to fame is not the game itself, but the fact it has become so popular when it is so basic or dare I say it – so crap. This backed up by a rather dodgy review selection, either being from disgruntled customers who give it 1 star and say it is or crap, or being from fishy user accounts raving about how good it is and giving it 5 stars.  The game simply uses the GameSalad "Red Ball" template with very few modifications to it to create a "new" game, but it is hardly a game at all. That isn't to say the template is bad but the fact the template is being sold as a game, and not being developed in any way, is bad for customers.
Yet in financial terms things look impressive for the game's creator, after Apple take their 30% cut of each sale Red Bouncing Ball Spikes looks to have made the creator a substantial profit over his initial $9.99 purchase of the Red Ball template from GameSalad. Whether you like the game or not you have to give kudos to the game's creator who saw an opportunity to make some money with minimal effort, and it looks to have paid off nicely. I'm more worried about why so many people are buying a game that is total junk, and how it managed to climb up near the top of the iOS game charts with awful user reviews.
One journalist, Craig Grannel, who frequently writes about iOS games stated that he has "no idea why something as dire as Red Bouncing Ball Spikes is zooming up the chart, and it sets off my suspicion alarm…it merely shows quality doesn't count for much these days (did it ever?), that Apple should make more of an effort to push great titles on its stores (instead of regularly giving very prominent placement to grindy freemium rubbish)".
Image courtesy of Apple's App Store