Is AI Getting Too Good, Will AI-Generated Music Replace Musicians?
---
---
---
Jakob Aylesbury / 2 weeks ago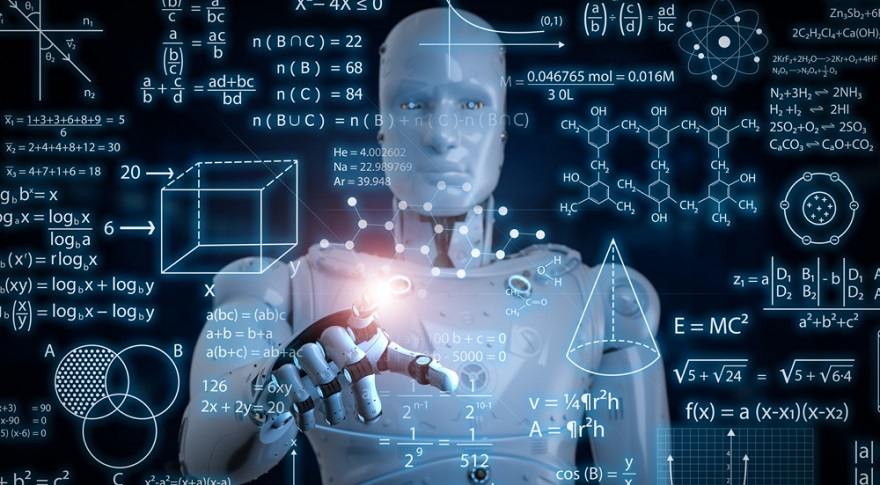 AI has been dominating the news in the past year, especially with how publically accessible various models are for image generation, information summaries, and even music generation. It's all fantastic and impressive technology but at what point is it going too far?
AI-Generated Music
I recently saw a post by u/DragonForg on Reddit which shared a song they had created using Suno AI, an AI-generation model which uses diffusion-based software for sound spectographs. The post caught my eye as a metal lover as it showed off a song created with the style of "death metal intense aggressive", now I won't debate whether it's Death Metal (bloody elitists) because that's a rabbit hole I won't get into, but there's no doubt that it is impressive. The lyrics are of course cheesy though they sound fairly genuine with a bit of a robotic sound. Still, that may just be the compression. The backing track sounds convincing as well meaning that this could easily fool someone who isn't well-versed in AI.
Replacing Musicians?
This level of quality is a bit worrying, as some AI enthusiasts seem to think we can just replace musicians, similar to how writers and artists are concerned about being replaced. This is why I'm indifferent about AI, it's created something that enables creativity whilst also limiting it. I get that there's a bit of work behind setting up a good AI model and then creating the right prompts to get something good, but it's just not the same as an actual artist. It's great being able to create artwork without having to commission someone, but that someone now can't make a profit out of their skills and passion for art, instead they have to take more hours at work leaving less time to do what they love.
Think of an album you love, and think about the time it took to make that album and the time between the last album that band created. It takes time to create good memorable music, and with AI the industry could become oversaturated with AI-generated music getting churned out by some people behind a computer. We can already see this almost happening now with how easy it is to make music. Anyone can create music and share it with the magic that is the internet, whether it's good or not is subjective, but this level of freedom can lead to oversaturation. Oversaturation makes music boring as it all will just end up sounding the same, it removes the uniqueness of musicians who've honed their styles and tastes. Being able to just create any song you want removes the anticipation and excitement about waiting for a new album from a band you love.
Many bands for example, Avenged Sevenfold, tend to change their styles to ensure their music remains fresh, it's why I like them, it allows you to identify their albums by sound alone. Despite being a metalhead, the top dogs in the pop music industry such as Ariana Grande or Taylor Swift are still incredibly recognisable with their sound and styles, it's why they're at the top. There are lots of musicians who can't get to the top, either they are genuine hidden gold, or their music just doesn't stand out against anyone else. Being able to create AI-generated music so freely and quickly will just make the saturation even worse and make it harder for genuine musicians to create something wonderful.
The Other Hand, Inspiration
On the other hand, though, the idea of entirely replacing musicians seems to come from a minority of people. A good portion of people point out how AI-Generated music will be highly useful for inspiration, especially for lyrics. Struggling to get an idea for a new song, chuck together a prompt, receive a song, and add your own flair. This strikes a good balance as it allows musicians to continue using their own creativity on top of some AI-generated inspiration. It's not too dissimilar to simply being inspired by another band, except the AI can sort of mash together your favourite bands and create something that you can work from. This is the way I think things will go, it's the best of both worlds.
Labelling AI-Generated Content
As I said earlier, an AI-generated song could easily fool someone who isn't well-versed in AI and that is another issue with this. People should know whether the content is created by a human or AI and recently YouTube announced its approach to AI-generated content.
YouTube already has rules against manipulated content to mislead viewers, but this has been altered to take into consideration AI. AI-generated content is fine on YouTube however creators must disclose whether they have created the content using AI with new tools for creators. This of course relies on creators being honest which can be hard to come by, especially if said content has been made specifically to deceive such as a deepfake of a politician. Those who do not disclose this information will face penalties which I imagine will come from users with a trained eye reporting the content. As AI grows it will become even harder to detect and enforce this. It's also ironic considering they profit from ads on YouTube featuring scam deepfakes including Mr Beast as well as various borderline pornographic ads involving AI.
Maybe I'm overreacting, only time will tell but I do hope we are smart enough to not replace artists, writers, musicians and creatives with AI, that will be a big mistake.
I'd like to hear your thoughts, am I just rambling about nothing or are you concerned as well?