Japanese Man Accidentally Burns Down House During Live Stream
---
---
---
Samuel Wan / 7 years ago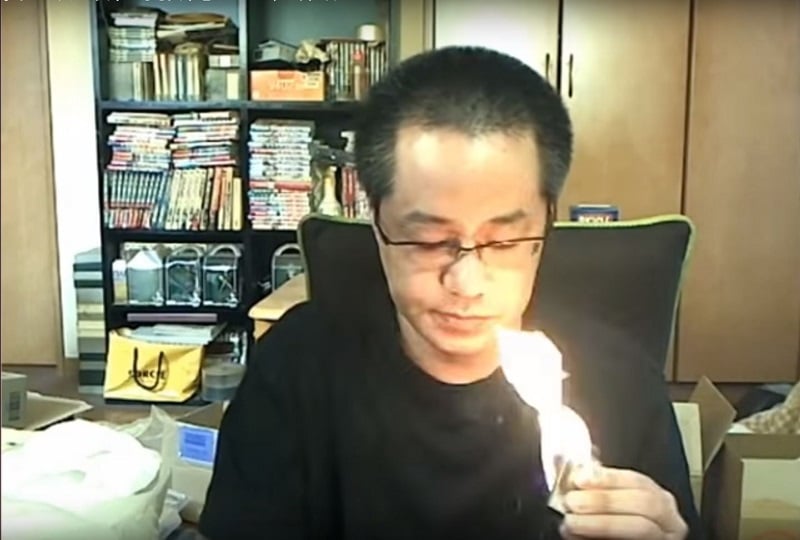 These days there are streams of all kinds, showing off different games and all kinds of other things. Sometimes though, expected things happen during the stream, with swatting having become more common recently. However, it's not every day that someone burns their house down live for the internet, something a Japanese game streamer accidentally did.
Streaming on Nico Nico Douga, a popular Japanese streaming site, the man stopped gaming for a while to show off his smoking skills. Unfortunately for him, his various mistakes with his match lighter ended up creating a fire around the tool. As if that wasn't bad enough, he threw his lit match into a wastebasket which subsequently ignited spectacularly. By the time he had dealt with the match lighter, the trash bag had been consumed with flames.
Tossing the burning inferno into a corner, he attempts to put out the fire by piling on cardboard, a pretty bad idea given cardboard is a great fire starter. As the fire grew, his escalating attempts to combat the blaze with a futon and buckets of water proved too little too late. In the end, 30% of his home had burned down and both he and 3 relatives including his parents suffered minor injuries.
Even the help of his viewers did not avail him. Nico Nico allows viewers to send a voice message when they donate to the stream. Unfortunately for the streamer, he didn't react to the warnings from his viewers about the growing blaze in the trash bag till it was too late, did not heed the advice to smother the flames with a futon (he only fanned it), failed to properly remove the trash bag to a better location in the first place.
This incident goes to show that lighting an open flame in a room full of combustibles is a bad idea. That is especially true if you have no proper plan to put out any flames or proper safety equipment like a fire extinguisher. Hopefully, this will serve as a reminder about the dangers of fire, especially if you're unprepared to deal with it. Luckily no one was seriously injured this time around.
https://www.youtube.com/watch?v=c_orOT3Prwg&feature=iv&src_vid=82UsZ44AxIA&annotation_id=annotation_1840551877