Japanese Robot Designed To Fit Plasterboard
---
---
---
Mike Sanders / 4 years ago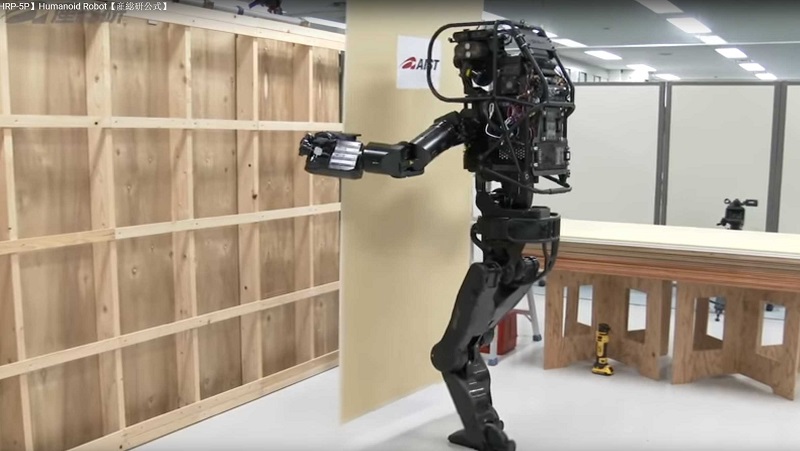 Japanese Robot Designed To Fit Plasterboard
There are where it seems that at least in terms of Japan, robots might be the answer to everything. Be it fitting a plasterboard or eradicating us from the planet. Japans AIST (Advanced Industrial and Space Technology) department though it at least keen on making the former reality.
Yes, they have revealed a robot that is not only capable of fitting a plasterboard (or drywall for you in the US), but it can also do it without swearing once!
Video!
In the video below you can watch the robot in action. It picks up a plasterboard, carries it and even manages to (mostly) find the studs to fit it to. In terms of technology, this is very impressive and has been designed to attempt with the hope of helping the Japanese building industry which is suffering both from an ageing population and lack of manual labour.
What Are The Advantages Of A Robot Worker?
Well, several to be honest. Before you start preaching to me about machines taking human jobs as well, I was a manual labourer myself for around 10-years so I'm, at the very least, an informed writer.
So, what are they? Well, firstly it can do the job without having to stop for a cigarette every 5 minutes. Secondly, it can do it without having a radio on full blast and thirdly you can be pretty sure that when it says it's going to turn up, it probably will.
The only thing unclear is whether it operates better with the more cups of tea you supply it.
What do you think? – Let us know in the comments!