John McAfee Lied About Hacking San Bernardino iPhone
---
---
---
Ashley Allen / 7 years ago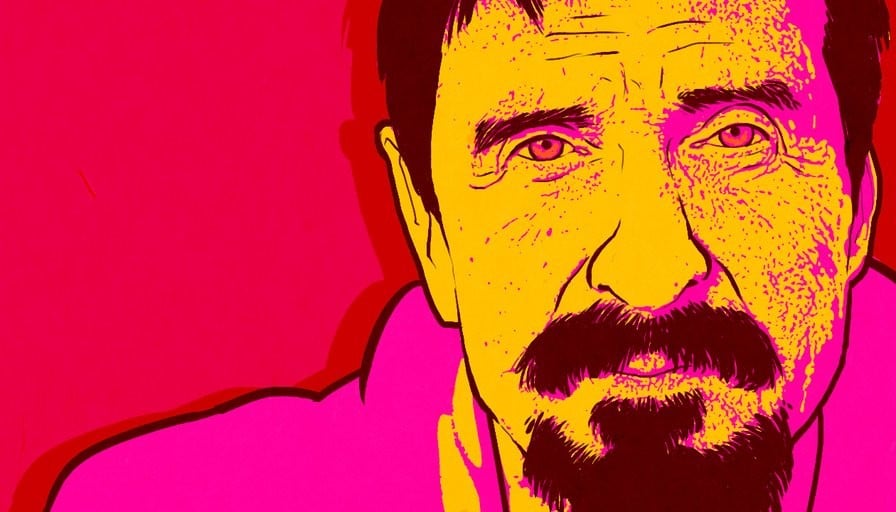 Serial fantasist John McAfee – who claimed last week that he could stage an Ocean's Eleven-esque infiltration of the Pentagon – has admitted to lying about his ability to hack the encryption of an iPhone.
McAfee, speaking to Russia Today, CNN, and Business Insider last month, publicly offered his services to the FBI to hack the iPhone of San Bernardino shooting suspect Syed Rizwan Farook so that Apple –  which had refused an FBI court order to unlock the device – would not have its encryption compromised.
However, in a phone interview with The Daily Dot, McAfee has now admitted that he lied about his method of decrypting an iPhone – conceding that it would not work – in order to get, in his words, "get a s***load of public attention." He does claim, however, that he has another, secret way of hacking an iPhone, but he's not telling you, and he'll take his ball home if you try to make him.
"By doing so, I knew that I would get a s***load of public attention, which I did," McAfee revealed to The Daily Dot. "That video, on my YouTube account, it has 700,000 views. My point is to bring to the American public the problem that the FBI is trying to [fool] the American public. How am I going to do that, by just going off and saying it? No one is going to listen to that crap."
"So I come up with something sensational," he added. "Now, what I did not lie about was my ability to crack the iPhone. I can do it. It's a piece of friggin' cake. You could probably do it."
When asked why he was even discussing the existence of his mysterious decryption wizardry, McAfee responded, "Because I'm assuming, because you kept on asking, that you aren't going to publish it." The Daily Dot explained that no such agreement had been made. McAfee subsequently hung up.
"The lie was an exaggeration of simplicity," McAfee said in a text message after the interview. "As the Inverse article explained, it would have been impossible in the time allowed to explain the fullness of the truth. If you fault me for that, then you, and possibly your readers, will have been the only one on the planet to have done so."
McAfee also said, "I apologize for my anger." He added that it "seemed absurd to me to focus on a simplification of a technique, given the stakes at risk—a potentially Orwellian state initiated by the populace ignoring the truth of what the FBI is trying to do to us."
The entirety of The Daily Dot's interview with John McAfee can be heard below: