John McAfee's Plan for a New Internet Will Make the 'Cloud' Obsolete
---
---
---
Ashley Allen / 7 years ago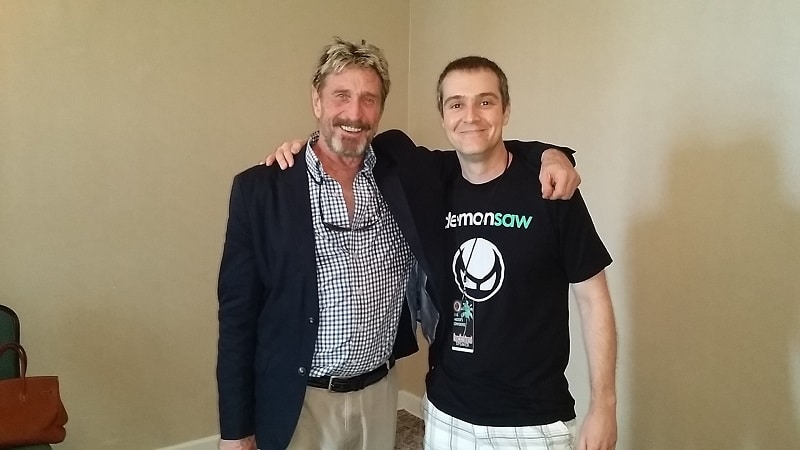 Kooky magnate John McAfee – businessman, US Presidential candidate, and alleged double murderer – has been flapping his lips again, this time to wax lyrical about his new acquisition, which he claims will destroy the 'cloud' and reinvent the internet as it should have been from the start.
McAfee – under the banner of MGT Capital Investments, of which he is the CEO – recently purchased Demonsaw, a secure online interface for sharing information developed by GTA V AI programmer Eric Anderson.
"If you download it [Demonsaw] and look at it, you will see the next iteration of the internet," McAfee told Business Insider. "It is not simply a file-sharing, or messaging, or emailing, or communication app. It is the architecture that should have been the internet. A distributed non-peer-to-peer system that will make the cloud completely obsolete."
"If I were the people at Dropbox and I had downloaded Demonsaw," McAfee added, "I would be selling my stock and getting into a different business because we will replace all of that."
Demonsaw works on a decentralised, mesh-based network that does not use peer-to-peer (P2P) and claims to be "100% CISA-proof," referring to the Cybersecurity Information Sharing Act which allows the NSA to circumvent US privacy laws.
"Demonsaw is a secure and anonymous information sharing application that makes security simple and gives you back control of your data," the website reads. "Chat, message, and share files without fear or consequence."
"Demonsaw uses multiple layers of asymmetric and symmetric encryption. All keys are created at runtime and never shared," the site adds. "Social Crypto makes security easy by leveraging shared knowledge (websites and files) to derive strong encryption keys."
McAfee expects Demonsaw to generate "substantial revenues" next year.
Image courtesy of Forbes.