John McAfee's 'Unhackable' Crypto-Wallet Hacked In A Week
---
---
---
Mike Sanders / 3 years ago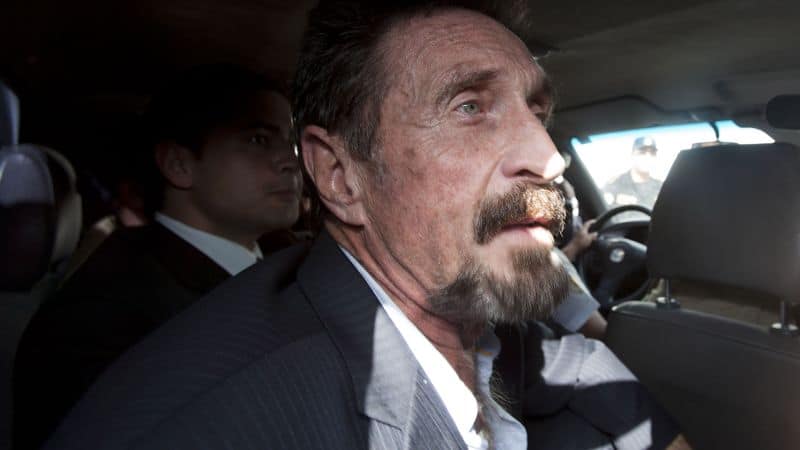 John McAfee's 'Unhackable' Crypto-Wallet Hacked In A Week
Ahh, John McAfee. Like Kim Dotcom, we can barely go a month without reporting the latest chapter in their wacky adventures. The latest story starts last week. John McAfee announced that he had partnered up with cryptocurrency company BitFi to launch a competition for people to attempt to hack a reportedly unbreakable crypto-wallet. To enter, all you had to do was buy a $120 BitFi account that came preloaded with some cryptocurrency. From there, you were free to attempt to try and gain access to the unbreakable wallet.
The winner would receive initially receive a $100,000, however, confidence was such that this was shortly after raised to $250,000.
Allegedly Broken In A Week
Despite these rather bold claims, one Twitter user has claimed to have already hacked the account. While I will not pretend to understand the details of this, they claim to have been able to successfully connect to the dashboard. John McAfee, however, is not impressed and is certainly not paying out on this claim!
Short update without going into too much detail about BitFi:

We have root access, a patched firmware and can confirm the BitFi wallet still connect happily to the dashboard.

There are NO checks in place to prevent that like claimed by BitFi.

— OverSoft (@OverSoftNL) August 1, 2018
Well! Whoop-De-Do!
John McAfee has claimed that while they are able to view the wallet, they are not able to access the money. Therefore, in his view at least, his isn't a hack. While some might agree though, others will clearly view this as a major shift in the goalposts.
Hackers saying they have gained root access to the BitFi wallet. Well whoop-de-do! So what? Root acces to a device with no write or modify capability. That's as useless as a dentist license un a nuclear power plant. Can you get the money on the wallet? No. That's what matters.

— John McAfee (@officialmcafee) August 2, 2018
What Do We Think?
I don't profess to be an expert in hacking and from a lay-mans standpoint, I guess this all boils down to your definition of a successful hack in this regard. Put simply, is gaining visible access to the account enough to warrant this a successful breach or, as John McAfee says, do you need to be able to steal to the money to call it a success?
What do you think? – Let us know in the comments!