John McAfee's 'Unhackable' Wallet Has Definitely Been Hacked!
---
---
---
Mike Sanders / 4 years ago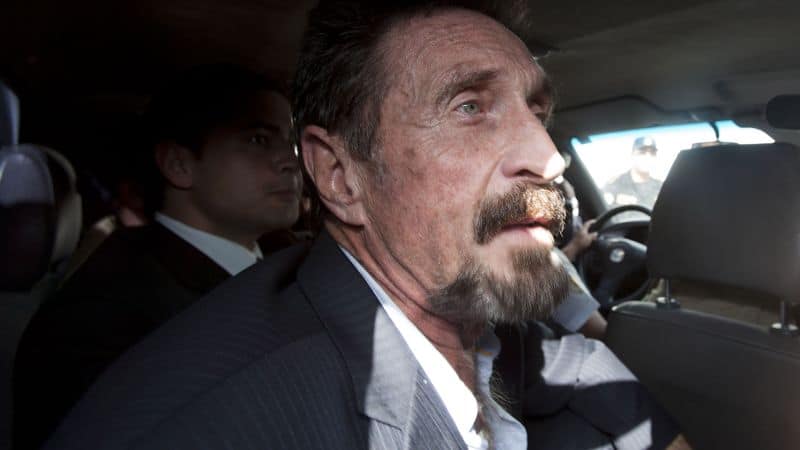 John McAfee's 'Unhackable' Wallet Has Definitely Been Hacked!
A little over a month ago, John McAfee, in partnership with wallet company Bitfi offered an open challenge to the internet. If you could hack his crypto wallet account, you would win a prize! Both of them were that confident that such a feat could be done!
Well, in typical style, less than a week later and the first hack claim came it. It was, however, subject to a matter of interpretation on your definition of a hack. The people had gained access to the dashboard for the wallet, but not the actual power to fiddle with the money (bitcoin) itself. As such, John McAfee dismissed the claim as irrelevant.
Well, it's taken a month, but in a report via CNET, Bitfi have accepted that the wallet has been successfully hacked and as such are removing the 'unhackable' claim.
Important announcement from Bitfi: pic.twitter.com/SD4ZCJxvLn

— hgtp://Bitfi (@TheBitfi) August 30, 2018
What Has John McAfee Said?
While the company has admitted that a breach has successfully been made on the account, John McAfee has remained unusually quiet on the matter. It's entirely possible that he wants to look into it himself in more detail first. In truth though, that's almost irrelevant. The company with which the wallet was held as admitted defeat. As such, he should too. Particularly since he has been so quick to shoot down many claims against the account being successfully hacked before.
Given the admission, Bitfi has yet to confirm the prize amount it will be awarding (it could be anything between $10,000-$250,000) but they have said that they are working to plug the gaps identified.
What do you think? Should John McAfee just admit defeat here? Is he going to fight this claim? – Let us know in the comments!