Classic 1995 Judge Dredd Game Arrives On Steam
---
---
---
Mike Sanders / 3 years ago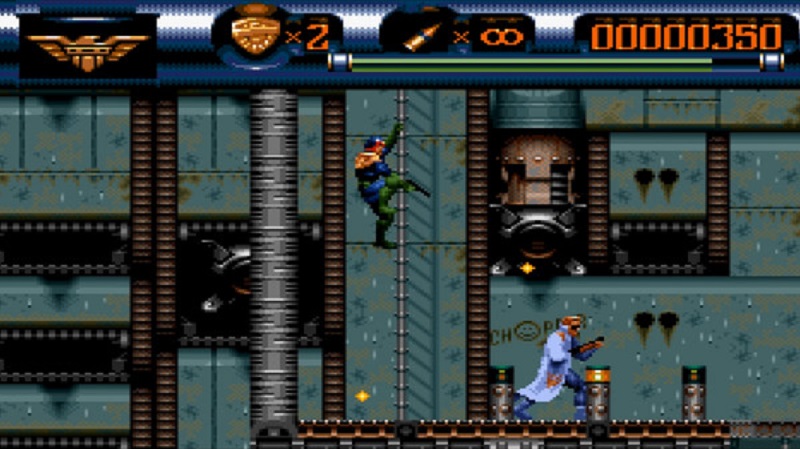 Classic 1995 Judge Dredd Game Is Available On Steam
The mid-90's were somewhat plagued with platform games that it is often hard to remember them all. One such example was Judge Dredd. It was yet another video-game tie-in to what was ultimately a half decent, but not exactly classic film.
In something of a total surprise though, this 23-year-old game has emerged again and is available to buy now on Steam.
"In the 3rd millennium, Earth has become an uninhabitable wasteland. Humanity resides in huge Mega-Cities, where the traditional justice system has been replaced by a corps of Judges whose role combines those of police officer, judge, jury, and executioner. The most celebrated and decorated Judge, Joseph Dredd, is dedicated to meting out justice wherever, and whenever he can. Help Dredd fight his way through the dark streets and alleys of the city, to apprehend the rogue Judge Rico, and to do final battle with the Dark Judges on Deadworld." – Official Steam Page description.
Well, that was unexpected
With the game originally primarily released for the Super Nintendo and Sega Megadrive. With that though,  I don't think anyone was expecting this to crop up on PC. Let alone over 20 years later.
Better still, the game is currently available on sale. As such you can grab your copy for less than £5 at the moment. With the weekend approaching, you could do far worse than giving this classic platform shooter a try.
The game features include:
Key features:
Classic 2D Sidescrolling action.
Judge and execute your perps on the spot, or wound them and take them into custody with Dredd's Lawgiver.
12 levels, and up to 30 missions with super bosses at each turn.
Lots of secret bonuses and power-ups
The official Store page for Judge Dredd can be visited at this link.
What do you think? Are you surprised by this release? In addition, did you ever play the original game? – Let us know in the comments!