Judge Says Stingrays "Are Simply Too Powerful" Without Rules
---
---
---
Gareth Andrews / 7 years ago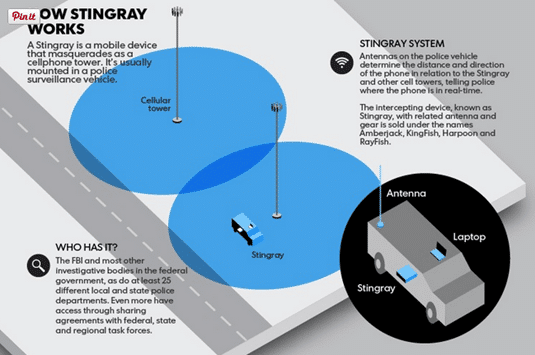 Stingrays have become one of the most contested ways of digital surveillance since they became public knowledge last year. The devices act like mobile phone towers, simulating their actions while allowing them to intercept and identify the devices connecting to them. The problem many have seen with this device is that they are not selective, they do not target a specific person or phone because the technology does not work like that, this means that when one goes up all mobile devices in the area send their information to the tower. This provides the tower with their location but can also be used to intercept calls and text messages sent by any devices in the nearby area. A judge in Illinois has made a stand and said that unless his three requirements are met, he will not authorise the use of a stingray.
The first requirement is that the stingrays require a warrant to be used, a claim that has been highly contested and was originally an issue given that some law enforcement agencies have used the device hundreds of times without any government oversight.
The second requirement is that the data collected (which is not relevant or approved by the warrant) is "immediately destroyed" and this action is proven to the court.
The third requirement is that the devices cannot be used in areas where a large number of mobile phones will be active, such as at a public sporting event or large gathering.
These steps could be the first sign of a powerful device being controlled and monitored rather than deployed without thought of the freedom and privacy of others around it.