Kensington USB Type-C Adapter and Hub Roundup Review
---
---
---
Bohs Hansen / 6 years ago
Introduction
---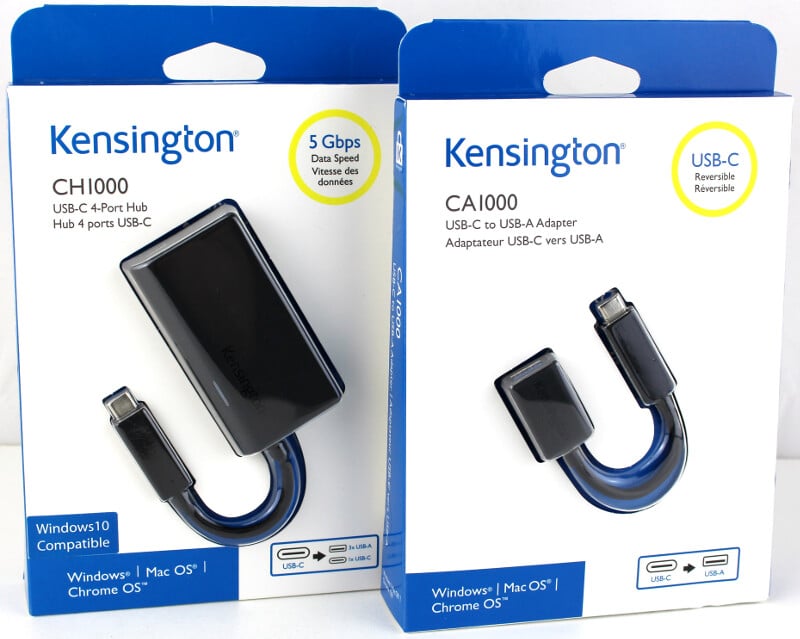 Every new connection standard brings along some complications when it comes to compatibility with older connector types. Usually, USB is exempt from this simply due to its very nature, but within the new USB 3.1 10 Gbps specification is also the new and reversible Type-C connector. Newer mobile devices all feature this smaller and better port, but what to do without the usual ports. Kensington released several new products to help with just this issue and get more use from your Type-C connector. Today I'm taking a closer look at the CA1000 Type-C to Type-A adapter cable and the CH1000 Type-C USB hub.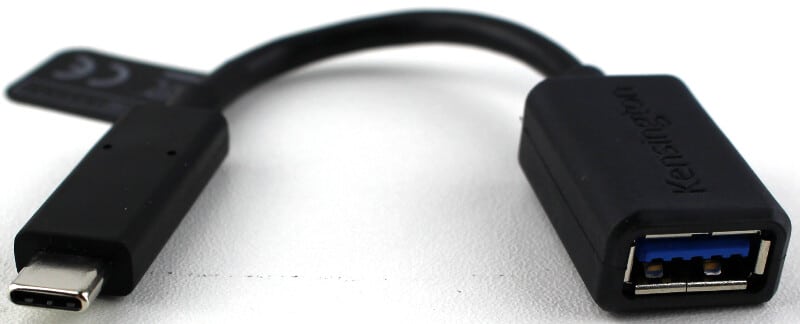 The first problem with mobile devices is, as it always has been, the total amount of available connectors. A smartphone only has one and the same goes for quite a few ultrabook-styled systems. When that one port is a Type-C, then you might have trouble connecting all your legacy devices such as USB keyboards, mice, and storage drives. This is where the first of the two products come into play, the CA1000 Type-C to Type-A adapter cable.
This short cable will simply turn the little reversible USB port into a normal sized one, allowing you to plug in any of your normal USB peripherals. The adapter supports charging up to 3 AMPs and supports file transfers with up to 5Gbps. It is also completely plug-and-play. The connectors are made with metal-injected molds which can help to stabilize the connector and prevent bending.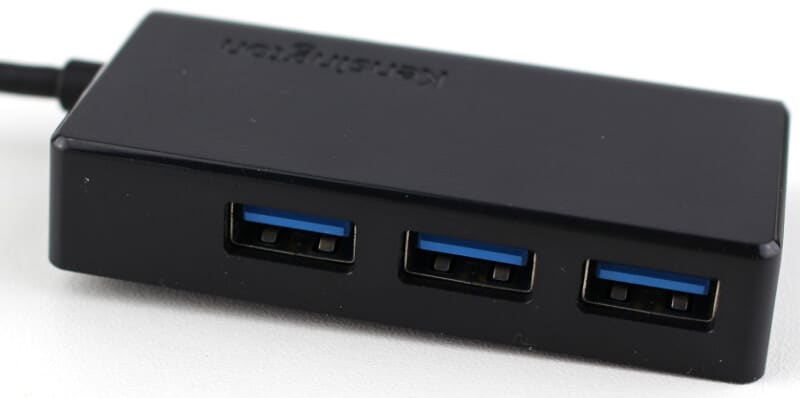 When one port isn't enough, we need to multiply it and that is where the second device, the CH1000 4-port Type-C hub, comes into play. The CH1000 is the same as any other USB hub in its basics, but the connection type is special. We haven't seen many Type-C hubs on the market yet and this is the first one that I get to play with myself.
You can connect up to three USB-A devices as well as one USB-C at the same time and to a single Type-C port on your host system. Connect keyboards, mice, flash drives, printers, or anything else that's powered by USB at the same time.