KFA2 GeForce GTX 760 EX OC 2GB Graphics Card Review
---
---
---
Andy Ruffell / 9 years ago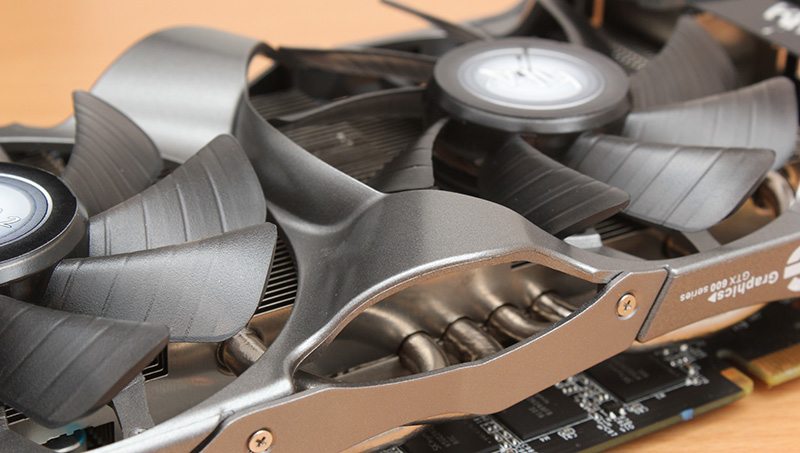 Another week goes by, and Nvidia launch another graphics card, as we've seen recently with the GTX 780 and 770. Today however sees the more wallet friendly GTX 760 which is said on the grapevine to be the last Nvidia GPU launch for 2013, but as we know with rumours, it's just a matter of seeing what the future holds.
When Nvidia launch a card, they sometimes provide reference samples, but for the most part, they rely on their partners to manufacture their own creations and sometimes that may mean us getting a sample with a unique cooling solution or pre-overclocked speeds, or in today's case from KFA2; we get the benefit of both.
It's been a while since we've worked with KFA2, but after discussing through the launch with them, we find the GTX 760 EX OC landing in our offices, offering us a pre-overclocked GPU and a custom cooler design that we originally saw on the GTX 660 when that launched. Based on the overclock speeds that KFA2 have managed to secure on this card, we hold high hopes that we should see performance very close to that of the GTX 770, but of course there is only way to find that out, and that means throwing the card on our test bench and seeing what it can do.
Of course, we have a few other things to take care of first, consisting of taking a look at the packaging on offer, before delving into the design and aesthetics of the card. Once this is out of the way, we will look at how KFA2 have pushed this card beyond stock figures, before jumping into the performance straight out of the box.
Also, wanting to squeeze the very best performance from the card, we will be overclocking it even further than what KFA2 have, and if previous 700 series GK104 counterparts are anything to go by, we should see some really high numbers here today, so lets get straight into it and see what magic treatment KFA2 have given the GTX 760 graphics card.
The box is typical of what we expect from KFA2 with some extreme branding. We find the main features being highlighted and the model name taking prominence to the right. The EX OC sticker indicates to us that this card is clocked past Nvidia standard speeds. Inside is a dual Molex to 8-pin PCI-Express connector, a dual Molex to 6-pin PCI-Express connector, VGA to DVI adapter, driver installation disc and a brief user guide.