King of the Hill Could be Making a Comeback!
---
---
---
Mike Sanders / 6 years ago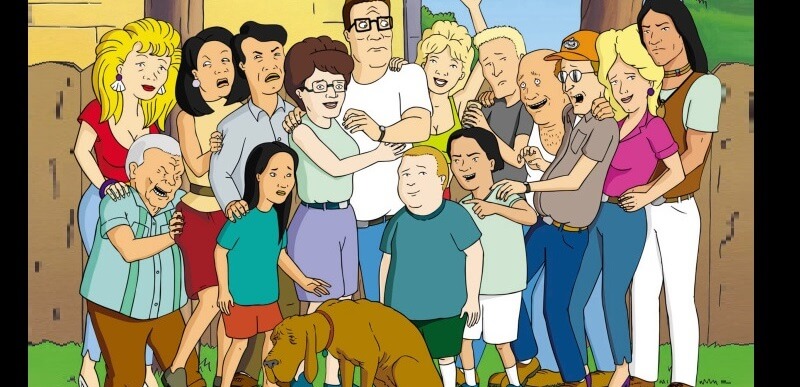 King of the Hill Coming back to our screens?
I love King of the Hill. Born out of the resurgence in prime time animation after the success of the Simpsons, King of the Hill always played second fiddle, but in my opinion, was consistently better.
Unfortunately in 2009, after 13 season, the show was abruptly cancelled. Fox at the time cited that the reason was due to poor viewing figures, but the truth was they just needed a slot for another show.
The goods news is, our favourite propane and propane accessories salesman might be coming back!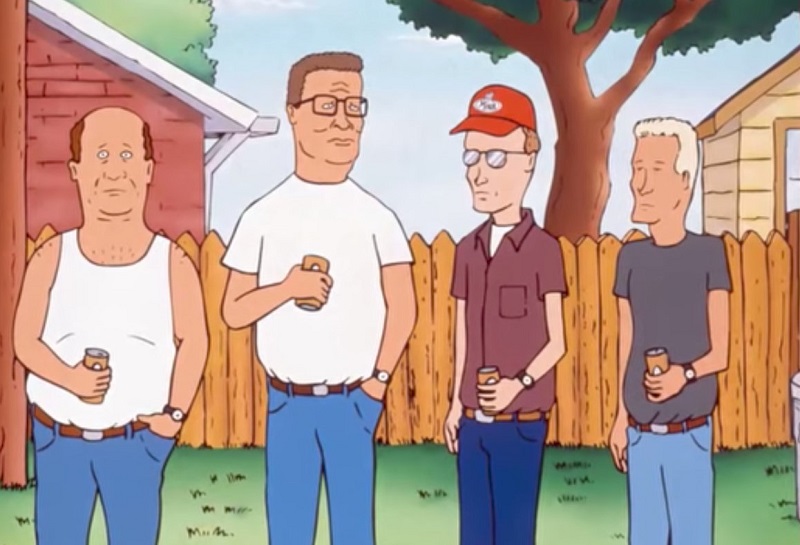 Propane and Propane accessories!
Yep, after nearly 10 years, Hank, Peggy, Bobby, Dale, Bill and Boomhauer might all be making a comeback reports THR.
Fox Television chairman, Dana Wilson, has confirmed that preliminary talks were held about the potential of bringing King of the Hill back: "We had a very preliminary conversation given what's going on in the country; they had a point of view about how those characters would respond. But again, it was one meeting and I hope to revisit it," adding that "They're both very busy and it was really just a first exploratory, 'Are you excited about this? Is there potential in that future?' And they were both excited about it, but they're working on a lot of different things individually, so it's about finding time."

Will it happen?
Hard to say. Both Greg Daniels and Mike Judge have moved onto different things. That being said, Mike Judge has often spoken over the years about bringing it back. He sees potential and that's the main thing.
Just consider King of the Hill airing under a Trump Presidency. Hank Hill was not going to vote at all following a limp handshake from GWB.
I would love to see what direction they decided to take the show in. Presumably they would pick up from modern times and as such, would they age the characters or not?
Bobby would be in high-school, so certainly a different dynamic. Then again, Hanks brother GH (Good Hank) would be about the age Bobby was. So much potential.
My love for King of the Hill is largely based on how consistency good the show was. Compared to the Simpsons which had its ups and downs, KotH was always consistently decent.

Cancelled before it's time!
The show never 'jumped the shark' and had potential to continue. The true reason for the cancellation has always left me somewhat annoyed.
Fox had a hit in Family Guy and were still happily milking the Simpsons. The problem was Fox agreed to a certain spin-off from Family Guy and had to make room in the schedule. In addition although not entirely happy with Futurama at the time, they also had that to fit in. Therefore King of the Hill, after 13 seasons, was summarily cancelled to make room for a sub-par spin-off, The Cleveland Show.
It was the wrong victim to tackle over saturated animation.
King of the Hill was smart enough for adults, but enough of a smart-ass to be appealing to kids. It was a true family show.
The talks could indicate that the writing may be on the wall for the Simpsons. After so many years the show is a shadow of what it used to be. I'd rather see more Simpsons inspired kitchens than another episode.
If you've never watched King of the Hill, I envy you. You have 13 quality seasons to enjoy. If you have watched it, the good news it at least you could be watching it again soon.