Kingdom Hearts is (Finally) Heading to PC!
---
---
---
Mike Sanders / 2 years ago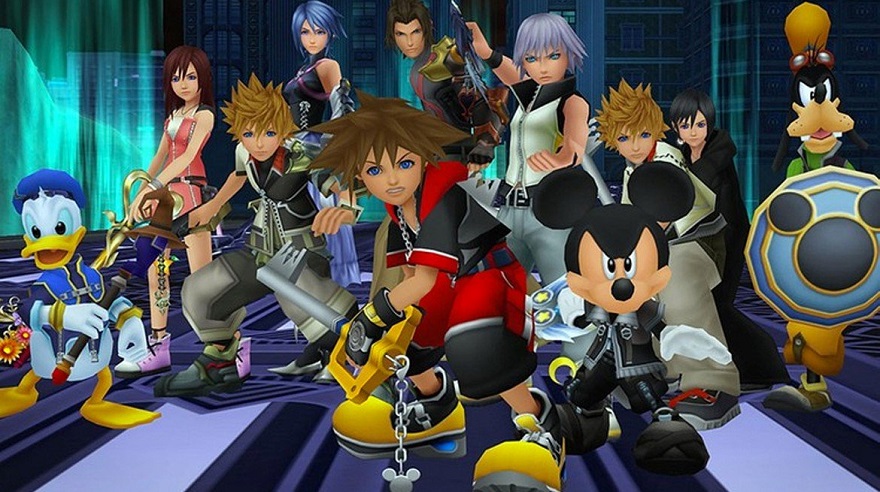 If there has been a request by gamers for one franchise to make a port to the PC, then undoubtedly one of the biggest of them (and admittedly there are a few) has to be 'Kingdom Hearts'. Despite many rumours of a supposed release, however, to date very little has actually emerged. Well, following an official Twitter post, there is some exceptionally excellent news!
Yes, by the end of March, practically the entire Kingdom Hearts gaming franchise will be made available to play on PC!
📣Just announced📣

The iconic @KINGDOMHEARTS Series is coming to PC for the first time ever on March 30th!

Are you ready to join Sora and friends in their battle against the darkness? Pre-order all the titles in the @KINGDOMHEARTS series starting today 👑https://t.co/nUKDdLoEcZ pic.twitter.com/RgcfVk3CFA

— Epic Games Store (@EpicGames) February 11, 2021
Kingdom Hearts is Coming to PC!
In making the announcement, it has been confirmed that on March 30th, the following Kingdom Hearts games will (finally) be available to buy, download, and play on PC:
Kingdom Hearts 1.5 + 2.5 Remix – £39.99
Kingdom Hearts 2.8 Final Chapter Prologue – £49.99
Kingdom Hearts III Re Mind- £49.99
Kingdom Hearts: Melody of Memory- £49.99
So, in a nutshell, pretty much all of the major titles the franchise has to offer! Maybe just buy the first one and wait for the rest to drop in price though!?
What Do We Think?
I have to admit, while this is totally unexpected having come right out of the blue, I'm certainly not going to complain. Even despite the age of some of the older titles, the KH series is still widely regarded as some of the best RPG's ever created. And, of course, the fact that so many Square Enix and Disney characters play such a key (no pun intended) role!
Admittedly, there is one aspect that will be perceived as a downside to many. Namely, the fact that these will be (at least temporarily) exclusive to the Epic Games Store. If you do, however, want to learn more, you can check out the games' official website via the link here!
What do you think? Will you be getting any of these titles? Let us know in the comments!