KOEI Tecmo Sorry For PC Patch Delay In Dynasty Warriors 9
---
---
---
Mike Sanders / 3 years ago

KOEI Tecmo Apologise for PC patch delay
When I heard Dynasty Warriors 9 was on the way, I was very excited. It had been a few years since the previous official release in KOEI Tecmo's flagship brand and as such, I had hopes that Dynasty Warriors 9 would be the true updated version of the game with all the necessary bells and whistles to keep my mindless button bashing needs happy.
Well, Dynasty Warriors 9 came, and it's after a few days of playing, it's not great. The news for PC owners, however, doesn't get any better as developer KOTI Tecmo still hasn't fixed the PC version.
Issues across all areas
I should note that at this point, I've seen both the PC and PS4 version and so far, both are terrible. Concentrating on the PS4 version, it's passable but has some massive framerate issues. It's no exaggeration to suggest that at times it's running at something like 20fps. Perhaps worse.
The PC version, however, is an absolute mess. In fairness, I should've been prepared. Dynasty Warriors 8 on PC wasn't particularly good either, but 9 is just plain awful.
#DynastyWarriors9 #DW9 We would like to sincerely apologize for the delay regarding the patch for the PC version of Dynasty Warriors 9. #KTFamily pic.twitter.com/sIRnn7bEgD

— KOEI TECMO AMERICA (@KoeiTecmoUS) February 21, 2018
A patch is coming (we hope)
While the future of the PS4 version seems questionable, KOEI Tecmo has promised that a patch for the PC version is underway. The delay from launch, however, is hardly acceptable. It is quite possibly, since the original Dark Souls, one of the worst PC releases I have ever encountered.
Don't get me wrong, it is playable, but just barely. Some of the problems include awful optimization, dated graphics, and terrible control interfaces.
Should I buy Dynasty Warriors 9?
On PC, absolutely not. At least, not until the patch has come and even then I would suggest checking things out first. The PS4 version is better, but still a colossal disappointment. I haven't seen the Xbox One version, but I imagine it isn't much better.
At this stage, my honest recommendation is to stick with what you have. Dynasty Warriors 9, in its present form, is hateful and that is so sad.
What do you think? Have you played Dynasty Warriors 9? What did you think? Any Xbox owners, how is it running for you? – Let us know in the comments!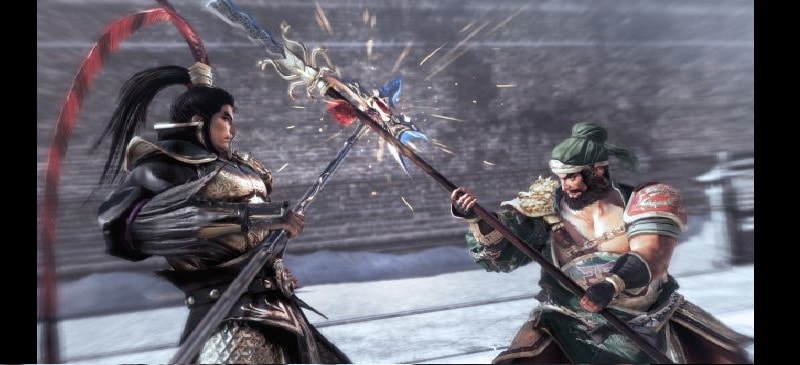 Support eTeknix.com
By supporting eTeknix, you help us grow. And continue to bring you the latest news, reviews, and competitions. Follow us on Facebook and Twitter to keep up with the latest technology. Share your favourite articles, chat with the team and more. Also check out eTeknix YouTube, where you'll find our latest video reviews, event coverage and features in 4K!
Check out our Latest Video