KOEI Tecmo Tease New Game Announcement On December 6th
---
---
---
Mike Sanders / 2 years ago
KOEI Tecmo To Announce New Game
KOEI Tecmo, the studio behind titles such as the Dynasty Warriors and Samurai Warriors franchise is certainly the favourite of many. Well, overlooking the complete disaster that was Dynasty Warriors 9 earlier this year. As such, when they drop a pretty big teaser about an upcoming game, a lot of people will pay attention.
Well, we have exactly that. In a report via DSOGaming, an as yet unconfirmed image has appeared appearing to strongly indicate that the studio plans to announce a game on the 6th of December.
What Game Will It Be?
Well, that of course, is open to a lot of speculation. Let us, therefore, attempt to apply some logic. Could it be a new Dynasty or Samurai Warriors game? I think it's doubtful. Despite how crap the DW9 was, both franchises have released games this year. It would, therefore, be a little unusual to see a new sequel announced so soon.
I do, therefore, draw attention to another one of their IPs. Namely, Nioh. Yes, if I had to put money on this, I would say that the studio is about to announce Nioh 2.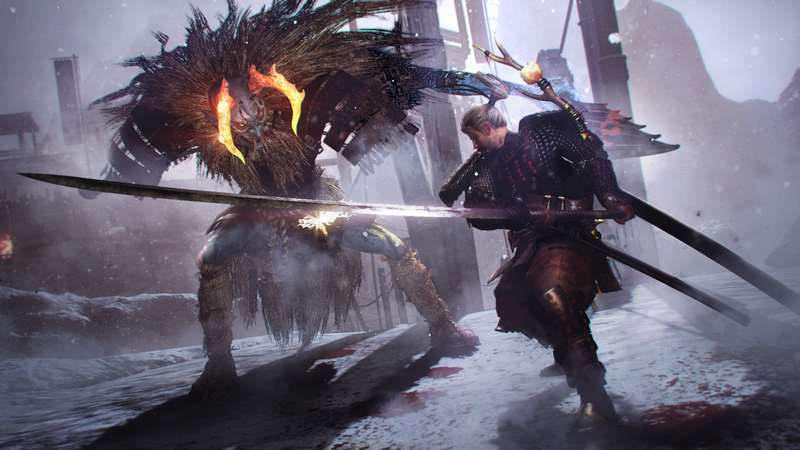 Why Nioh 2?
Well, firstly the original game was pretty awesome. If you haven't played it, it's kind of a combination of elements from Dark Souls and For Honor. I mean that in the best possible way too. Secondly, we have to look at the fact that it's been nearly 2 years since the original game released. Sounds about the right timing for a sequel to me.
Thirdly, and this one is a little more tenuous, the announcement screenshot does suggest that it will be released for the PC, PS4 and Nintendo Switch. Nioh never came out on the XBox One. It did, however, release for the PC and PS4. So… yes, maybe I'm putting 2 and 2 together and making 5 here, but I think, come this time next week, I might be proven right.
What do you think? – Let us know in the comments!