Kolink Continuum 1200W Platinum Power Supply Review
---
---
---
Peter Donnell / 4 years ago
Introduction & Packaging
---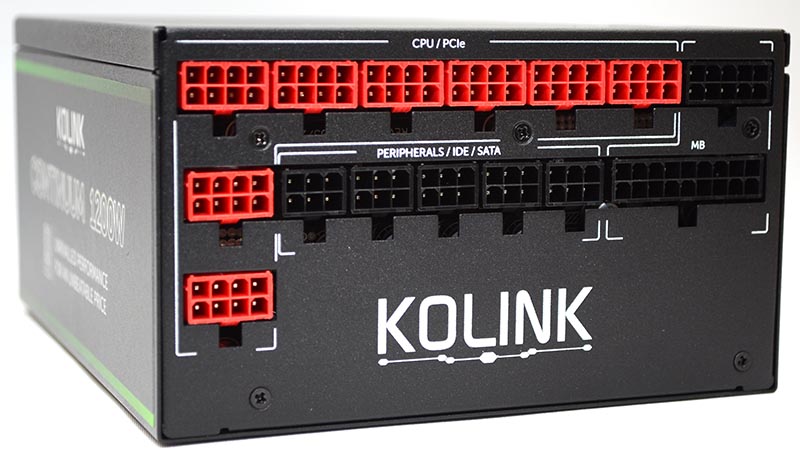 You've set aside your budget to build a new high-end gaming rig, you've got your new GPUs, and splashed a small fortunate on a high-end CPU, but you've done the worst thing a system builder could do, you've not left much money over for the power supply! High-end power supplies don't come cheap, especially when you're shopping for something 1000W+ and with high-end efficiency, your wallet is going to hurt. This is where Kolink come in, they promise this PSU will deliver a whopping 1200W of power with 80 Plus Platinum efficiency, and you'll get change from £200!
With the Continuum series, the Hungarian brand Kolink finally leaves the area of the budget PSUs and presents a top-class power supply at a fair price. Immediately Kolink would convince gamers with multiple (strong) overclocked graphics cards as well as operators of rendering platforms and workstations with quality and price-performance. With around 1,200 watts real continuous power and 80 Plus Platinum efficiency the Kolink Continuum is a force to be reckoned with.

A clear highlight of Kolink Continuum C1200PL is the gigantic amlount of connectors: In addition to the 20 + 4-pin ATX connector for the motherboard, there is a 4 + 4-pin and an 8-pin 12V EPS connector to supply two high-end processors. For the graphics cards all twelve 6 + 2-pin PCIe connectors are available in six cables. Even render setups with six high-end GPUs can be operated without an adapter-crafted solutions. The other components are supplied with eight SATA and 4-pin Molex connectors.

The Kolink Continuum 1200W comes with a silent 140mm fan with a golf-ball effect surface, employing a double ball bearing system for effiency and low noise. With 1200W of power, 80+ Platinum Certified effiency and a five year warranty as standard, the Kolink Continuum 1200W unit provides extremely reliable & efficient power at a very competitive pricepoint.
Specifications
Dimensions: 150 x 86 x 180 mm (W x H x D)
Fan: 140 mm (automatic control, semi-passive)
Colour: Black (power supply, fan)
Efficiency: at least 92/90/89 percent 50/20/100 percent utilization. Meets the requirements of 80 Plus Platinum. Efficiency in the
European 230-volt power is up to two percentage points higher
Active PFC
Form Factor: ATX12V 2.4 / EPS12V 2.92
Power: 1200 W
Protections OVP / UVP (protection against overvoltage and undervoltage), SCP (Short Circuit) OPP (overload) OCP (overcurrent on the rails +12, +3.3 and +5 volts)
Connectors
1 x 20+4-Pin ATX12V/EPS12V
1 x 8-Pin EPS12V
1 x 4+4-Pin ATX12V/EPS12V
12 x 6+2-Pin-PCIe
8 x SATA
8 x 4-Pin-Molex
Warranty: 5yr
Packaging and Accessories
The box for the Continuum is pretty big, although it's got to house a 1200W PSU, so that's hardly surprising.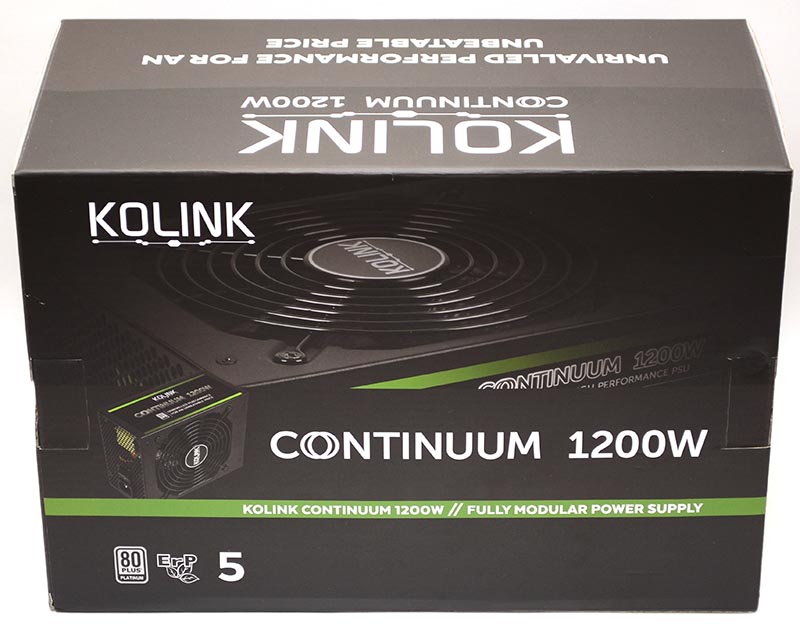 Plenty of technical information is on the box, including details of the 5 year warranty, as well as the 80 Plus Platinum efficiency.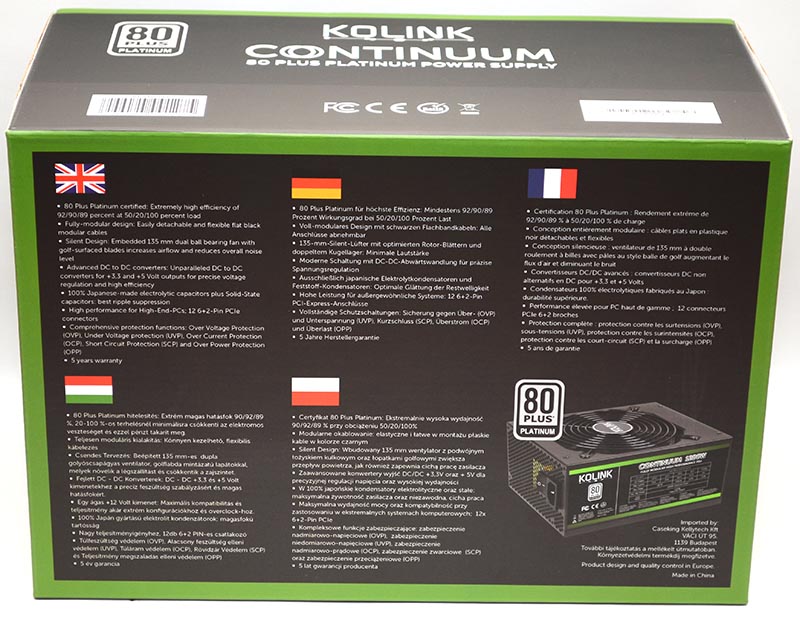 In the box, you'll find the mains power cable, user manual, fitting screws, and a few heavy duty cable ties.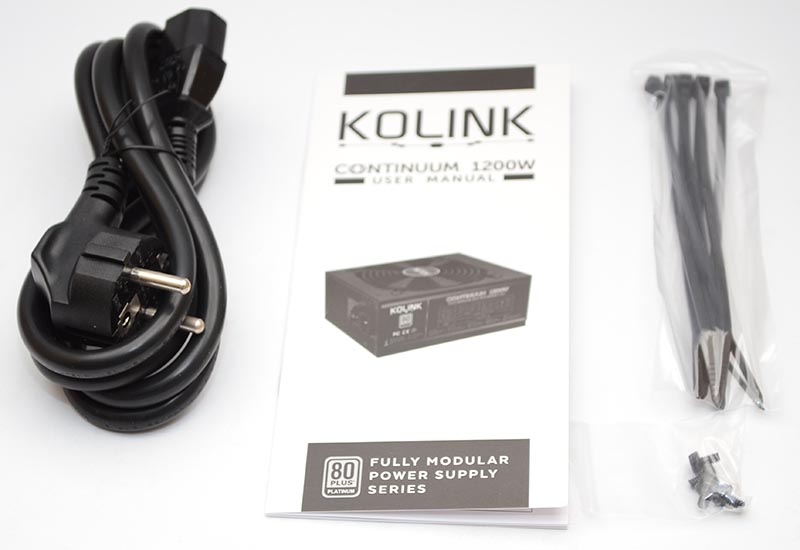 There's a huge range of cables included with this unit, including a couple of Molex cables, multiple SATA cables, the usual 24-pin and dual 4+4 pin cables. There's also six PCIe cables, with dual 6+2 connectors, so multi-GPU users should be happy with that!