Konami To Release Free To Play Version Of PES 2019
---
---
---
Mike Sanders / 3 years ago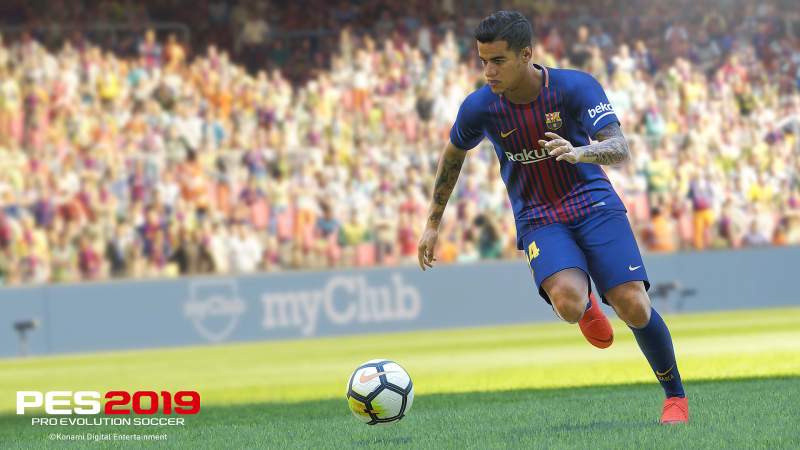 Pro Evolution Soccer 2019 Lite
For many years now, the Pro Evolution Soccer (or PES) series has been very firmly in the shadow of Fifa. In fairness, there have been various reasons for that. For example, the PES series has always seemed to blow hot and cold. Some years it will have a great release, other years it will be pretty terrible. On the other side of the fence though, EA has simply been pumping out mediocrity with Fifa for the last 20 years.
It seems, however, that following the release of a new video, Konami plans to up the ante a little. Pro Evolution Soccer 2019 is set to get a free to play mode! A mode that is surprisingly detailed!
Is This Just A Demo?
It is said that the Lite version will feature the full 'myclub' game mode as well as allowing access to a huge glut of both current and classic players. While it will not have all the features of the main game, it will offer enough to tempt the casual who has possibly decided to purchase neither game just yet.
Not Quite Free
While the game is going to be offered for free, this isn't a work of charity from Konami. The game will, therefore, include microtransactions. I suspect that this will basically follow the same route of EA's Fifa Ultimate Team except that the base will be free, but players can spend their money on player packs. Sounds like a great way to print money to me! With the slating that Fifa 19 is getting (both in terms of reception and reportedly sub-par sales), this could do well.
Pro Evolution Soccer 2019 Lite does not have a release date set at present. I would, however, fully anticipate this within the next few weeks.
What do you think? – Let us know in the comments!