L.A. Noire: The Complete Edition gets PC release date
---
---
---
Andy Ruffell / 9 years ago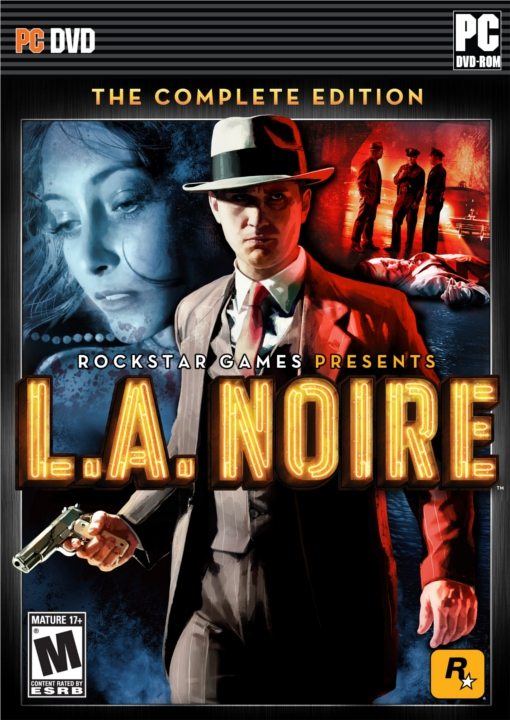 Rockstar Games have announced the release of L.A. Noire: The Complete Edition for Windows PC, Steam and OnLive in North America on the 8th of November and Europe on the 11th of November 2011, in addition to the full game users will get access to all of the DLC content console users have had including the "Nicholson Electroplating" Arson case, "Reefer Madness" Vice case, "The Consul's Car" Traffic case, "The Naked City" Vice case and "A Slip of the Tongue" Traffic case.
The PC version includes enhance resolution and graphical detailing as well as keyboard re-mapping and gamepad functionality and has the ability to run on Nvidia 3D Vision capable systems.
System Specifications:
Operating System: Windows 7 / Windows Vista Service Pack 1 / Windows XP Service Pack 3 / OnLive for PC or Mac;
Processor: Intel Dual Core 2.2GHz to Quad Core 3.2GHz / AMD Dual Core 2.4Ghz to Quad Core 3.2Ghz;
RAM: 2GB to 8GB;
Hard drive space: 16GB;
Video Card: NVIDIA GeForce 8600 GT 512MB to NVIDIA GeForce GTX 580 1536MB / Radeon HD 3000 512MB to Radeon HD 6850 1024MB;
Sound Card: 100% DirectX 9 Compatible;
DVD Drive.
L.A. Noire: The Complete Edition is rated M for Mature by the ESRB and will be available at retail and digitally for $49.99 / €49.99 / £39.99.