Latest Cooler Master Cases on Show at Computex 2019
---
---
---
Peter Donnell / 4 years ago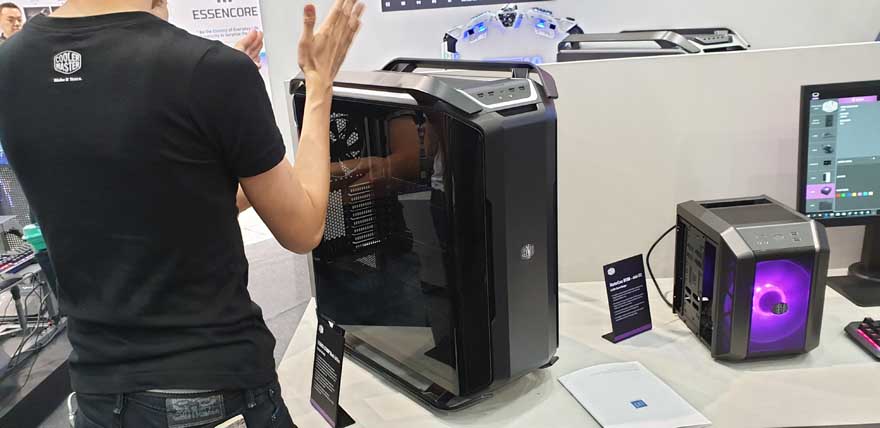 Cooler Master
The Cosmos case series has long been a cornerstone of the enthusiast PC market. Now it's back again as the C700P Black Edition. They haven't just stuck a matte black paint job on it either, although that is one of the most prominent upgrades.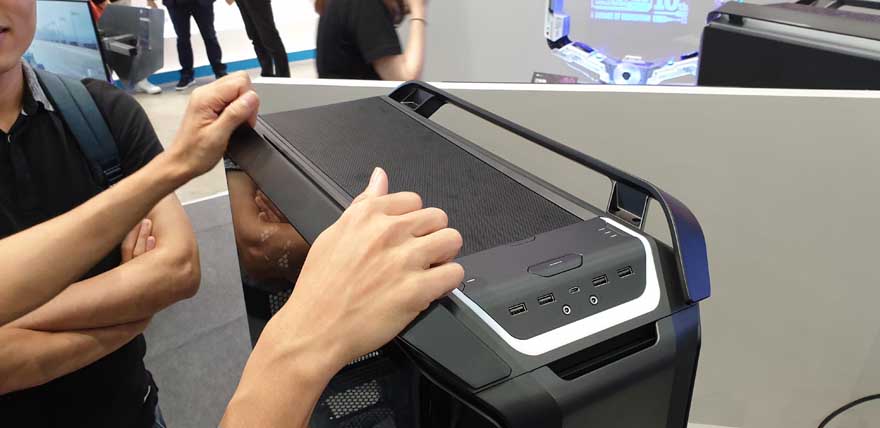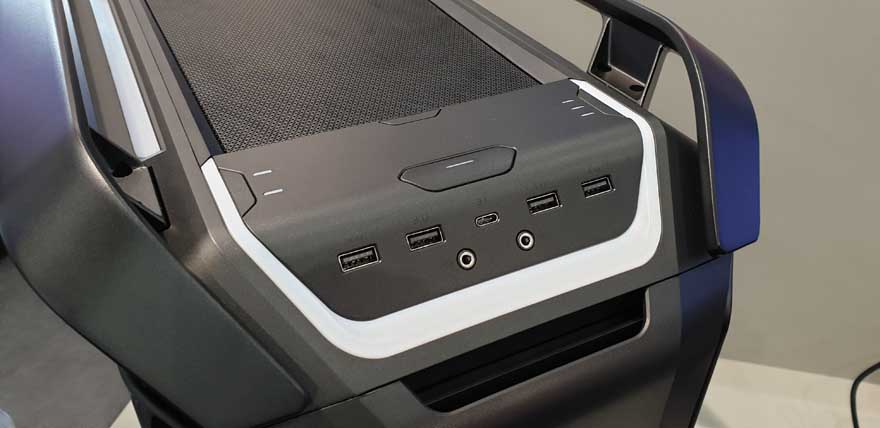 They've also revised the interior, tweaking the hardware support and layout a little too. They've also given the window less tint, not more, so your hardware can be shown off with better contrast against the matte finish.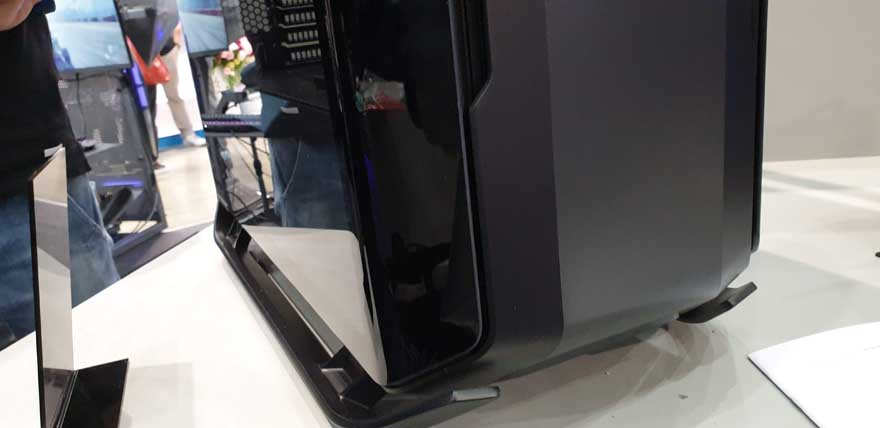 There's a new PSU shroud, better filters, cable routing covers, and the modular interior allows for you to rotate the motherboard to suit.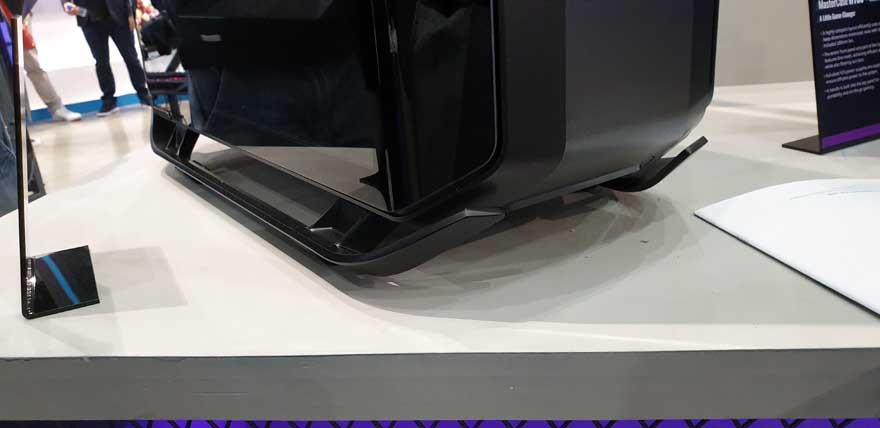 MasterCase H100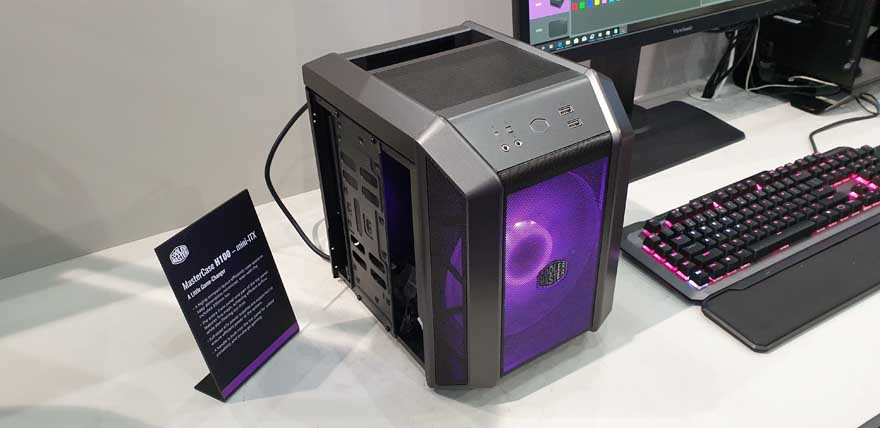 One of my favourites has to be the new H100 Mini-ITX chassis. It features a compact design, yet still manages to squeeze a 200mm fan in the front. That's a lot of low RPM airflow for this little box. Plus, airflow is huge anyway, thanks to fully mesh front and top panels. Despite this size though, it'll handle an ATX PSU and large air cooler. Plus the handle is integrated into the chassis, making it easy to transport.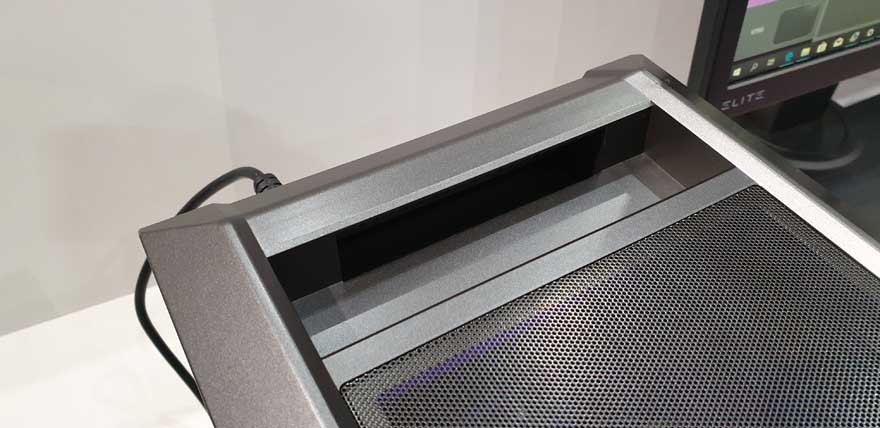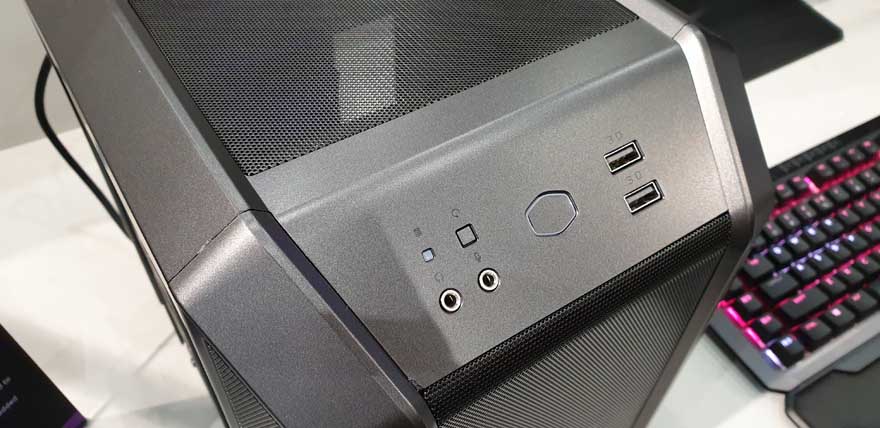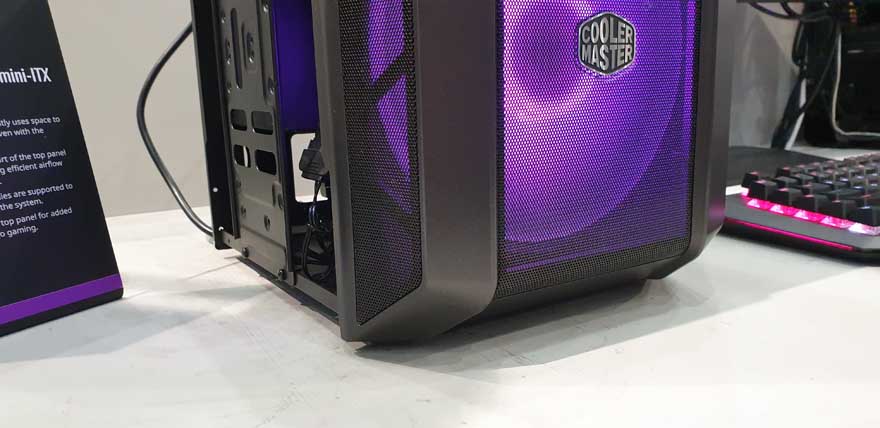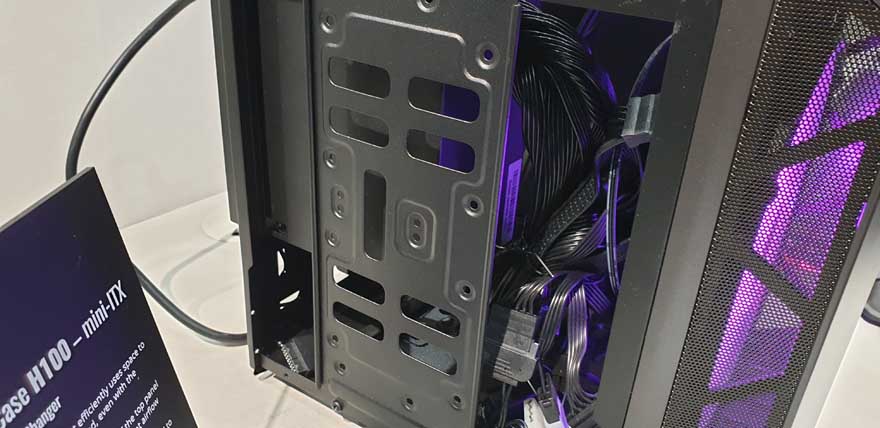 Silencio S400 mATX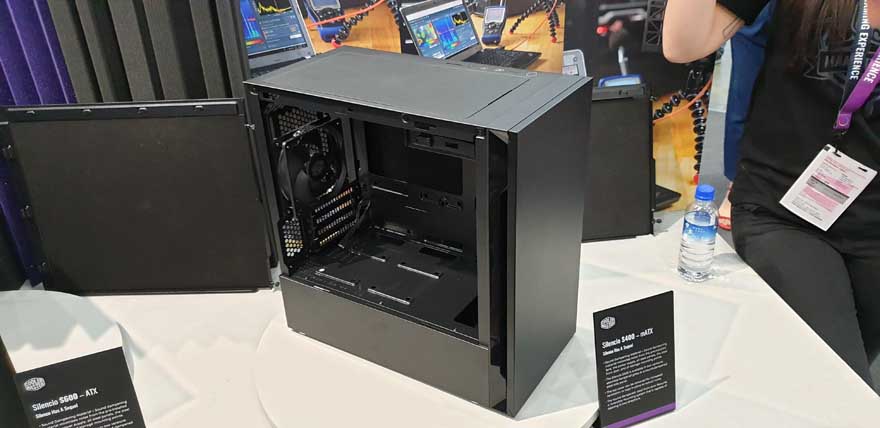 Firstly, it's great to see the silence focused Silencio series making a comeback. I think one of my first ever cases was a Silencio! It features loads of sound dampening materials through, and it's all pre-installed too.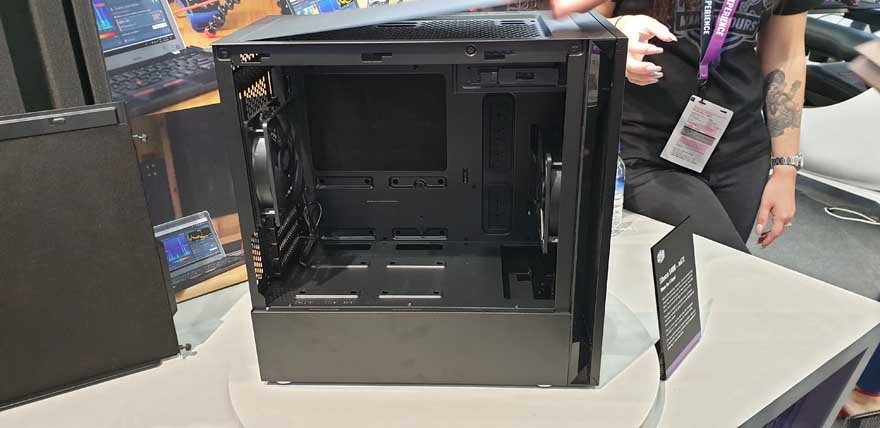 It'll come with a tempered glass side panel, or a sound-dampened steel side panel, the choice is yours. Personally, I'd get the solid one, if you want silence, you may as well do it right.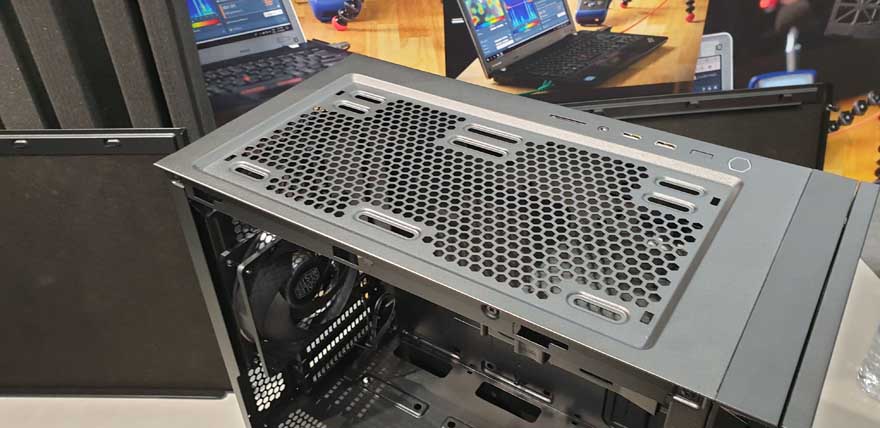 Like their older models, the front panel door can be opened out, but can also be reversed to open from the other side, which is neat.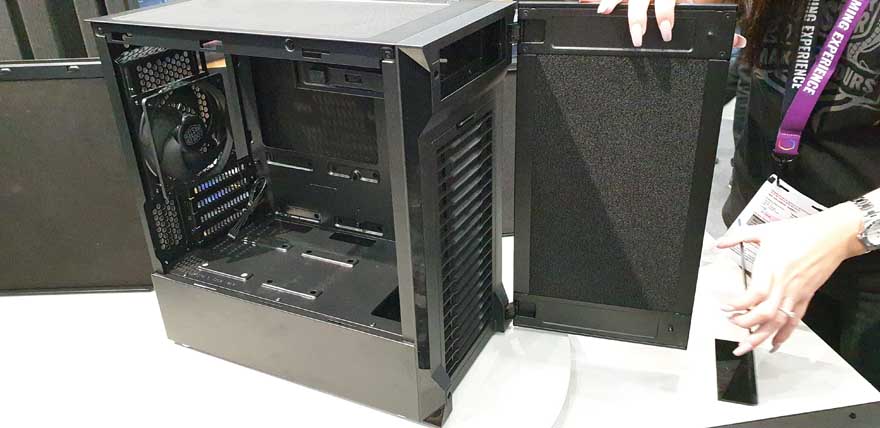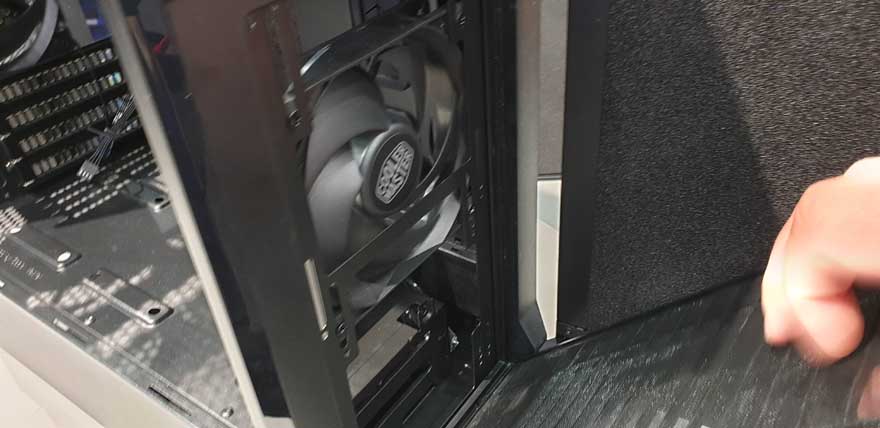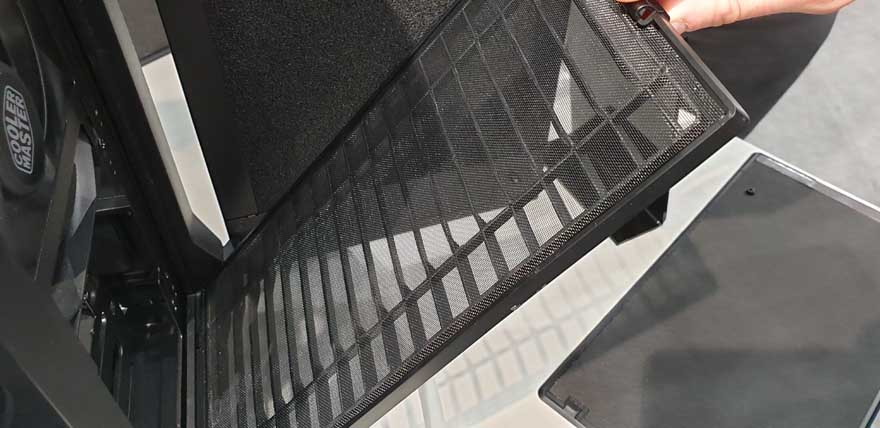 Silencio S600 ATX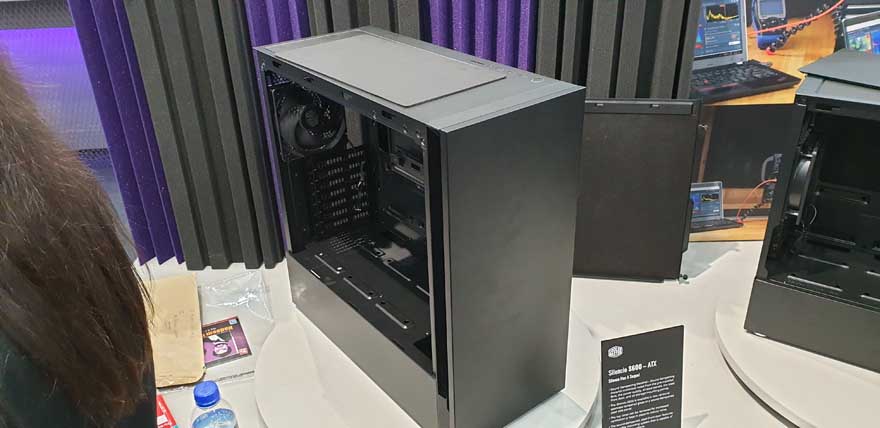 This one is basically the big brother of the 400. It'll handle ATX systems, but otherwise has the same core features as the 400.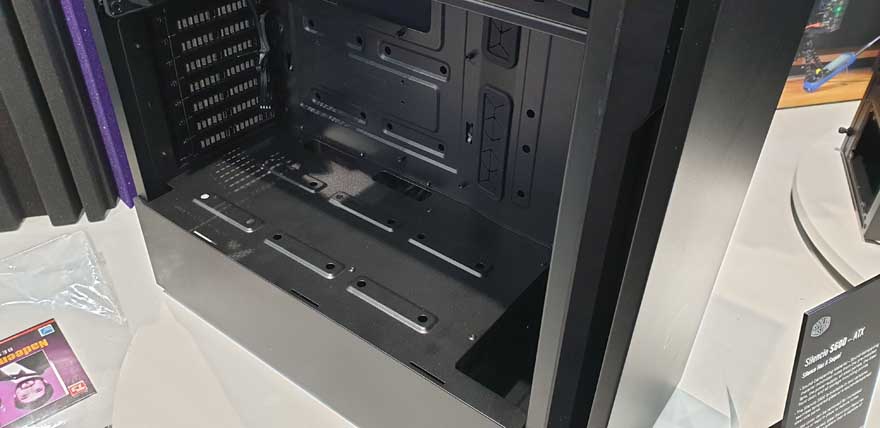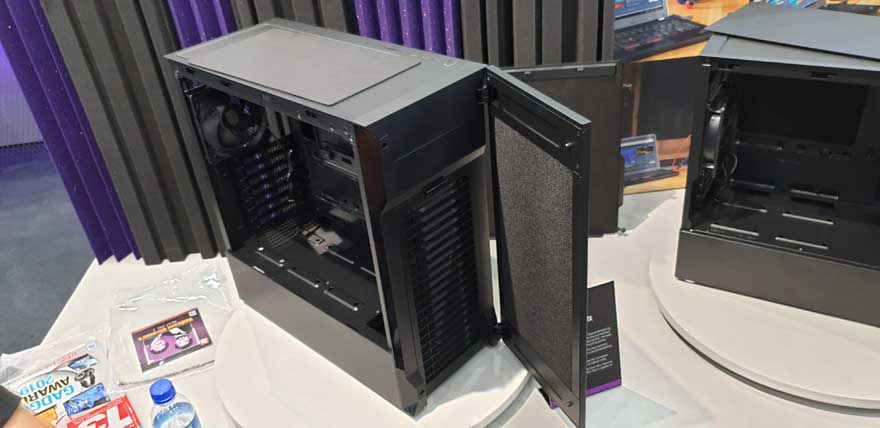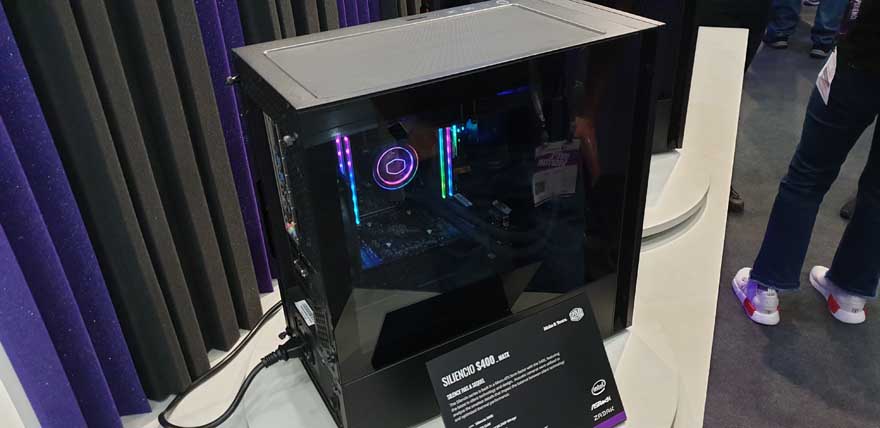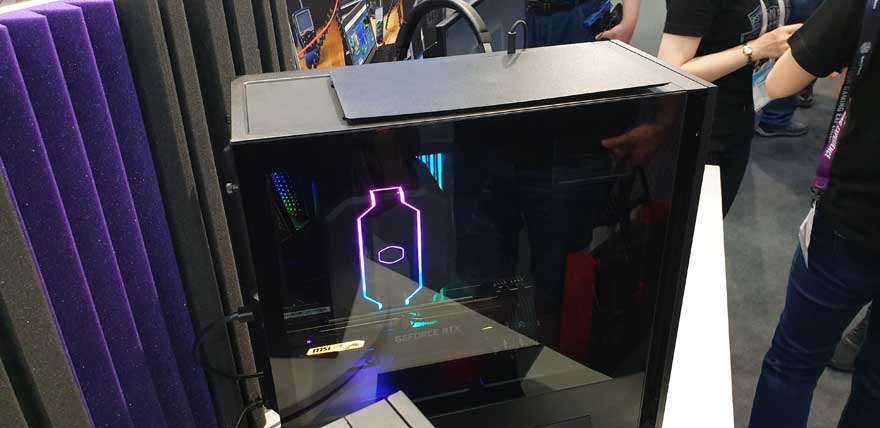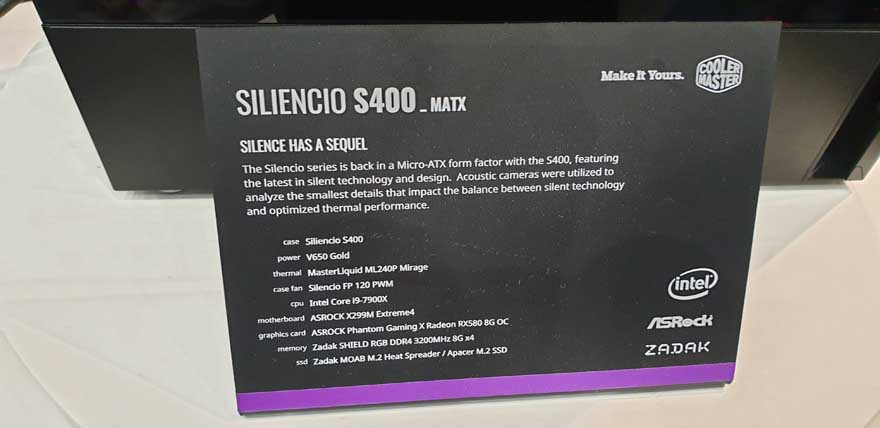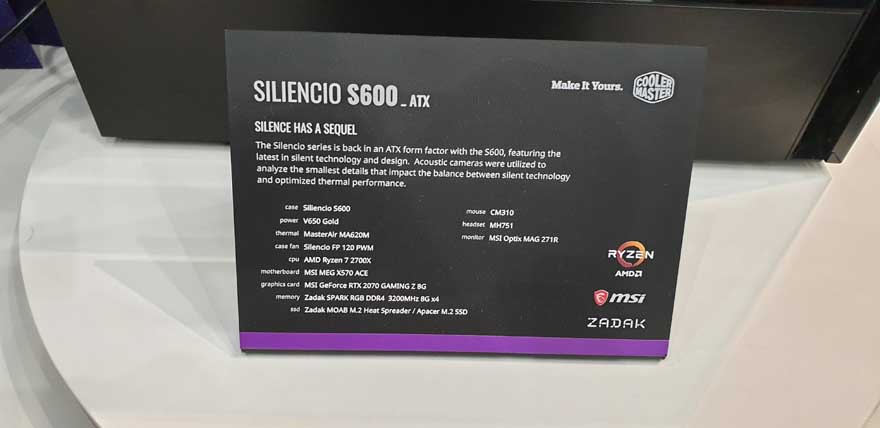 Computex 2019
We just want to say a massive thank you to our sponsors for Computex 2019; EK, Taitra, Patriot, Corsair and Viper Gaming. We'll be bringing you the latest products and news for all these brands and many more while we're in Taiwan. Check out our Computex 2019 event page for the latest!