Leading PC Vendors Launch Embarrassing Advertising Campaign
---
---
---
John Williamson / 8 years ago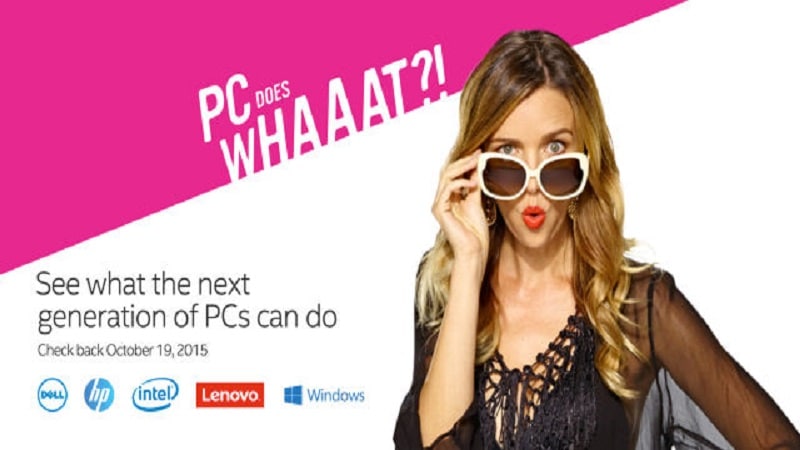 Apple has had a strong foothold on mainstream television for a considerable time due to a rigorous advertising campaign. The company showcases each product with stylish, slow-moving camera angles to evoke a "cool factor". In the PC market, vendor sales are dwindling due to people building custom-PCs or simply upgrading their current setup. To try and reverse this long-standing trend, Dell, HP, Intel, Microsoft and Lenovo have joined forces to create a marketing campaign and outline the major benefits of PCs.
According to the AP, the advertising will cost upwards of $70 million (£45 million) and focuses on the "PC Does What?" slogan. Throughout the advert, we can see various extreme situations and actors reiterating, "PC does what?". The video showcases benefits such as excellent sound and an 18-hour battery life. However, hearing an air-traffic controller screeching PC does what? is nothing short of cringe worthy.
Over the years, I've seen some terrible adverts from Apple including ones which contain Jonathan Ive's voiceover. Whatever you think of Apple, their advertising campaign is very effective and still manages to create a sense of being alternative. Every Microsoft advert I've seen in the past 5 years has been quite embarrassing. The PC does what? feels similar and I doubt it's going to make consumers rush out to buy devices from main vendors.
https://www.youtube.com/watch?v=iSjRluOmCD8