Leak Source Confirms AMD Radeon 7900 XT and 7900 XTX Graphics Cards
---
---
---
Mike Sanders / 3 months ago
With AMD set to formally confirm the launch of their new Radeon 7000 graphics cards this Thursday (3rd November) the hype is certainly starting to build up nicely and particularly so from those (like me) who hope Team Red will offer Nvidia not so much competition in terms of outright performance, but perhaps more in regards to when it comes to the checkout.
Over the last week, however, information has steadily been appearing online suggesting that AMD will at least be planning two product announcements for their launch event. Namely, the 7900 XT, and the somewhat mysterious supposed flagship 7900 XTX.
Will this actually happen though? Well, following a leak via Twitter user '@g01d3nm4ng0' images have appeared online, seemingly from some undisclosed AIB product packaging, confirming both the 7900 XT and 7900 XTX are indeed imminently set for arrival!
🧐🧐🧐🧐🧐
XT : 20GB
XTX : 24GB
confirmed. pic.twitter.com/wcCvqcWcd1

— chi11eddog (@g01d3nm4ng0) October 29, 2022
AMD Radeon RX 7900 XT & 7900 XTX
We would admittedly concede that the images are blurry, and, from some perspectives, might possibly be a little suspicious/dubious. – Playing Devil's Advocate, however, this has probably been deliberately done to ensure that any reference to who the manufacturer is (MSI, ASUS, PNY, etc.) is hidden well enough so as to not potentially disclose/reveal the source.
As noted above though, this is just another piece of leaked information to throw on the pile while 99% confirm that both these GPUs are on the way.
What do we know about them though? Well, in something that throws me back to 2020, the only real information which has appeared online so far is in regards to VRAM with the 7900 XT expected to come with 20GB while the 'flagship' 7900 XTX will have 24GB (both on GDDR6 – Not GDDR6X).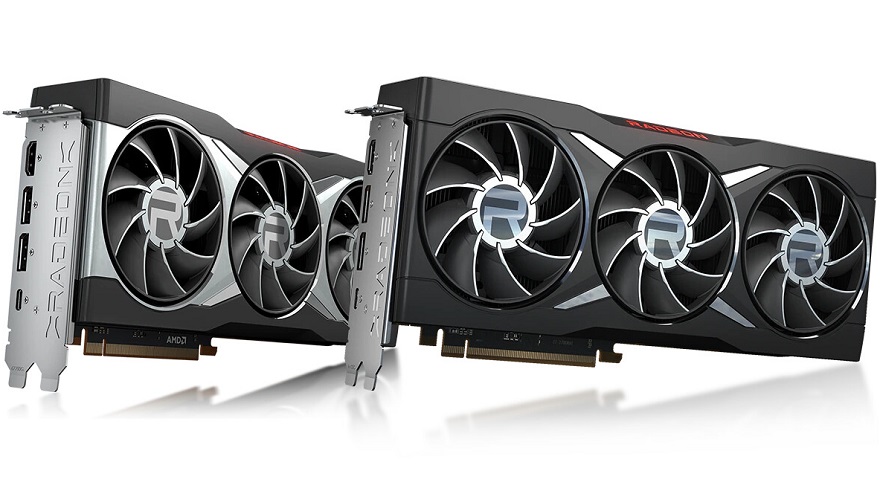 What About Cost?
There is, additionally, also a little news in regard to the price. While no exact figures have yet been confirmed, it is understood that both the AMD Radeon 7900 XT and 7900 XTX will undercut their Nvidia counterparts. Albeit, sources have now said that the margin isn't (alas) going to be anywhere near as big as many might have hoped.
In terms of bang for the buck though, the AMD Radeon 7000 series certainly has my attention. Hell, it even has the attention of Superman Henry Cavill so I definitely at least seem to be in good company!
What do you think though? – Let us know in the comments!