Leaked AMD Radeon R9 380X Benchmarks
---
---
---
Samuel Wan / 7 years ago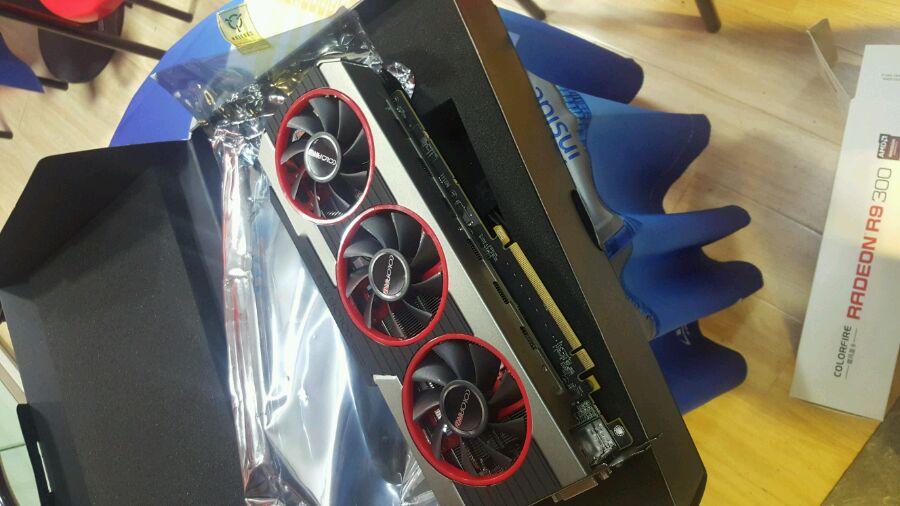 With the R9 380X rumoured to launch in just a week or so, we're now getting some interesting leaks about the card. Earlier, we brought you the images for XFX's model and what appeared to be the exact specifications for the card. Today we're getting a Colorfire R9 380X with a GPU-Z screenshot as well as the benchmark score from 3DMark 11 which shows off the card's performance.
From the GPU-Z screenshot, we pretty much get a good idea of the card's performance. The 2048 shader cores, 128 TMUs and 32 ROPs all clock in at a good 1070 Mhz. Pixel fill rate comes in at 34.2 GPixel/s which is pretty much expected given the Tonga configuration. Texture fillrate is 137 GTexel/s which is much better than what the R9 380 and R9 280X boasted. 4GB of 6125Mhz GDDR5 VRAM wrap it up by giving 172GB/s via the 256bit bus. Overall, these specs place the card solidly between the R9 380 and R9 290/390.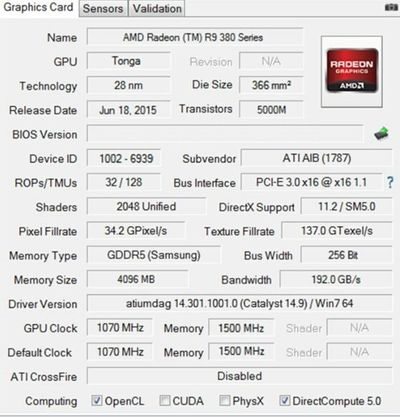 In 3DMark 11 Extreme, the card managed to score 4024 overall with a relatively weak Intel Core i5 and 3768 in graphics. The R9 290 scores around the 4200 mark and the R9 280X at about 3300. Based off our estimates from extrapolating Tonga/GCN1.2 improvements over the R9 290X/GCN1.0, we would expect the 380X fall a bit short of the R9 290 but still surpass the GTX 780 in most cases. This is despite the 780 scoring about 3600 in 3DMark 11 since that test tends to favour Nvidia cards more.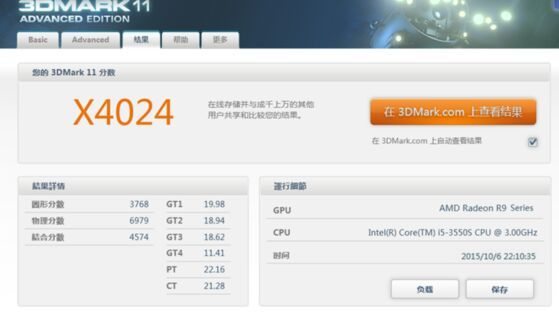 Overall, AMD looks to have winner int he midrange with this card. Depending on the price, the 380X can steal some marketshare back from Nvidia which has a sizable gap between the 970 and 960 in terms of performance. Given some of the limitations of the 960, Nvidia may want to consider a cut-down 970 that is not memory bottlenecked in order to do battle. As one of the last 28nm and GCN cards, AMD is making sure to go out with a bang.