Leaked Samsung Galaxy Note 9 Video Reveals 512GB Capacity
---
---
---
Mike Sanders / 3 years ago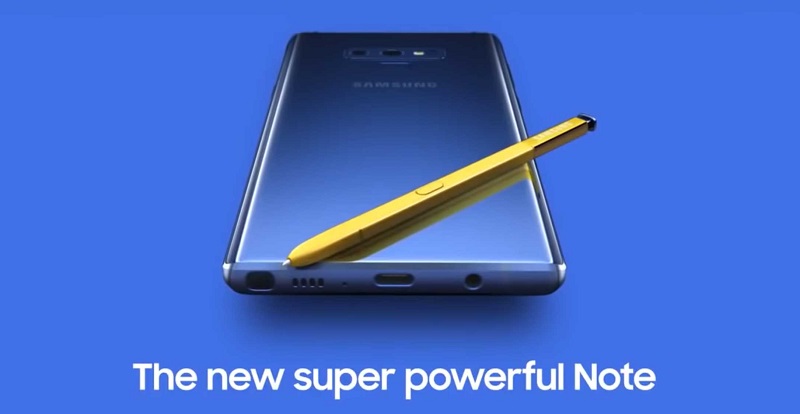 Leaked Samsung Galaxy Note 9 Video Reveals Massive Capacity
We're less than a week away from the official reveal of the Samsung Galaxy Note 9. The new design which incorporates a stylus might be looking to fill a void between tablets and smartphones, but it seems that the upcoming release might have a massive addition.
In a leaked video, the Samsung Galaxy Note 9 will have at least one version that will include 512GB of data storage. Even more so, this can be upgraded to a whole terabyte of data.
Smashes Apple With Data
At present, the highest standard capacity Apple phone available has 256GB of storage space. I do, incidentally, stand to be corrected on that. With the Galaxy Note 9 though, this could look to double the best Apple has to offer and with the use of an SD expansion, could even potentially quadruple it. A terabyte is a hell of a lot of storage for what is essentially a hybrid smartphone.

Admittedly, a 512GB version is probably going to be the flagship, but it's a lot more storage capacity than most would have expected. It's a factor that might make this a genuine tempting alternative for many of the committed Apple iPhone owners. Especially those who end up with a small mountain of videos, images and music.
When Is It Out?
Samsung will officially launch the Galaxy Note 9 on the 9th of August. Whether it will be a success or not remains to be seen. You do, of course, also have the 'leaked' aspect. This smells like a very deliberate leak to me to build up a little hype. That being said though, with this storage capability, it's crazy, but it might just work!
What do you think? Will the massive storage capability tempt you to get a Samsung Galaxy Note 9? Do you like or dislike the whole hybrid stylus design? – Let us know in the comments!