Leisure Suit Larry: Wet Dreams Don't Die Releases New Trailer
---
---
---
Mike Sanders / 4 years ago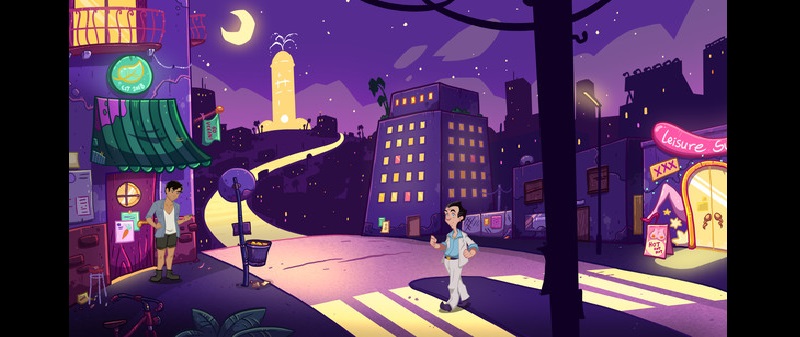 Leisure Suit Larry: Wet Dreams Don't Die Releases New Trailer
A brand new Leisure Suit Larry game is on the way, and I'm not entirely certain how to feel about it. Throughout the 90's I was a pretty huge fan of the series. Not just for its relatively fun point and click style interface, but also for the mildly adult orientated entertainment it offered. There's nothing quite like a pixelated boob.
With a brand new game on the way, I have a lot of conflicted feelings. With the developers having just released a new game trailer, in truth, it hasn't helped me make my mind up either.
I'm Really Not Sure How To Feel About This…
It's always nice when a franchise you love gets a brand new game. This is especially so when it's been so long since a bonafide brand new release has been made. Since the 7th game landed back in 1997, Leisure Suit Larry has certainly had a rough side. The early 00's saw some terrible cash-grab releases. We did see a remake of the original about 4 years ago that was pretty good, but other than that very little else.
Having seen this brand new game though, I'm still very much on the fence is this is going to be great or garbage and trust me, it's guaranteed to fall in one of those two categories.
My Concerns
It seems that they, in general, have the overall style well in mind. In addition, from the posts on the Steam Store discussion page, the developers are rather active in responding to questions. There are, however, a number of concerning points. Firstly, you'll note no voice acting in the trailer. Secondly, the devs have already confirmed that unlike previous games in the series, this will not have a cynical 4th wall narrator. Finally, with the creator Al Lowe, having no involvement in this, there's certainly question marks over the humour and, of course, his iconic music.
I generally always try to not dump too heavily on a game before I've had a chance to try it for myself. In addition, there are more than a few encouraging signs. As above though, this is either going to be bloody great or bloody awful.
You can check out the Steam Store page in the link here!
What do you think? – Let us know in the comments!