Lenovo Announces Explorer Mixed Reality Headset
---
---
---
Ron Perillo / 4 years ago
Aside from ASUS and DELL announcing their own mixed reality headsets, Lenovo is also joining the fray with their Explorer Windows mixed reality headset. Lenovo is actually first ahead of the other two, unveiling this headset as early as CES 2017 but it is finally almost ready. All three share similar base features, although differing in price and design. They all share a tiltable viewer for easy transition between the real world and the virtual world.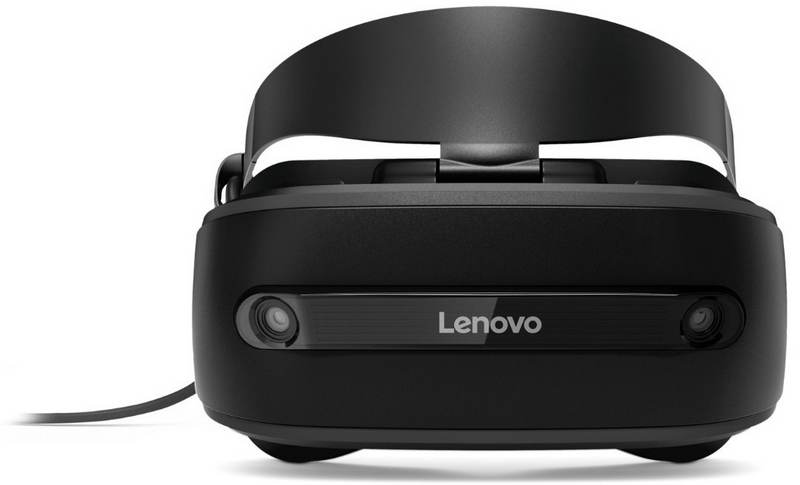 All three headsets also make use of dual camera tracking in front and are using Microsoft HoloLens technology. It has a resolution of 1440 x 1440 pixels per eye at 706 pixels-per-inch and at a refresh rate of 90Hz.
In terms of comfort, the Explorer is padded in the eye area as well as the headband. This lets users play or watch for longer periods of time with minimal strain. Setup is also very quick, having built-in Y-cable connectors that are pre-routed around the band. Users simply need to plug it and start playing.
Lenovo Explorer Trailer
Pricing and Availability
The Lenovo Explorer is available soon for $349.99 USD. This makes it similar in price to the DELL Visor, with both offering the controller purchase separately. Actual product availability does not begin until October however.