Lexar Announces 256GB Professional 1000x microSD UHS-II (U3) Card
---
---
---
Bohs Hansen / 4 years ago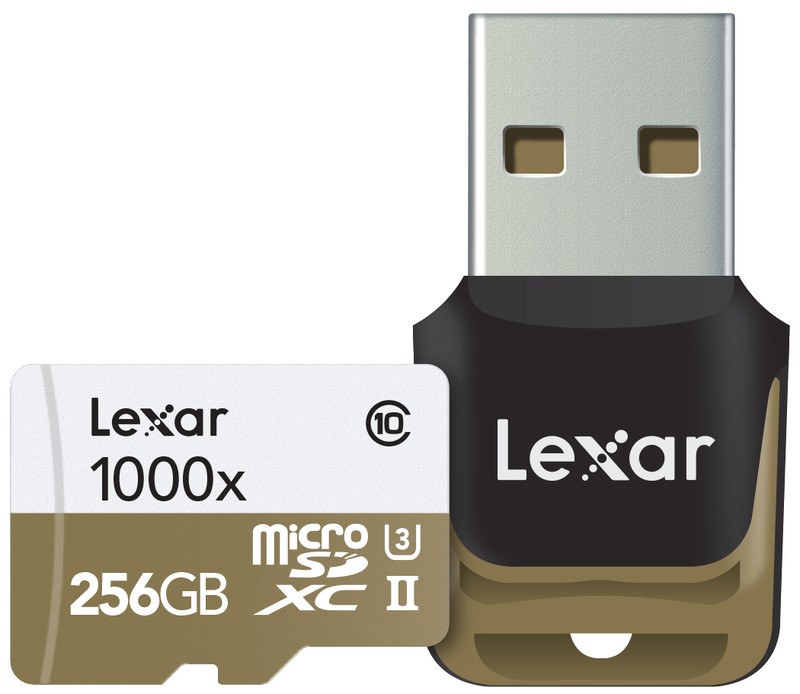 Lexar already has some impressive memory cards, but that doesn't mean that there isn't room for another one in the family line-up. That new one is the tiny 256GB Lexar Professional 1000x microSDXC UHS-II (U3) memory card. Cramming 256GB capacity into a microSD-sized card is darn nice and the card is designed for sports camcorders, tablets, and smartphones.
Video and photo resolutions keep rising which in return requires more storage capacity – or maybe you just want to record more before you unload or switch your card memory card. Whatever the reason might be, the new Lexar 256GB 1000x card will deliver speeds up to 150 MB/s when reading and up to 90 MB/s when writing.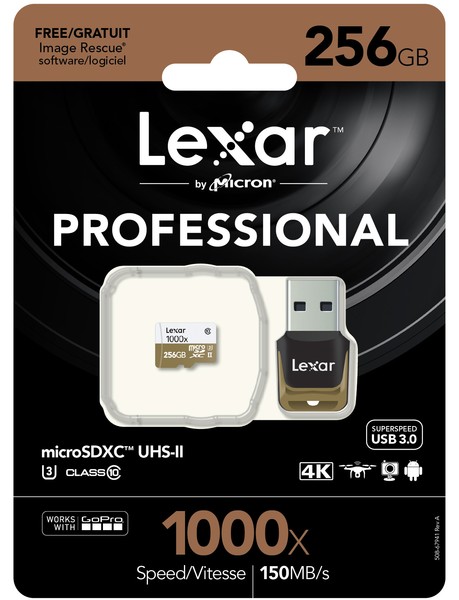 GoPro cameras have become extremely popular since they arrived on the market and the 256GB capacity card here has completed the 'Works with GoPro' verification process.
"GoPro customers generate a lot of content and crave a seamless recording and playback experience," said Adam Silver, senior director of accessories and developer solutions at GoPro. "Lexar's new high-capacity card, the 256GB Professional 1000x microSDXC, has been verified by the Works with GoPro program by demonstrating great performance and we are glad to welcome it into the program."
Whether your camera is mounted to a drone's camera or inside your smartphone, you got space for a lot of content – may it be 4K, 3D, or just ordinary 1080p full-HD video. A 256GB card like this is capable of recording up to 9 hours of 4K video, up to 36 hours of HD video, store up to 67600 photos, or up to 58100 songs.
The new card also comes with a microSD UHS-II USB 3.0 reader to dramatically accelerate workflow with high-speed file transfer up to 150MB/s. The cards are backed by expert technical support and come with a limited lifetime warranty. The included USB 3.0 reader is backed by a one-year limited warranty. The new card capacity will be available in Q1 of 2017 with an MSRP of US$349.99.