Lexar Announces Two New 3-in-1 Flash Drives
---
---
---
Bohs Hansen / 6 years ago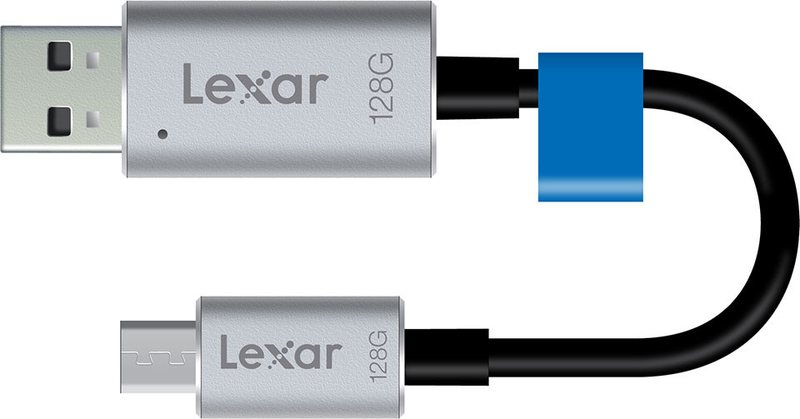 I recently had the pleasure to review Lexar's JumpDrive C20i which is a 3-in-1 flash drive, but it had the downside that it really only was useful for Apple users due to its Lightning connector on one end. Now everyone else can enjoy the same benefits of this drive as Lexar released the same type of genius drive for micro-USB and USB-C users with the new JumpDrive C20m and C20c flash drives.
"Today's users are capturing and storing immense amounts of high-quality content on their devices every day," said Yeon Kim, product marketing manager, Lexar. "Both the Lexar JumpDrive C20m and Lexar JumpDrive C20c provide users with an easy way to transfer, share, and offload content on the go."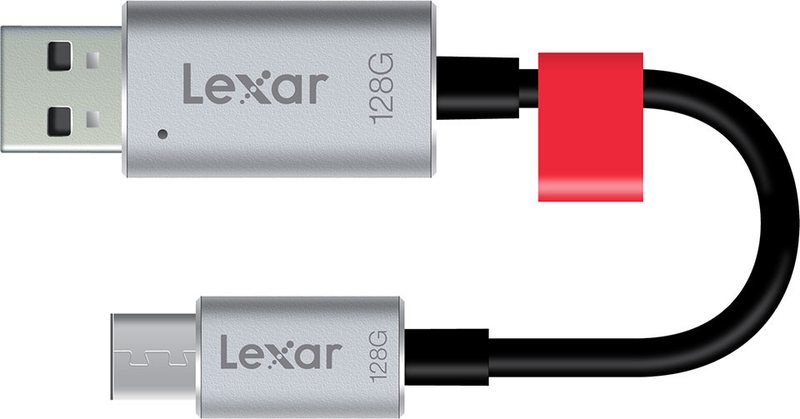 A flash drive is an awesome thing to have, but in many cases, it is limited in its usage between mobile and stationary products. the C20m, C20c, and C20i drives fix these issues as they are 3-in-1 drives. On one end, they feature a normal Type-A USB connector that will fit into any normal PC's USB port and on the other end they have a smaller plug that will fit into your mobile device with micro-USB or Type-C USB port. The third function is the cable in between the two ends which allow you to use it as charging cable too and thereby eliminating the choice whether you should recharge your device or use the port for storage purposes.
Both of these new drives utilise USB 3.1 Gen.1 and they can transfer files with speeds up to 150MB/s read and 60MB/s write. Capacity wise you get the choice between 32GB, 64GB, and 128GB.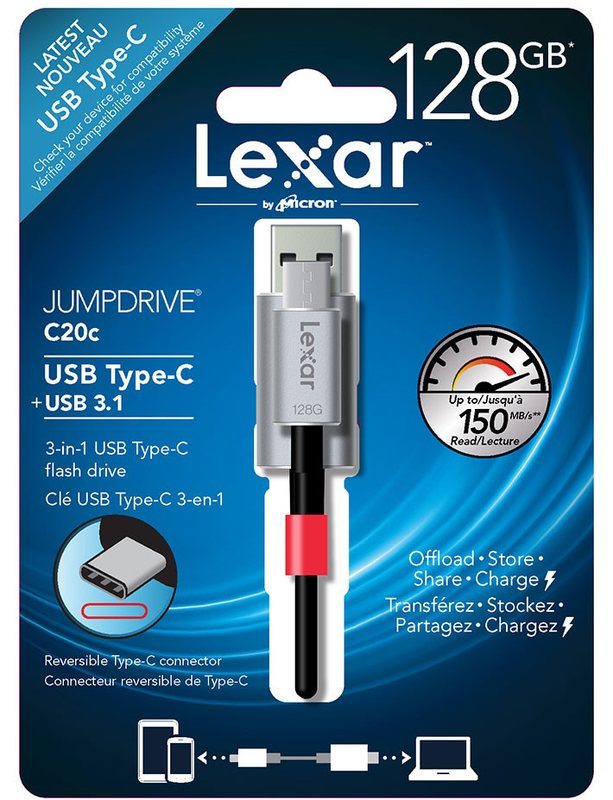 The new JumpDrive C20c USB Type-C flash drive has MSRPs of £24.99 (32GB), £35.99 (64GB) and £61.99 (128GB) while the JumpDrive C20m micro-USB flash drive has MSRPs of £18.99 (32GB), £30.99 (64GB) and £48.99 (128GB).