Lexar Professional 1800x 64GB microSDXC Memory Card Review
---
---
---
Bohs Hansen / 5 years ago
Introduction
---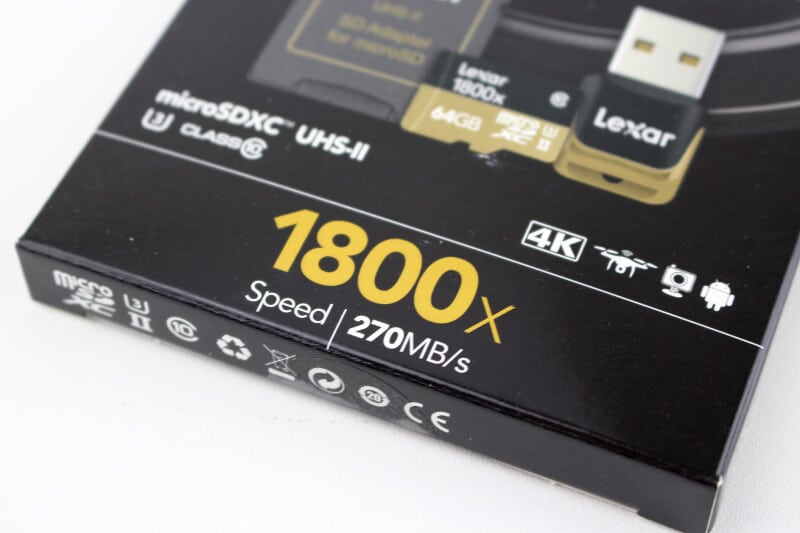 The days where memory cards were small in capacity and slow as a turtle has long gone by, but the card that I will be taking for a spin in my test systems today is something a little bit special. I'm taking a closer look at the Lexar Professional 1800x microSDXC card with a UHS-II Class 3 speed rating.
The Lexar Professional 1800x memory card is available in three capacities, a small 32GB version, the middle 64GB version that I will be testing today, and the large 128GB version. While 128GB isn't the largest capacity microSD card that we've seen on the market, it is still quite impressive and especially considering the performance that the card brings to the table.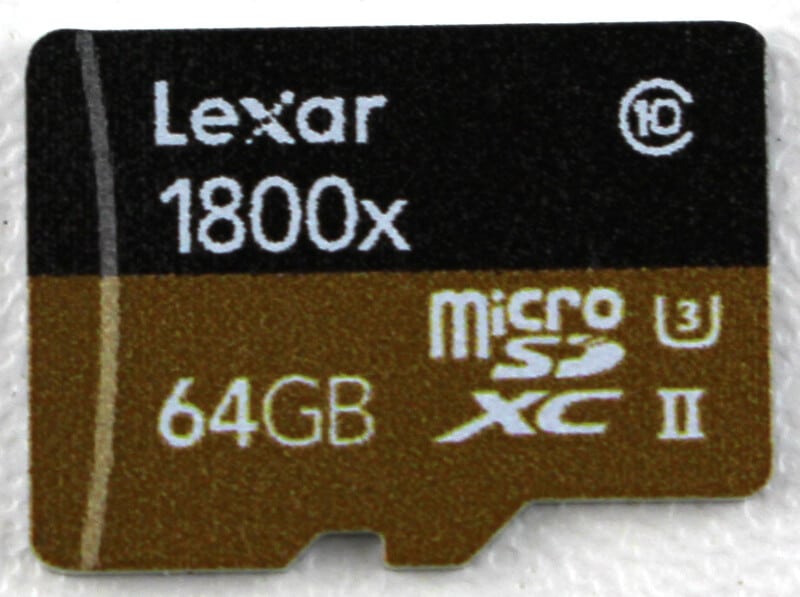 Capturing Ultra-High-Definition 4K photos in burst modes, recording 4K 60Hz video, or even 360-degree videos requires a solid performance and the card you are going to use for such a task has to be up to the challenge. Lexar's 1800x has no trouble doing so with its rated speeds of 270MB/s when reading and 250MB/s writing for the two smallest cards. The large 128GB version is only rated for 100MB/s writing, which is still a great result.
The 1900x card is branded with Lexar's Professional series which speaks for the quality of components inside the card, that come directly from Micron.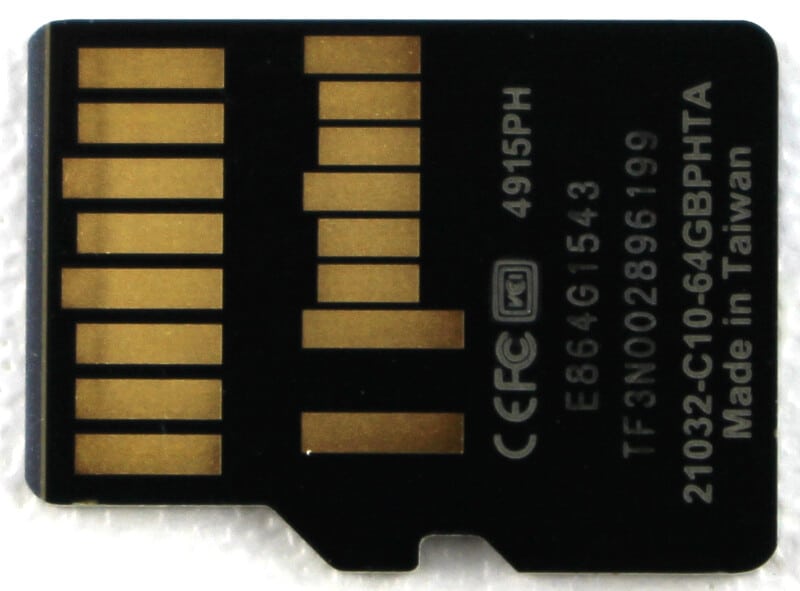 When you buy this 1800x microSDHC (32GB) or microSDXC (64GB, 128GB) memory card, you also get a USB 3.0 card reader along with the purchase. This is an awesome bonus that allows you to easily transfer files to and from the memory card on any system with a USB port. The tiny nano-sized reader works as a plug-and-play device, so there is no need to install any drivers or tools.
This bonus will give you a greater workflow from the start and right out-of-the-box without having to make sure that all systems you need to access the memory from also has an appropriate memory card reader.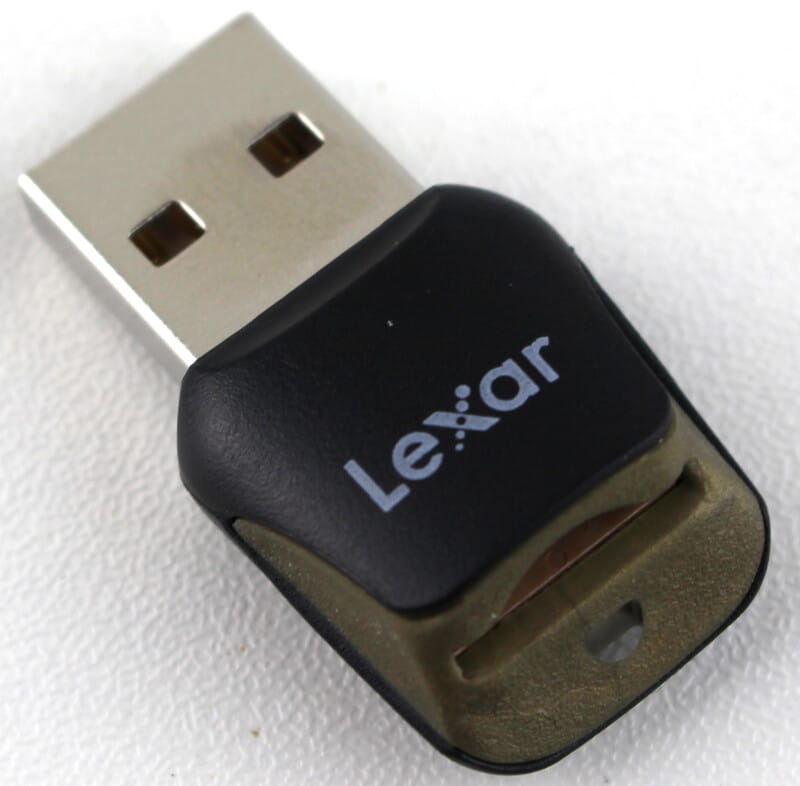 Lexar didn't just include the USB 3.0 UHS-II card reader with the 1800x memory card, it also comes with an SD-card adapter for easy use in DSLR cameras and similar equipment – or maybe your notebook that comes with a built-in SD card slot, but no microSD card slot.
Overall, Lexar created an amazing bundle that makes sure that you can get working with your new high-speed memory card right away and in pretty much every system and device that support the card itself.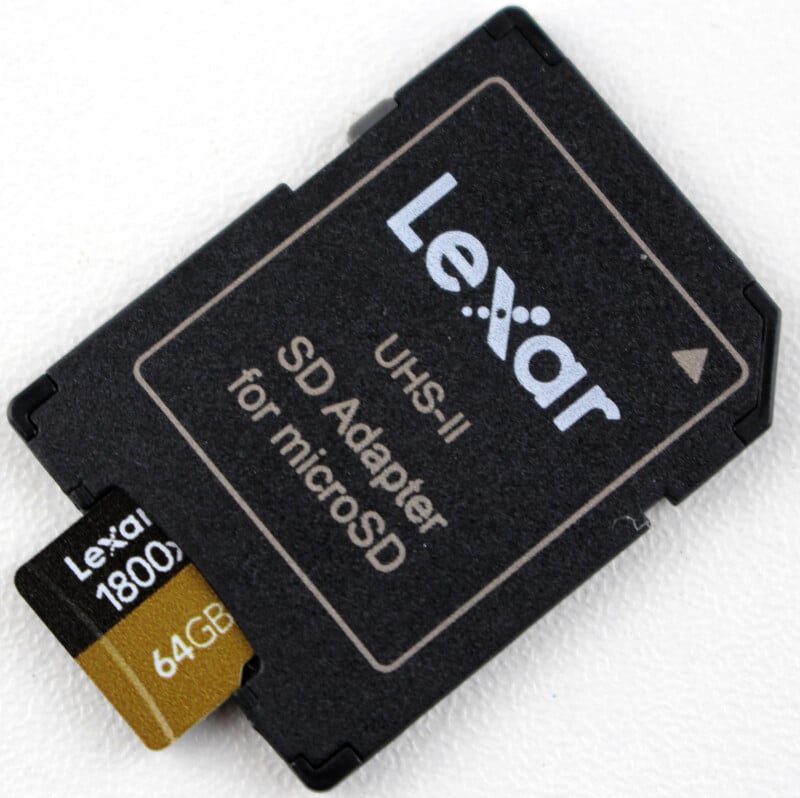 While I previously mentioned videographers and photographers as possible users, it doesn't remove anyone else as possible users. The card would be an amazing tool for transferring files to and from your smart devices such as tablets and smartphones. The performance hidden in this card will make it a quick task and you can get back to whatever you'd rather be doing than performing backups.
As with all Lexar memory cards, this one also comes with a limited lifetime warranty, which again speaks for the quality of the memory cards.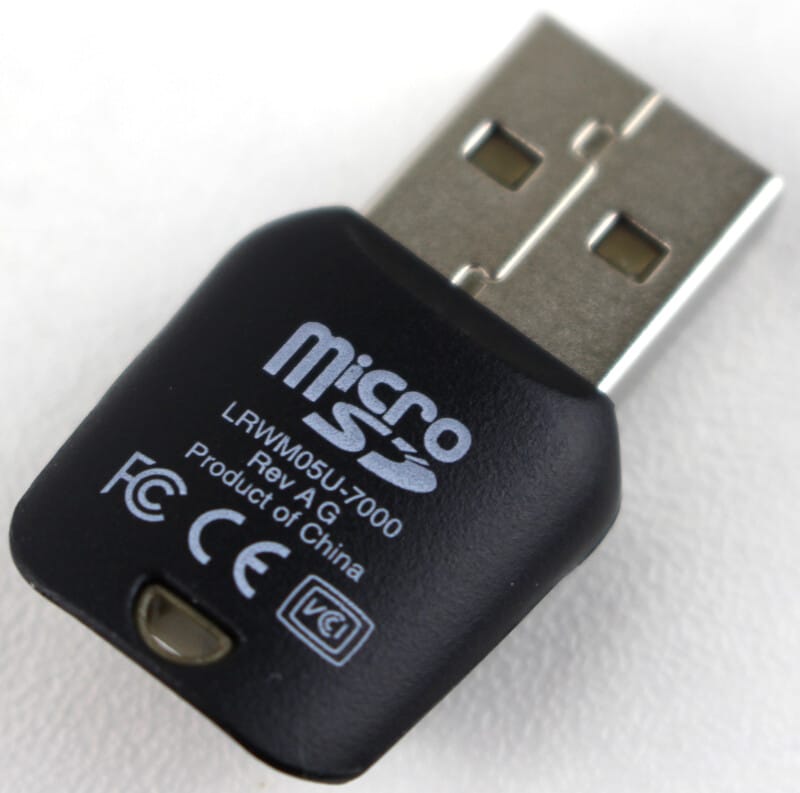 For even more bonus and value to your purchase, Lexar also bundled the Image Rescue software with this card. In fact, all Lexar memory cards come a free lifetime copy of this app. The Image Rescue software can recover most photo and select video files that have been accidentally deleted or in the instance that files got corrupted. It is hopefully a feature that you never ever need to use, but it is one that is worth gold to have when you need it.
Specifications & Highlights
High-speed performance—leverages UHS-II technology (U3) for a read transfer speed up to 1800x (270MB/s)
Includes microSD UHS-II reader for high-speed file transfer from card to computer, dramatically accelerating workflow
Includes an SD UHS-II adapter for easy transfer between devices
Premium memory solution for sports camcorders, tablets, and smartphones
Designed for high-speed capture of high-quality images and extended lengths of 1080p full-HD, 3D, and 4K video
Backward compatible with UHS-I devices, performing up to the maximum thresholds of UHS-I speed capabilities (SDR104)
Accelerates workflow, so you can save time, beat your deadline, and gain competitive advantage
Includes lifetime copy of downloadable Image Rescue software Backed by expert technical support
Limited lifetime warranty on card and one-year limited warranty on reader and adapter
Capacities:
microSDHC UHS-II (UHS Speed Class 3 (U3) Class 10)
– 32GB : up to 270MB/s read, 250MB/s write
microSDXC UHS-II (UHS Speed Class 3 (U3) Class 10)
– 64GB : up to 270MB/s read, 250MB/s write
– 128GB : up to 270MB/s read, 100MB/s write
Packaging and Accessories
The Lexar 1800x memory card comes in a simple cardboard box that displays the card and bundled accessories as well as the important specification right on the front.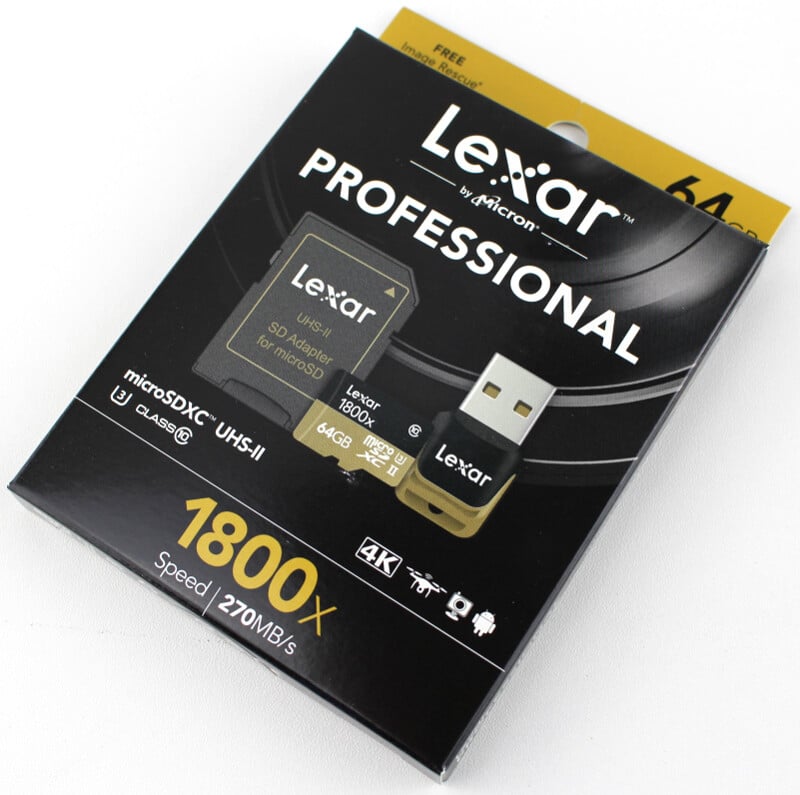 The rear of the package has all the small print in seven different languages.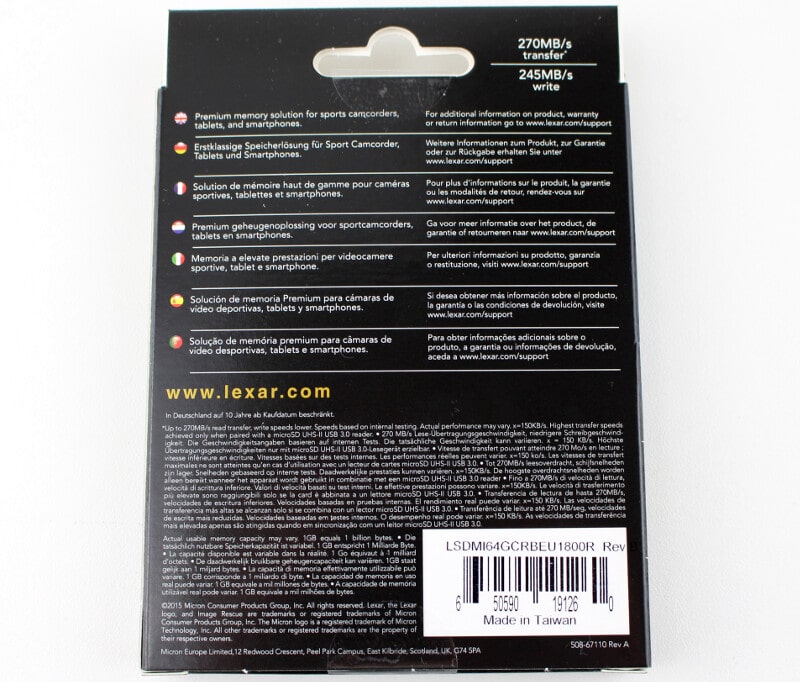 Inside is the download code for the included software next to the USB 3.0 card reader. The memory card itself and the SD adapter come in carrying case for safe keeping on the go.