LG Electronics LG G Pad 10.1 to Roll Out Globally Throughout July
---
---
---
Michael Hatamoto / 9 years ago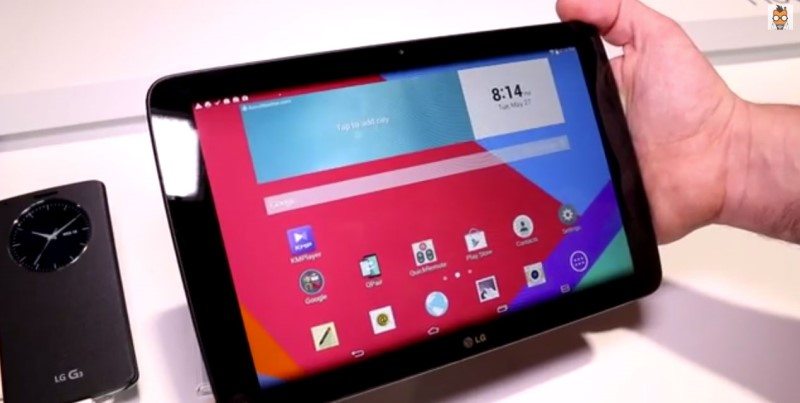 Korean company LG Electronics launched its LG G Pad 10.1 tablet, and it will be available worldwide rolling out globally through July.
The device has a 1.2GHZ quad-core Qualcomm Snapdragon CPU and 1GB of RAM powering the 10.1-inch screen (1280×800), and a 5-megapixel rear camera paired with a 1.3-megapixel front-facing camera.  The device also runs Google Android 4.4.2 KitKat.
The device will hit the United States first but will arrive in Europe, Asia and other select markets later this month.  Pricing will be released as retailers in each country receive product.
Here is what Dr. Jong-seok Park, LG Electronics Mobile Communications president and CEO, said in a press statement:
"Consumers use tablets differently from smartphones and we wanted to highlight the important role of entertainment in the new LG G Pad 10.1.  Tablets are increasingly being used as companion devices, which is why we made connecting the LG G Pad 10.1 o other devices so easy and convenient and why LG G Pad 10.1 offers the best core technologies of our G series smartphones."
The tablet market is fiercely competitive – and while the Apple iPad and Samsung Galaxy Tab devices are extremely popular – there is plenty of room for rival companies such as LG to make a major impact.
Thank you to LG Electronics for providing us with this information
Image courtesy of Mobilegeeks.de