Lian Li DK01 Desk Chassis And More To Be On Display At CeBIT 2014
---
---
---
Peter Donnell / 7 years ago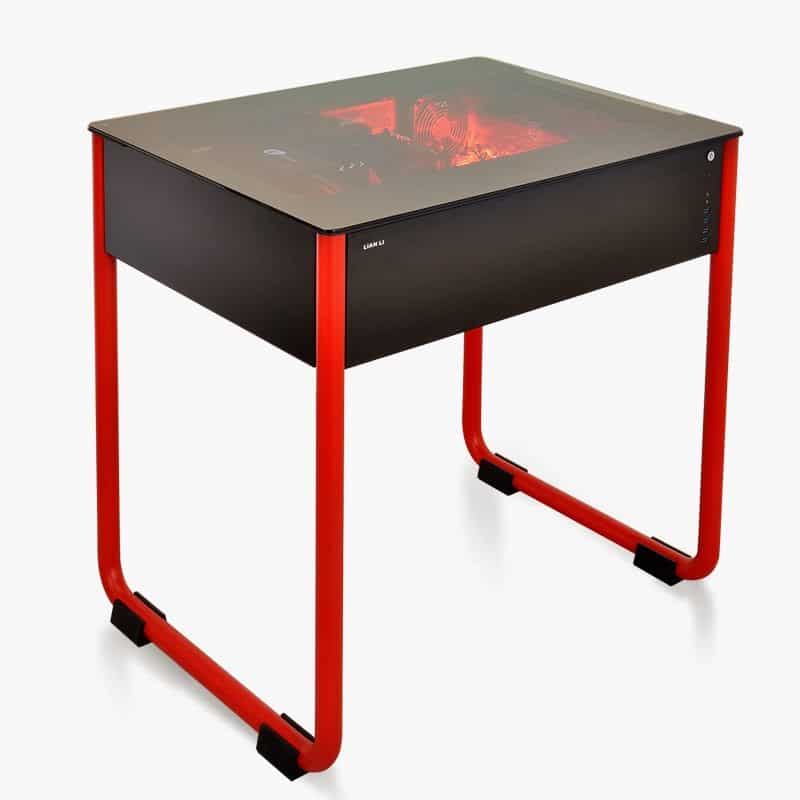 Lian Li are one of the coolest chassis manufacturers around, ever praised for their mastery of aluminium construction and high-performance, high quality products. Now their engineering boffins will be showing off their latest wares at CeBIT 2014 and the best part of all (in my option) is that I'll be at the show to take a first hand look at them
The DK01 is a desk and PC fusion, combining what we know and love about Lian Li PC cases into the form of a desk. Constructed from aluminium, the hybrid chassis is targeted at the DIY system builder and mod market, eliminating the need for a separate chassis and desk combination, which is a huge space saver, and it looks freaking awesome at the same time!
While the DK01 will no doubt be the star of the show, Lian Li have a lot more treats planned for us at the show, including the reveal of their PC-A51, PC-B16 and PC-A61, all of which have been developed with the help of the community, which has allowed them to tweak and tune them to the needs of the Lian Li buying public.
"These three fully aluminium chassis are a conglomeration of user feedback on prototype models and Lian Li's time-honed expertise and engineering capabilities. Visitors to the booth will be able to provide their feedback for the PC-B16 and PC-A61 as well as the DK01, which will be updated additionally after the show." Said Lian Li in a recent statement
Finally, their bonus treat will be two as-yet-unreleased models, which we can only imagine will be incredible given Lian-Li's trend for revealing incredible projects at trade shows, just look at the CK-101 Train Chassis from a couple of years ago, if that doesn't get you excited for what this one could be, nothing will.
Stay tuned for more information, CeBit is only a couple of weeks away now and we'll be on hand to bring you all the latest from the show floor.
Thank you Lian Li for providing us with this information.
Images courtesy of Lian Li.