Lian Li PC-CK101 "Train" M-ITX Chassis Review
---
---
---
Peter Donnell / 9 years ago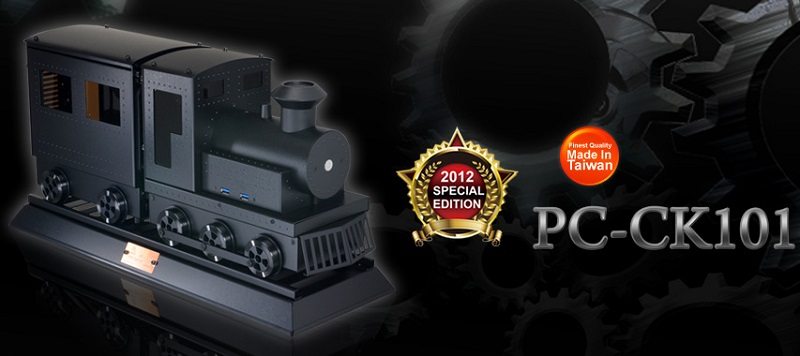 Today we have something very special in the eTeknix office, but I'm guessing that the image above is somewhat of a giveaway in that we're reviewing a PC chassis that looks like a train, not exactly your average black box that we normally see in our chassis review section, nor is it like any other chassis ever.
Now I'm not the biggest fan of trains, I mean I do like them but I wouldn't class my self as an avid admirer of them (AKA, I'm hardly a train spotter). Yet when I first saw this case I believe my original words were "Oh my god, that thing looks freaking awesome!" and rightly so, since the model Lian Li had on display featured a motor that allowed it to travel up and down the track, with smoke bellowing from the chimney.
While you can purchase a special edition of this chassis that features a remote control, electric motor and 6 sections of straight track, so you can watch your creation wheel up and down in all its glory, that is unfortunately not the product we are looking at today. I hate to use the term "standard edition" but that is what we have. It features one piece of track that forms a mounting plinth and doesn't feature the electric motor, remote control or smoke effect… but it is still a model train!
This isn't the first time Lian Li has done something a little wild either, as we've seen before when they created a sea shell shaped case and even one that looks like a spider! Although they've never done one as fancy or as detailed as the one we are about to take a look at.
As you can see from the specifications below the chassis features Aluminum construction, supports mini-ITX motherboards and comes fitted with a 120mm fan. It is worth pointing out that while Front and Top fan's are listed as "none", it does in fact mean that there is no room to install one in these locations, the chassis supports one fan and it comes pre-installed.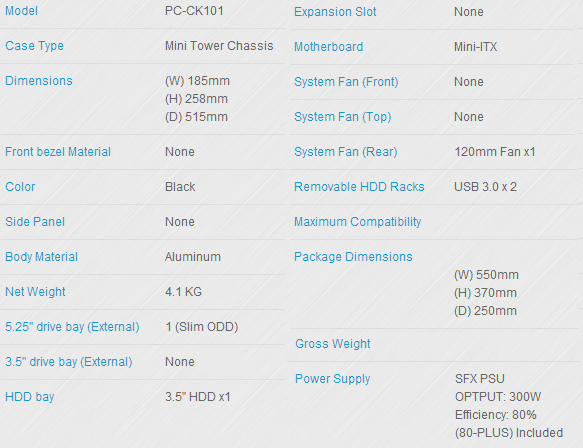 As you can see, the PC-CK101 comes packed in a full colour box with a great image of the chassis on some more realistic looking rail lines. There is also a small picture of the chassis mounted on the included track, but lets not get too far ahead, well get to that soon enough.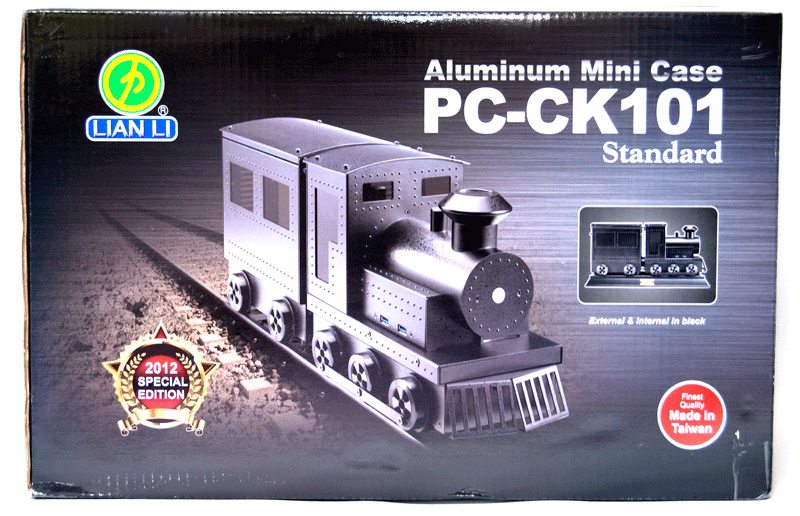 In the box I found an easy to understand installation guide that shows you how to dismantle and reassemble the major components. There are also a few included screws and bolts required to get your components installed, a few cable ties, a support bracket to hold the train to the track, a USB 3.0 to 2.0 cable and a 3pin power cable for the PSU.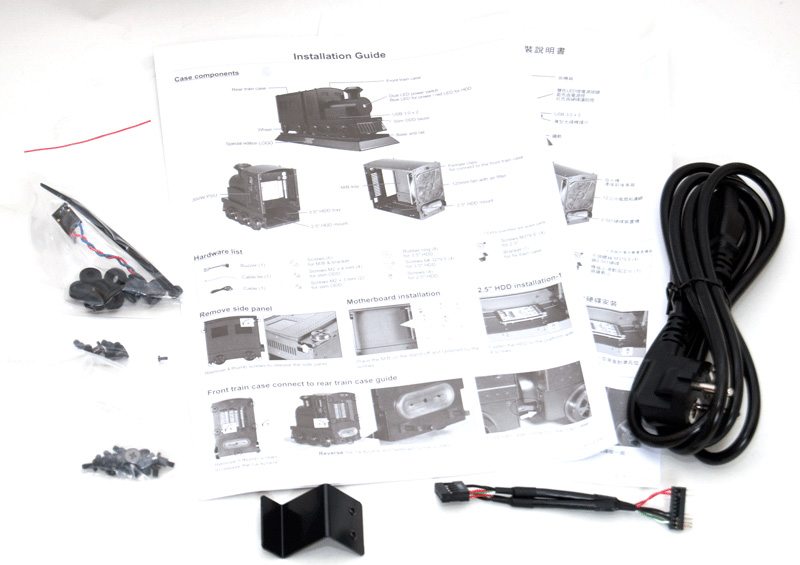 The last thing in the box (aside from the chassis its self) was the track / mounting plinth. It is cast from aluminum so it is strong and lightweight. It features a small brass panel which reads "Lian Li PC-CK101 2012 Special Edition".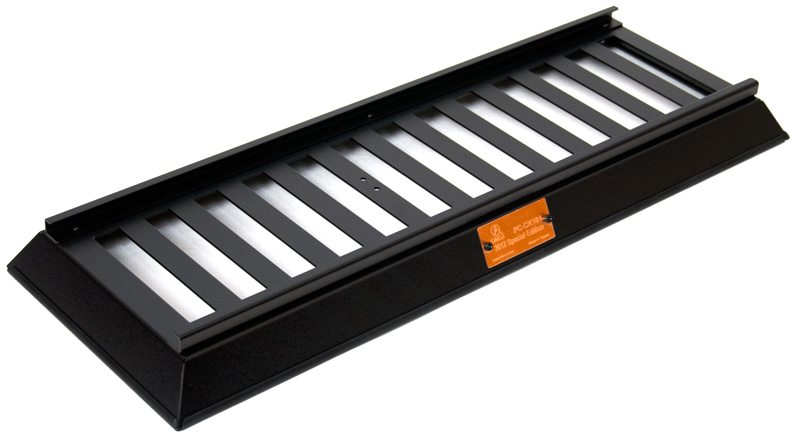 On the underside you can see two small holes on one of the metal strips near the middle of the base, these are used to screw the bracket to the chassis, which will help keep the train from rolling off the edge.