Linksys LRT214 Business Gigabit VPN Router Review
---
---
---
Bohs Hansen / 5 years ago
Introduction
---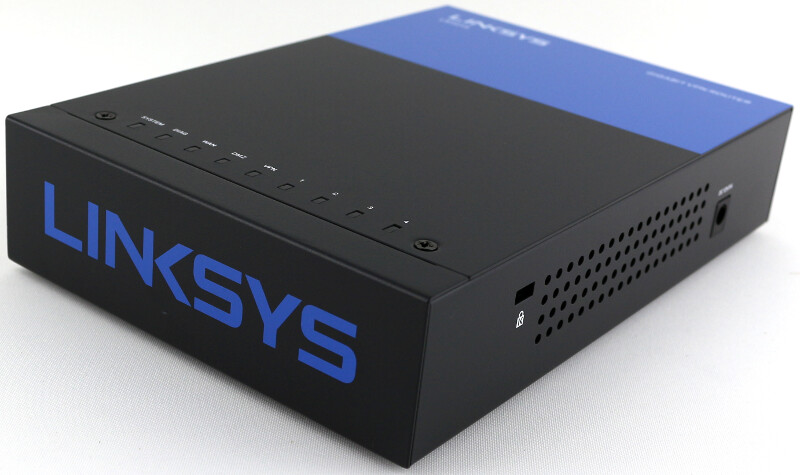 A router is just a small box with a couple of antennas allowing you to surf and game online for home users, but if you're a business, then it's a completely different story. For a business, the router is the gateway to and from the world and it has to be treated as such. Today I'm taking a closer look at Linksys' LRT214 which is a business Gigabit VPN router. There's also an alternate model of this router called the LRT224 which features dual-WAN connectivity.
As the name already suggests, one of the selling points in this router is its VPN capabilities. The Linksys Business Gigabit VPN Routers allow OpenVPN clients running on employees' laptops, smartphones, and tablets to connect to the offices using two-factor authentication and thereby achieve one of the most secure connections. It comes with support for up to 50 IPsec tunnels for site-to-site and client-to-site VPN and five OpenVPN tunnels for iOS and Android users.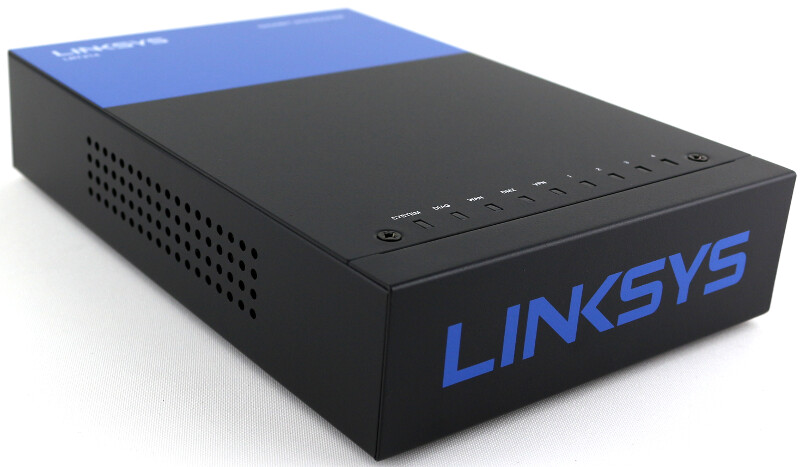 A firewall is essential too and the LRT-series supports URL content filtering and access rules that allow administrators to further regulate the traffic within the business network based on the services (i.e., TCP/UDP ports) and source/destination IP addresses. It comes with both Stateful Packet Inspection, Access Rule Scheduling, and Denial of Service prevention, to name a few things.
Linksys VPN routers also support 802.1q VLAN tagging which keep resources in different SSIDs/VLANs separated, while allowing specified traffic to traverse between VLANs with inter-VLAN routing. The web interface for configuration should make everything very easy and we will take a closer look at that on the following pages. Naturally, the LRT214 fully supports IPv6 too, should you already have made the transition to the newer standard.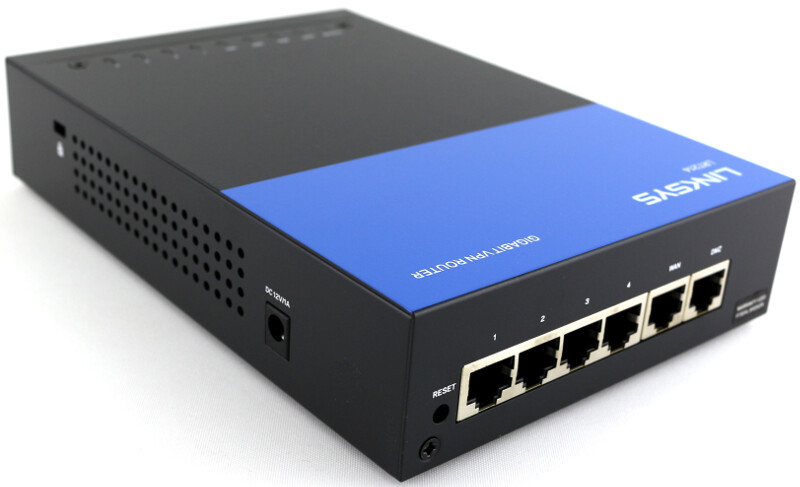 All that in combination gives the Linksys VPN router a performance up to 900Mbps through the firewall and 110Mbps IPsec throughput. The WAN connection can also be doubled up with the LRT224 as mentioned earlier where you can set it to both load balancing and failover for higher speeds and higher bandwidth.
Feature Highlights
Gigabit Ethernet ports
Up to 50 IPsec tunnels (for site-to-site and client-to-site VPN) and five OpenVPN tunnels for iOS and Android users.
900 Mbps firewall and 110 Mbps IPsec throughputs
Feature-rich to meet a wide range of business network requirements
The Dual-WAN model (LRT224) supports load balancing and WAN failover for highly reliable Internet connectivity
Packaging
The Linksys LRT214 comes in the simplest of packages possible, after all, what good is a fancy packaging once the router has been unpacked.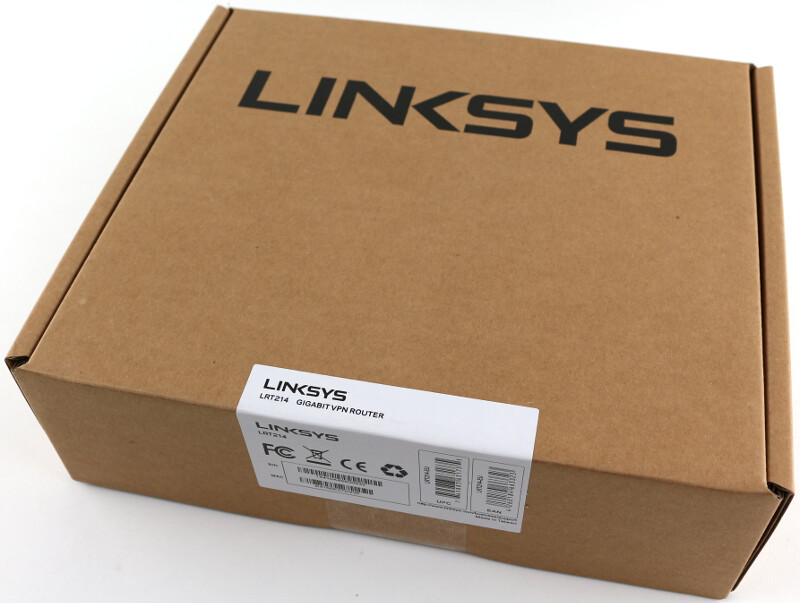 There's a small label on the front telling us what is inside and the serial number. Otherwise, it's very plain.