Linksys Releases EA9200 Tri-Band and E8350 Dual-Band Router
---
---
---
Bohs Hansen / 7 years ago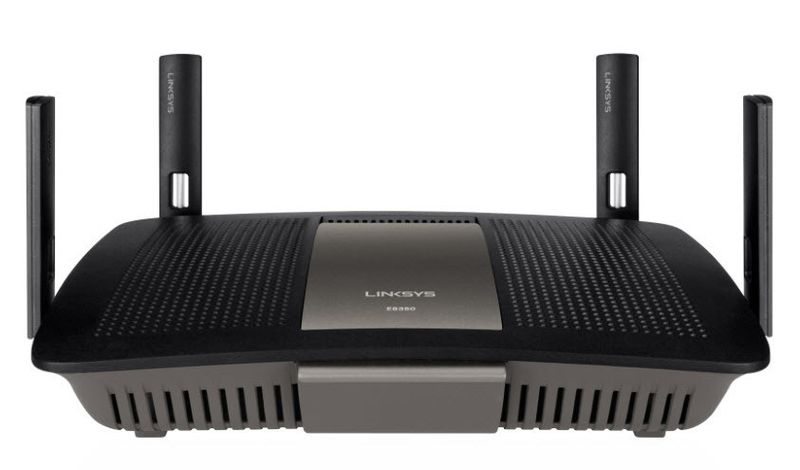 Linksys has announced the latest addition to their long-range of routers with two new devices, the Linksys EA9200 AC3200 Tri-Band Smart Wi-Fi Router and the Linksys E8350 AC2400 Dual-Band Gigabit Wi-Fi Router. The two new devices can provide speeds up to 3.2 Gbps and 2.4 Gbps, respectively. Both are said to provide networking functionality suited for both large or small environments that need the maximum performance and range for their home networks.
The Linksys E8350 AC2400 Dual-Band Gigabit Wi-Fi Router is built to offer the best transfer speeds possible with the latest 4×4 AC technology. It is able to achieve four independent data streams up to 2.33 Gbps. Perfect for multitasking like simultaneous HD streaming and online-gaming, or just households where multiple people are using a lot of bandwidth at the same time. It strengthens its coverage by the 4 external antennas and the innovative beamforming technology that is capable of strengthening the signal to individual devices rather than just increasing the overall signal strength.

The Linksys E8350 has full gigabit coverage on all 5 ports and further has a USB 3.0 port and a combined USB 2.0 and eSATA port that allow you to attach and share storage directly from the router. It is powered by a 1.4GHz dual-core CPU and has 512 MB DDR3 memory. It is MU-MIMO Ready which allows for the simultaneous transfers without speed degradation and supports PPTP, IPSec and L2TP Passthrough. It is UPnP ready and supports DLNA for media stream as well. It is available now and for an MSRP of $249.99 in the US. In the UK, it hasn't arrived in stock yet but can be pre-ordered for £199.99.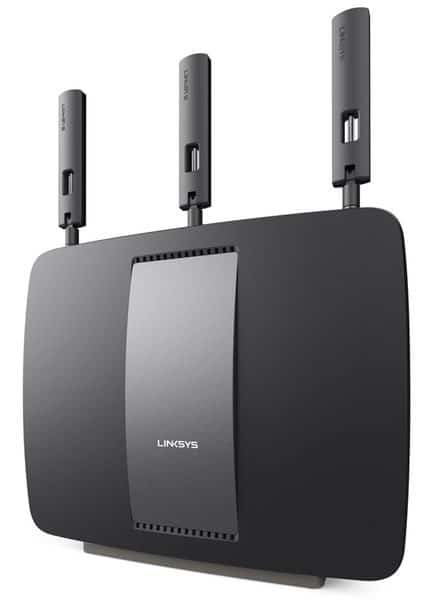 The second new router from Linksys is the EA9200 AC3200 Tri-Band Router that has a total of six antennas, three external and three internal. This router uses the same beamforming technology to strengthen the signal of the connected devices to give the best signal possible. It is equipped with three Wi-Fi bands as the name already suggests, two 5GHz and one 2.4GHz band, to deliver combined speeds up to 3.2 Gbps.
It is powered by a dual-core processor with 1 GHz but it has three co-processors for a total of 2.96 GHz of Penta-core power. An unusual move, but one that should result in an awesome performance. It has full Gigabit coverage on all RJ45 ports and also comes with a USB 3.0 and a USB 2.0 port for storage connectivity.
Like any router, it has a huge list of features, but some of them are the Parental controls, remote troubleshooting and network map. Support for DLNA streaming from connected storage devices and it has UPnP IGD support. The Smart Connect technology automatically balances your devices over the two high-speed 5 GHz bands in real-time. It selects the best band for each device, ensuring optimal device performance.
The Linksys EA9200 has an MSRP of $299.00 in the US and I couldn't find it listed in the UK yet. It should however become available shortly.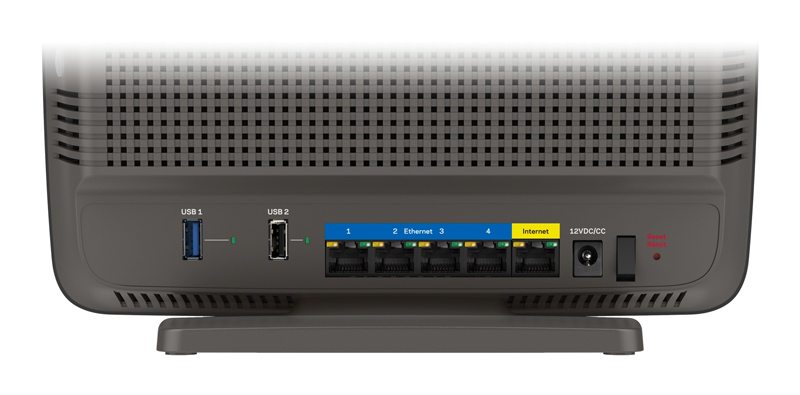 Thank you Linksys for providing us with this information
Images courtesy of Linksys