Linus Torvalds Calls Intel's Meltdown/Spectre Fix "Utter Garbage"
---
---
---
Ron Perillo / 4 years ago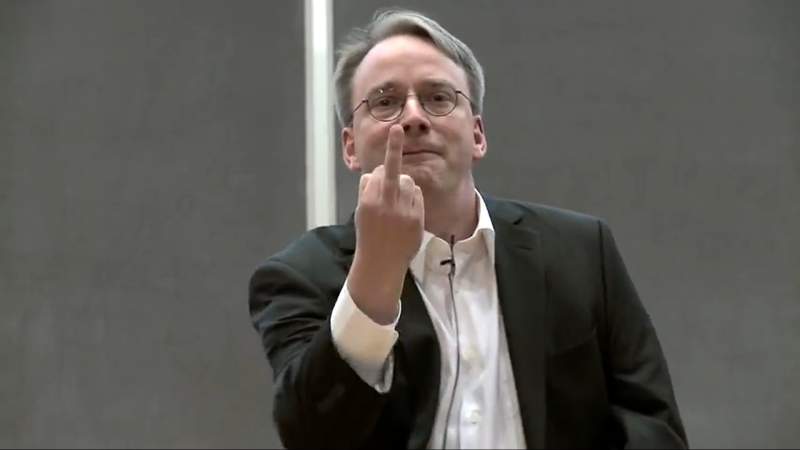 The always outspoken Linus Torvalds has some choice words to say about Intel and their handling of the Meltdown/Spectre flaw. He calls it "COMPLETE AND UTTER GARBAGE" and claims it does "insane things" among other phrases. The statements come from a public e-mail chain between Torvalds and David Woodhouse, an engineer at Amazon in the UK. The two have been exchanging ideas and discussing Intel's "fix" implementation. Mostly, Torvalds is criticizing how sloppy Intel's handling of it is.
Redundant and Inefficient
"Is Intel really planning on making this shit architectural? Has anybody talked to them and told them they are f*cking insane? Please, any Intel engineers here – talk to your managers." says Torvalds.

The fix supposedly addresses Meltdown. Instead of just doing so across the board however, the administrator has to opt in at boot. If this is such a big problem, then why is there even an opt in option? The addition of protections against an exploit already mitigated by Google Project Zero's "retpoline" technique is also a questionable move on Intel's part.
"The whole IBRS_ALL (Indirect Branch Restricted Speculation) feature to me very clearly says "Intel is not serious about this, we'll have a ugly hack that will be so expensive that we don't want to enable it by default, because that would look bad in benchmarks" Torvalds suggests.
In response to the e-mail chain, Intel released the following statement:
"We take the feedback of industry partners seriously. We are actively engaging with the Linux community, including Linus, as we seek to work together on solutions."